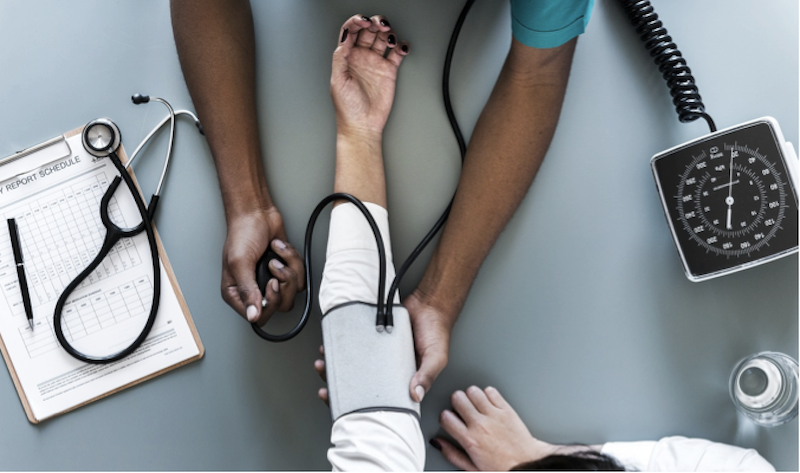 7 of the Best Characteristics that Make a Successful Nurse Practitioner
With every career and position, you must have specific characteristics that fit your job descriptions and duties. Medical professionals all have to have similar qualities about them to ensure they are successful in their particular field. While there are general qualities, sometimes certain positions and careers make for specific types of attributes to get the job done properly.
Nurse practitioners are in demand all around the world and are some of the most important medical professionals out there. Nurses are responsible for assessing and diagnosing the conditions of patients. Sometimes these professionals go to the extent of treating their patients with prescription medication, lab tests, and counseling about overall bodily health. The number of patients and situations nurses tend to make their job a little difficult, especially if you don't have the characteristics needed for the position. If you are looking to be a nurse practitioner, here is a list of the most popular traits that make a successful nurse.
1. Empathy
Empathy is a quality that is demanded every nurse practitioner. You will be dealing with hurt people who need someone to consider their pain and needs. To be a nurse you should be sensitive to the feelings and emotions of others, especially your patients. Trying to understand a patient's situation or perspective can be difficult if you have never experienced it. Empathy allows you to consider others feelings without having had experience with them.
This key characteristic is important for nurses to be able to respond to a patient's feelings with gentle and genuine care. You want to care about their well being to ensure you notate their symptoms and feelings to offer the best treatment for them. Empathy is something some people have generally but for others, it may not come so easily. There are ways to practice your empathy if you feel the need to strengthen this area.
2. Creativity
Some may think that creativity doesn't necessarily belong in such a serious field of work, but it is beneficial to nurse practitioners in multiple ways. Being able to utilize your imagination and build new ideas is important to the work of nurse practitioners. It helps medical professionals with problem solving and communication. Being under the stress that comes with being a nurse can be daunting and allowing creativity to flow makes getting out of challenging situations easier.
Nurse practitioners are the most successful when they are allowed to use their creative abilities to find new innovations and methods for patient care and to embrace new technologies. These medical professionals should be skilled in creativity to allow for a more innovative way of assessing and treating their patients.
3. Enthusiasm
You can't be a Debby Downer when you are a nurse practitioner. You have to practice positivity and enthusiasm for your patients. Enthusiasm is usually something that causes a person to smile and eagerness. You want your energy to express your love for your career because your patients pay attention to that. You must be ready to ask questions with positivity. Those that are successful nurse practitioners usually embody an inquisitive person.
Sometimes it can be difficult for medical professionals to always remain enthusiastic as their jobs can demand too much of them. Sometimes a break is needed and that is ok. It can be something you take a second to gather before your next patient. Try to think about the things you love and make sure your are taking care of your body. This is especially important in maintaining a positive attitude.
4. Integrity 
You must embody integrity when working in the medical field. It is crucial to make sure that you are always honest and transparent on the job. You want your coworkers and patients to trust you and to do that you must remain honest and ethical. Because of the job you have, you will encounter situations that may try to test your ethical beliefs and you must always follow the rules and laws regarding your patients and their information responsibly. 
Nurses are trusted to be the most ethical professionals in the medical business. It should be in a nurses nature to always want to be honest and do the right thing. When you possess integrity, you get an honest dependency and trust from the people that matter the most. You get recognition for your hard work as well.
5. Tenacity
When working in such a busy environment, it is required for a nurse to have tenacity. This is crucial as it determines a person's work ethic and will to keep going. Tenacity is persistence. When someone is persistent in finding information or always shooting for their goals, it shows in their work. Nurses who have the tenacity usually will get recognized for it. Nurse practitioners are the ones that never give up on their patients.
 Some may advise those that struggle with determination to find an organization locally or globally to participate in lobbying efforts. Nurses practitioners fight for full practice authority and learning to fight for something with a large group of people can be beneficial for new nurses or those who struggle with tenacity.
6. Endurance
Endurance is something most medical professionals must have. Endurance in the mind and body is necessary to get the job done. The successful nurse practitioners must have psychological endurance to be able to withstand the amount of mental and creative demanded by their daily careers. 
It can be tough to remain sane and enjoy your job every day if you don't have the psychological capacity. It can be easy to adopt the emotions of your patients as a nurse. Dealing with negative emotions every day can put a toll on someone's mental state. Your patients can be dealing with various types of feelings, including:
Frightened

Grieving

Angry

Depressed

Confused

In pain

And more
You will need physical endurance because you will constantly be moving around from room to room and you must be able to withstand the physical demands of your career. Wearing comfortable shoes and clothes can help with this as well but you must be able to go long periods of time without sitting or resting.
7. Communicative
You have to be able to communicate clearly. This means both verbally and physically. You must be able to handle conversations with your colleagues and your patients. The communication skills of a successful nurse practitioner stand out. Nurse practitioners are good listeners and good talkers. You have to be able to translate difficult information to your patients and try to help them understand.
You must be direct and empathetic with your communication. It isn't something you that you just have, you must utilize it in a positive manner. Those that are successful are kind when they speak to others and it usually comes easy. But this can get difficult when times come that affect your mood or may interfere with your communication skills. Try to practice effective communication to be able to overcome language barriers, and other hurdles you may come across while assessing your patient.
Becoming a nurse requires much effort. The number of essays students have to handle is enormous, but there are also a lot of practical issues one has to tackle to become a highly qualified nurse practitioner. Thus, it is convenient to have a nursing paper writing service by your side where you can hire writers to help you cope with difficult writing tasks and pay closer attention to practical classes.
Nurse practitioners are the most successful when they are allowed to use their creative abilities to find new innovations and methods for patient care and to embrace new technologies. These medical professionals should be skilled in creativity to allow for a more innovative way of assessing and treating their patients.
For more articles, visit OD Blog.