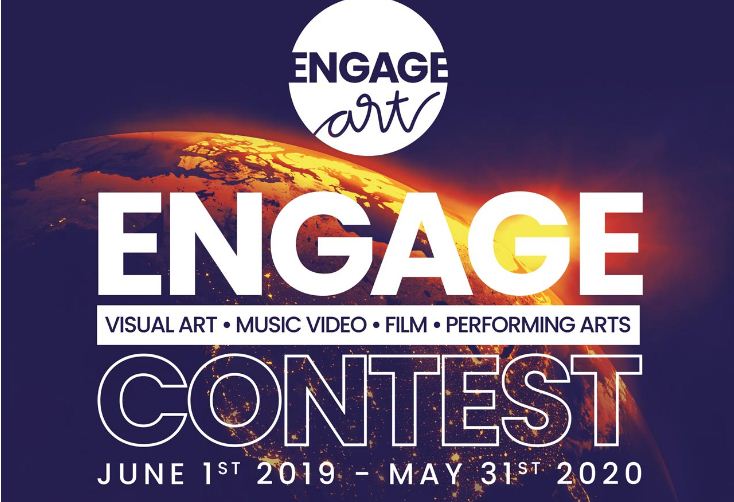 Call for Entries: Engage Art Contest in North America 2019/2020 ($100,000 Total cash prizes)
Deadline: May 31, 2020
Entries are invited for the Engage Art Contest in North America 2019/2020. The Engage Art Contest is a juried competition for original visual art, music video, film and performing arts.
The theme of the contest is the Spiritual Battle described in Ephesians 6:10-20 and related verses. You can develop your artwork to illuminate any part of the Ephesians passage or any other Scripture, as long as you can relate it back to that passage in some way. There is no requirement to use war imagery.
The Engage Art Contest seeks to mine the deep vein of artistic creativity around a scriptural theme that is both laser-focused and eternal. The Spiritual Battle has raged from before recorded history until the present moment. Humans play a critical and sometimes unwitting part in this confrontation between Good and Evil. The Word of God is meant to aid us in this endeavor, providing both our offense and our defense, critical information, a playbook, inspiration, direction, sanctuary, and fortification. Artists from all backgrounds have taken inspiration from the Christian Scriptures for millennia, and this contest is for anyone who's interested in using the arts to engage the themes around the Spiritual Battle.
Prizes
Total cash prizes of $100,000 will be awarded. $25,000 Per Category (Visual Art, Music Video, Film and Performing Arts)
1st Place: $10,000
2nd Place: $5,000
3rd Place: $3,000
7 Runners-up: $1,000
Eligibility
Open to everyone in North America, including Canada, the United States, Mexico, all the Central American countries and the islands in the Caribbean.
Applicants —novice to professional— are invited to submit original work.
Applicants should be up to 18 years old or over. Younger people can be part of a team, as long as:

they have permission from their parent or guardian.
there is at least one team member 18 or over to act as the legal Entrant.
Submission Requirement
Submissions Must Include:
Contact information and confirmation of eligibility
An artist bio
Art files (400 mb file size limit; visual art–up to 5 images; all videos-up to 5 minutes)
Title, Medium/Genre, Dimensions (for Visual Art), Instrumentation and Lyrics (for Music Videos) and Description
Explanation of how artwork illuminates the Spiritual Battle/relates to Ephesians 6:10-20
Credits for each team member
Optional submission information includes:

Company/Organization
Website
Bios of each team member
Online link to video for all video submissions
Poster Art or Cover Art Image for all video submissions
Purchase information for Entry or a copy of it
Other goods or services for sale, and contact information to get more information or purchase
Application
Click here to submit your entry
For more information, visit Engage Art Contest.