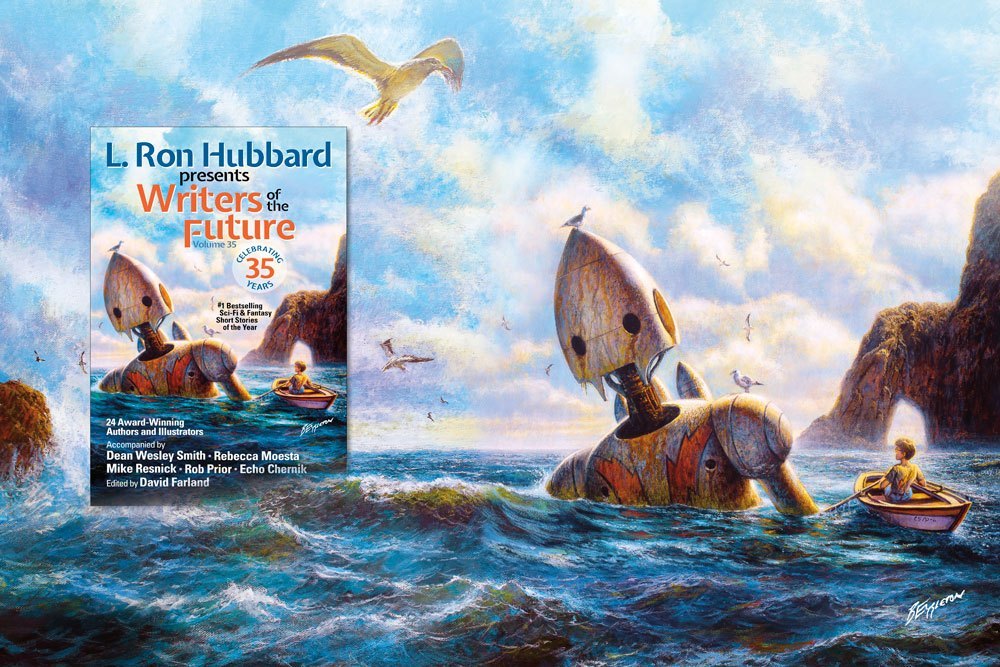 L. Ron Hubbard's Writers of the Future Contest for Quarter Four 2019
Deadline: September 30, 2019
Applications are open for the L. Ron Hubbard's Writers of the Future Contest for Quarter Four 2019. The Contest is an opportunity for new writers of science fiction and fantasy to have their work judged by some of the masters in the field and discovered by a wide audience.
The L. Ron Hubbard Writers and Illustrators of the Future Contests have left an indelible mark on the fields of science fiction and fantasy. With more than three decades of developing new professional writers and more than a quarter century of cultivating new professional illustrators, the impact that the two Contests have had on the field is impossible to measure. The Contest was formed for a purpose beyond simply giving awards—it was intended to help foster the next generation of master writers. Budrys developed a world-class workshop to accompany the awards ceremony.
Prizes
There shall be three cash prizes in each quarter:
First Prize: $1,000
Second Prize: $750
Third Prize: $500
In addition, at the end of the year the first place winners will have their entries judged by a panel of judges, and a Grand Prize winner shall be determined and receive an additional $5,000. All winners will also receive trophies.
Eligibility
Open only to those who have not professionally published a novel or short novel, or more than one novelette, or more than three short stories, in any medium. Professional publication is deemed to be payment of at least eight cents per word, and at least 5,000 copies, or 5,000 hits.
All entries must be original works by the entrant, in English. Plagiarism, which includes the use of third-party poetry, song lyrics, characters or another person's universe, without written permission, will result in disqualification. Excessive violence or sex, determined by the judges, will result in disqualification. Entries may not have been previously published in professional media.
Entries must be works of prose, up to 17,000 words in length. They regret they cannot consider poetry, or works intended for children.
Entries submitted in hard copy must be typewritten or a computer printout in black ink on white paper, printed only on the front of the paper, double-spaced, with numbered pages. All other formats will be disqualified. Each entry must have a cover page with the title of the work, the author's legal name, a pen name if applicable, address, telephone number, e-mail address and an approximate word count. Every subsequent page must carry the title and a page number, but the author's name must be deleted to facilitate fair, anonymous judging. Entries submitted electronically must be double-spaced and must include the title and page number on each page, but not the author's name. Electronic submissions will separately include the author's legal name, pen name if applicable, address, telephone number, e-mail address and approximate word count.
Application
Entries can be sent physically or electronically. Click here to submit your entry online
To send your entry in hard copy, mail it to:
L. Ron Hubbard's Writers of the Future Contest
7051 Hollywood Blvd., Los Angeles, California 90028
For more information, visit L. Ron Hubbard's Writers of the Future.