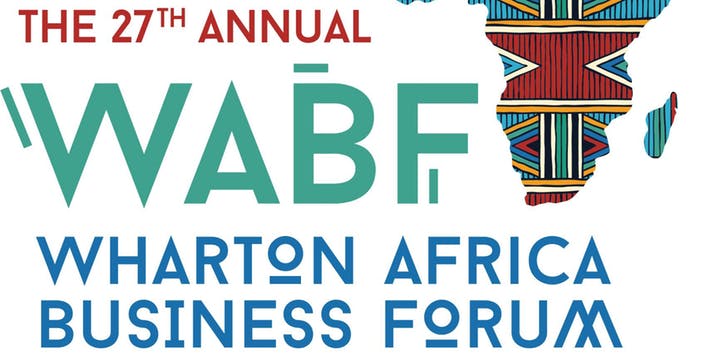 Wharton Africa Business Forum New Venture Competition 2019 ($10,000 grand prize)
Deadline: September 26. 2019
Applications are open for the Wharton Africa Business Forum New Venture Competition 2019. At the 27th Annual Wharton Africa Business Forum, they aim to connect promising early-stage African entrepreneurs to a powerful network of investors, mentors, and coaches to accelerate their growth and resources to develop their ventures into regional powerhouses.
As part of this initiative, the Wharton Africa Student Association is pleased to announce the New Venture Competition at this year's Wharton Africa Business Forum. Entrepreneurs will submit an application outlining their venture. 10 finalists will be shortlisted to pitch their business to a panel of expert judges and a public audience at the WABF27 conference on Friday, November 1, 2019. Then, only the Top 3 ventures emerging from Friday will present to the panel and conference audience on Saturday, November 2, 2019.
Prizes
1st place winner will claim $10,000 grand prize
2nd place will claim $5,000
3rd place will claim $3,000
The audience will get to vote an additional People's Choice award with a discretionary monetary amount.
Eligibility
The competition is open to entrepreneurs with innovative solutions to some of Africa's toughest challenges. Entrepreneurs with ventures that meet the following criteria are encouraged to apply:
Focused on serving customers in Africa. While the venture must not be domiciled/headquartered in Africa, preference will be given to those with operations on the continent
Has a for-profit business model. Pre-revenue ventures are eligible
Has less than 50 employees and less than 3 years in operations
Raised less than $150,000 for their venture
Selection Criteria
Successful ventures demonstrate strength in these areas:
Customer Need & Market: Compelling reach and relevant need in their target market
Solution: Competitiveness and viability of solution to sustainably capture value from customers
Business Model: Defensible monetization strategy
Management Team: Credibility through the team and partners' experience and/or background
Application
For more information, visit New Venture Competition.