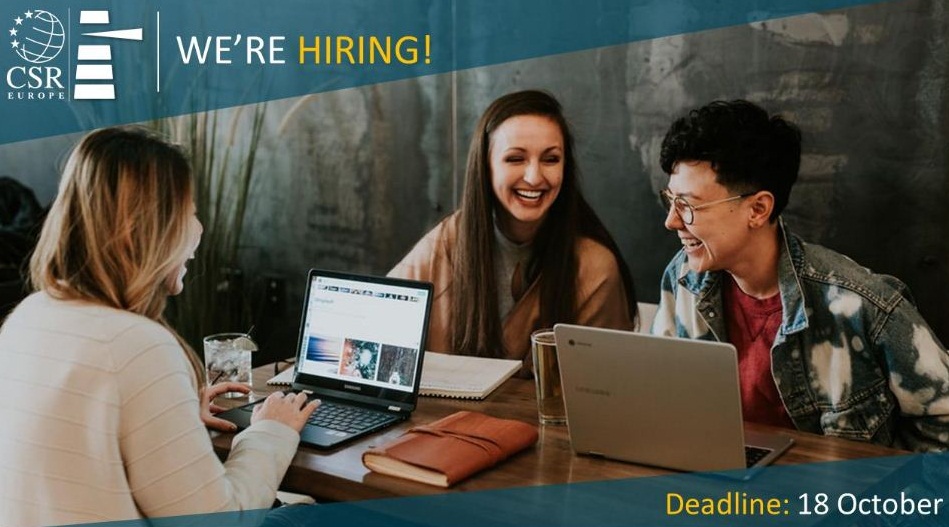 CSR Europe Supply Chain Sustainability & Responsible Sourcing Internship 2019 (Paid Position)
Deadline: October 18, 2019
Applications are open for the CSR Europe Supply Chain Sustainability & Responsible Sourcing Internship 2019. CSR Europe is the leading European business network for Corporate Sustainability and Responsibility. With their corporate members and National CSR organisations, they unite, inspire & support over 10,000 enterprises at local, European and global level.
They support businesses & industry sectors in their transformation and collaboration towards practical solutions and sustainable growth. They are for systemic change; therefore, following the SDGs, they want to co-build with the European leaders and stakeholders an overarching strategy for a Sustainable Europe 2030.
Responsibilities
Assisting project managers in their project activities e.g. developing concepts, preparing presentations
Research and report writing on a wide range of topics, e.g. human rights, sustainable supply chains, responsible sourcing of raw materials, sustainability topics in automotive and logistics sectors
Webinar, workshop and training organisation and delivery
Project administration, including update of internal documents, databases
Assisting with communication activities e.g. contributing to the newsletter, website articles, website updates
Attending external meetings and events
Benefits
781 Euros paid, six-month internship based in CSR Europe office in Brussels.
A challenging international job in a small, dynamic young and multinational team
Working with a network of around 40 multinational corporations and 42 European National Partner Organisations across 32 countries on several different projects
An excellent learning opportunity for a student/recent graduate who is interested in CSR, as well as dealing with national CSR organisations, international companies, European activities and research.
Eligibility
Applicants should have a good understanding of business and supply chain topics, sustainability and corporate social responsibility issues;
You are highly motivated and have a passion for sustainability topics;
You are a team player.
Relevant skills to possess include:
Good language skills: Fluency in English is essential (other languages desirable)
Good research skills: ability to find relevant information and summarise the essence
Good analytical skills: ability to work with data on benchmarks and company assessments
Good communication skills (verbal and written): ability to provide both information in a timely, clear and concise manner; and to expresses ideas effectively, adjusting style, tools and mode to the needs of others
Good IT skills: Demonstrable experience with MS Office suite esp. strong skills with MS Excel and PowerPoint required
Good presentation skills: Ability to speak and present concepts publicly
Good multi-tasking skills: Capacity to rapidly respond to a variety of diverse tasks
Application
You can also apply for the:
For more information, visit CSR Europe.