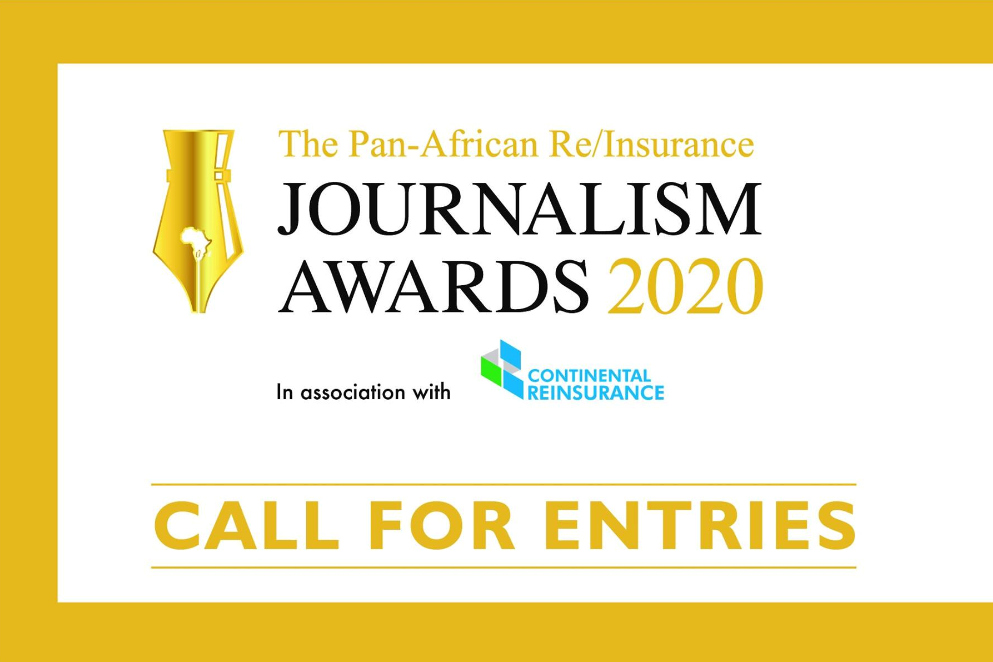 Pan African Re/Insurance Journalism Awards 2020
Deadline: November 30, 2019
Applications for the Pan African Re/Insurance Journalism Awards 2020 are open. Now in its fifth year, the Journalism Awards target business journalists from Anglophone and Francophone countries in Africa and aims to recognize and acknowledge the good work of media on the continent.
Sponsored by Continental Reinsurance, the Pan-African Re/Insurance Journalism Awards recognise the outstanding work of journalists on re/insurance from across the African continent. Successful candidates have to demonstrate how their articles have raised awareness and understanding of the re/insurance sector in Africa.
The awards are an extension of Continental Reinsurance's continued commitment to the advancement of excellence in the industry. The Pan-African Re/Insurance Awards were launched in April 2015.
Award Categories
The categories in the 2020 awards are:
Best Re/Insurance Print Article [English]
Best Re/Insurance Broadcast (TV/Radio) Article [English]
Best Re/Insurance Online Article [English]
Best Re/Insurance French article [Print, Broadcast or Online]
Eligibility
Only one article can be entered for each category;
Submission can be either a published article – print, online or broadcast (radio/television clip) in English or French;
Entrants must be journalists based in any African country (Anglophone/Francophone);
Articles should have been published between December 1st 2018 – November 30th 2019).
Selection Process
An international judging panel comprising industry experts and academics in journalism will review and select the winner entries. The judging panel will evaluate all submitted material according to the quality of information and how it contributes to raising awareness of the insurance and reinsurance sector in Africa.
Application
Submissions should include the following:
Explanatory Brief: A 100-words motivation note explaining the reason for creating the article/clip.
Personal: Include your name, media organisation, the publishing/broadcasting date, a brief profile and a photo.
For more information, visit Pan African Re/Insurance Journalism Awards.