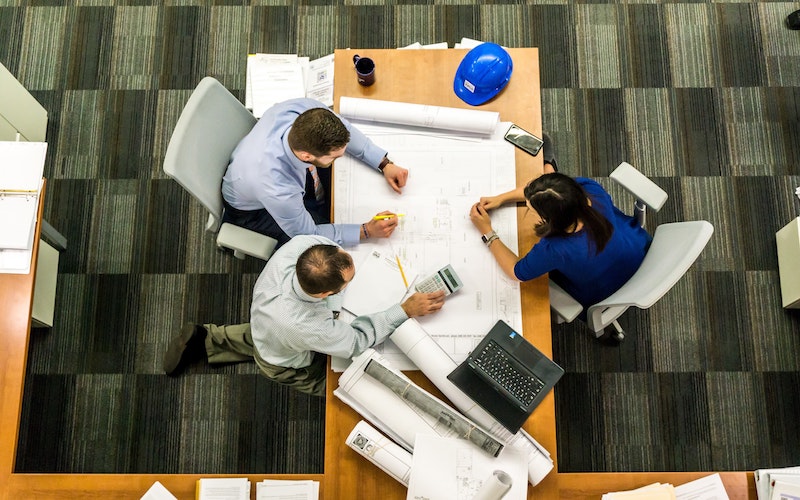 Setting Up Shop in the United States: Which Business Entity is Best for You?
When starting a business, which business entity you're going to be operating as may not be your first thought, but it's incredibly important in making sure you can operate in a way that suits your company best. You need to take a lot into account: tax, management, liability, formality of your business and how transferable you want ownership interests to be. This decision is something you should make alongside an accountant and an attorney, but at the end of the day, it's down to you.
Not sure of where to go, or want to know more about your options? Read on to find out the four most common business entities in Texas, and which is best for you.
Sole Proprietorship
Sole proprietorship is the most common form of business entity, as well as the simplest. It's exactly what the name suggests – in a sole proprietorship, one individual owns 100 percent of a business. This means that there's no need to file any legal documents with the Texas Secretary of State. You have two options for your business name – you can either use your own given name, or use a trade name instead. If you plan on using a trade name for your business, use Texas Taxable Entity Search to make sure there are no businesses with the same or a similar name, or else you could be subjected to trademark disputes.
You also need to file an assumed name certificate (also known as a DBA), which you can retrieve from the county clerk's office and mail to the county clerk once completed. This should cost you around $10, but needs to be done in every county that you plan on conducting business.
The biggest problem with sole proprietorship is that there is no liability protection. This means that if you get into debt, or if you are the subject of a lawsuit, you can lose your personal assets. It's also difficult to find investment for your business – many investors are looking for a piece of your business, often demanding equity (meaning you split your business with them) in return for their money.
The idea of being the sole person in charge of your business sounds appealing, but these two factors need to be taken into account before starting, as it can be a big risk. But, as always, big risks have the opportunity to pay big, too.
Limited Liability Company (LLC)
If you're worried about the liability risks that come with a sole proprietorship, a limited liability company, or LLC, may be the solution. LLCs are the most common type of business structure filed with the Texas Secretary of State, and for good reason. An LLC in Texas not only solves the problem of having no liability protection, but you also profit from the tax benefits of partnerships. There are other benefits, too – unlike some other types of business entity, such as corporations, there's no need for high formality, meaning you don't need to arrange annual meetings or set up specific offices. All you will need to do is form an LLC Operating Agreement to identify your business as a limited liability company and establish how it will operate.
All owners of an LLC are "members", and anyone can become a member of a Texas LLC, whether that's an individual, partnership, corporation, trust or another entity altogether. Each member contributes to the business, meaning their liability is limited to their investment, but they may also benefit from the pass-through tax that partnerships receive. LLCs are run by its managers, but this must be stated within the certificate of formation.
Setting up an LLC isn't difficult, either – if you're unsure on how to start an LLC in Texas, go to howtostartanllc.com to receive simple, free guides and tools in creating an LLC, as well as helping you to create the perfect business idea. Run by entrepreneurs, this site is passionate about helping other, like-minded entrepreneurs find success through starting their own business.
Corporation
Corporations are much different to a sole proprietorship or limited liability company – in fact, corporations are separate from any owners or management. They are their own legal entity, and are controlled through the shares that are invested in the company from their shareholders. They can either be managed by owners, also known as directors, or by the shareholders themselves.
Corporations are formed on a state level, and are given benefits from the state, but forming a corporation means you must go through the Texas Secretary of State to file a certificate of formation, as well as pay the filing fee. As soon as you file this certificate, your corporation then comes to life (unless a different start date is specified within the document). Within this certificate, you'll need to include the name of the corporation (which usually needs words such as Corporation, Company, Limited, or similar abbreviations).
You'll also need to include the name and addresses of organizers and directors, the registered agent and office, the corporate purpose, the stock structure and the duration of the corporation (unless you decide it can continue indefinitely). If you decide it should continue indefinitely, then your corporation will only close when the owner decides to shut it down.
A corporation has several benefits – like LLCs, they provide shareholders with limited liability, meaning if you get into debt or drawn into a lawsuit, your personal assets cannot be pursued. Not only do you get liability protection in terms of your personal assets, but you're also protected from the responsibility of any consequences your employees or business partners cause.
There are also additional benefits such as potential tax savings that come with a corporation, and it appeals more to investors since shares can be transferred, meaning you have the potential to receive more funding and further increase your development.
Partnership
If your business is run by not only you, but by several people, you can create a partnership. Partnerships tend to have a partnership agreement, but be warned, there is no requirement that these need to be writing. This means it can be easy to fall into a trap of setting up with a good friend, having an agreement between you two in words, but when trouble strikes, the other turns on you.
Any agreement made, no matter how close you are with the other person or people, should be made in writing – just in case. This does mean, though, that there's no requirement to file through the state either, saving you time and money, except when it comes to acquiring an assumed name certificate, in which case this must again be filed through the office of the county clerk.
One huge benefit of partnerships is that they are considered "pass-through" entities when it comes to tax. This essentially means that you pay tax based on the profits or losses of the organization, as these pass through to the percent of ownership to the partners, meaning the business entity itself does not pay any income taxes. There are other various types of partnerships, from a general partnership to a limited partnership to a limited liability partnership – if you want to know more, click here to read about what your options are.
Make sure to consider carefully which business entity is best for you based on your own ambitions and ideas for the business. It can be the make and break of a business, so make sure it's the right decision. Good luck!
For more articles, visit OD Blog.