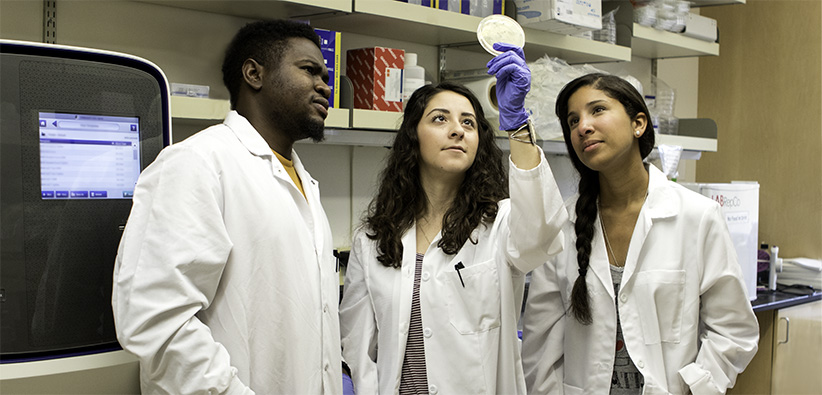 Genomics Summer Research for Minorities (GSRM) Internship 2020 (Stipend up to $5,500)
Deadline: February 3, 2019
Applications are open for the Genomics Summer Research for Minorities (GSRM) Internship 2020. The GSRM internship provides a ten-week summer research program for undergraduate students interested in genomics research, personalized medicine and biosciences.
The GSRM is funded by an NIH Research Education Program (R25) and supported by the University of Utah Department of Pediatrics. The paid internship provides students with placement in world-class genomics research groups, tailored mentorship, professional development workshops and access to state-of-the-art equipment and technology. Interns have the opportunity to interact with a thriving community of scientists, physicians and mentors that recognize the need to promote diversity in the Science, Technology, Engineering and Math (STEM) workforce.
Compensation
Each GSRM position is considered employment. Completion of work hours and assignments are required to receive up to $5,500 for the summer.
Housing on the University of Utah campus will be provided.
Non-local participants will receive travel support.
Eligibility
Applicants must be a U.S. citizen or permanent resident and a member of an underrepresented minority group (as defined by the National Institutes of Health).
They particularly encourage the participation of women, individuals from underrepresented and disadvantaged minority groups, and individuals with disabilities.
Applicants must have completed their sophomore year before joining the GSRM program.
Application
For more information, visit GSRM Internship.