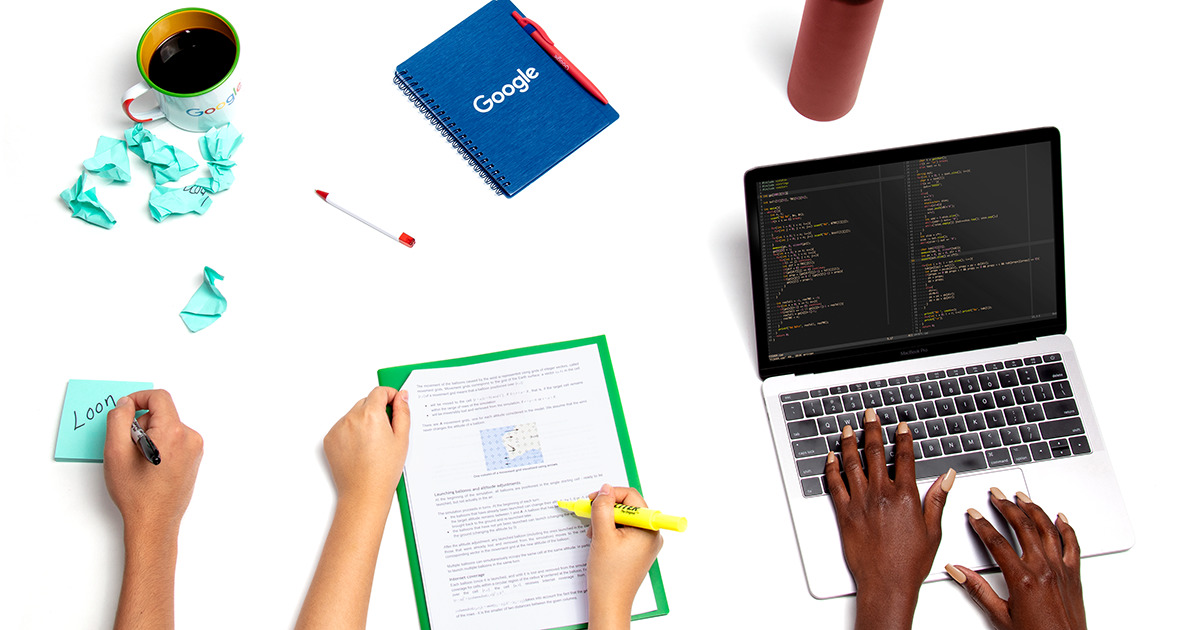 Google Hash Code Programming Competition 2020 for Coders Worldwide (Up to $7,000 in prizes)
Deadline: February 17, 2020
Do you think you could optimize the layout of a Google Data Center? How about scheduling a fleet of drones to make deliveries around the world? Tackle an engineering problem from Google during Hash Code, their team programming competition. Are you up for the challenge?
The Google Hash Code Programming Competition allows you to share your skills and connect with other coders as you work together to solve a problem modeled off a real Google engineering challenge!
In small teams of two to four, coders all over the world will tackle the first problem through an Online Qualification Round. Though this round is hosted online, teams can come together to compete side-by-side in locally coordinated Hash Code hubs. The top teams from this round are invited to join organisers at an international Google office for their annual Hash Code Final Round.
Benefits
Prize Winners: Google will notify each Team member about whether they have qualified for any prizes. Notifications will be made during the closing ceremony of the Final Round. All decisions by the Jury regarding prize winners are final and binding and no correspondence will be entered into.
Hash Code Cash Prizes: You may be eligible to receive one of the following cash prizes if you advance to, attend, and compete in the Final Round of Hash Code. The prize money specified reflects the amount each person on the winning Team will receive.

1st Place: $4,000 USD
2nd Place: $2,000 USD
3rd Place: $1,000 USD

Goodies: Google may occasionally, and at its sole discretion, give away Google-branded objects, Google-related products, or other goodies ("Goodies​") to Final Round participants as part of their participation in the HC Contest. These Goodies are not prizes and must not be treated as prizes by participants. Recipients of Goodies are responsible for ensuring that they comply with any applicable tax laws and filing requirements (if any).
Certificates: Members of Teams that submit a solution scoring at least one (1) point during either the Online Qualification Round or Final Round are eligible to receive a downloadable and printable certificate, accessible from their Contest Profile, available approximately within a month of each Round's completion.
Eligibility
Participants must compete in a group of two, three, or four members (each group referred to as a "Team").
Participants must form their team in the Judge System and the team composition cannot be changed after the deadline specified on the HC Contest website or Judge System; a participant may leave a Team and withdraw from the HC Contest prior to such deadline. However, your Team must have at least two (2) members throughout the duration of the HC Contest (including the Final Round).
Any team with fewer than two (2) members is not eligible to participate in the HC Contest. A participant can only participate on one (1) Team during the HC Contest.
Application
For more information, see FAQ and visit Google Hash Code.