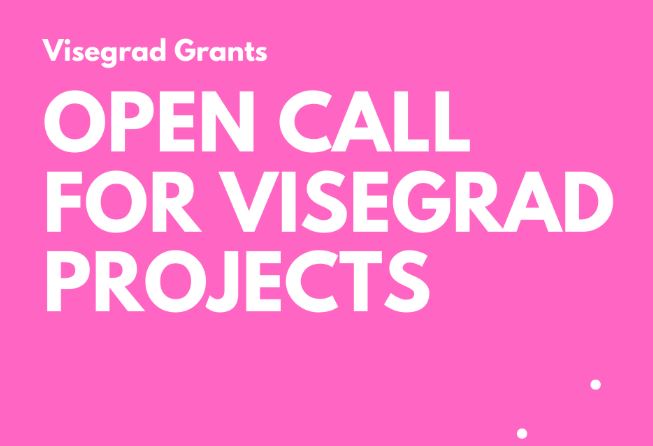 Visegrad Fund — Western Balkans Grant Program 2020
Deadline: February 1, 2020
Applications for the Visegrad Fund — Western Balkans Grant Program 2020 are now open. The Visegrad grants support regional partnerships among NGOs and civil society organizations, public institutions and municipalities, private companies and nonprofit organizations as well as education and research centers that contribute to cooperation in the Visegrad region..
The International Visegrad Fund calls for grant projects that will facilitate the transfer of know-how between non-governmental and civil society organizations in Visegrad countries (Poland, Czech Republic, Slovakia, and Hungary) and the Western Balkans (Albania, Bosnia and Herzegovina, Kosovo, Macedonia, Montenegro, and Serbia). Thematic areas include environment and sustainable development, among others.
Focus Areas
Culture and Common Identity: Increased awareness of cultural diversity and cross-border intercultural dialogue
Education and Capacity Building: Improved hard /soft skills for a better access to labor market, lifelong learning and internship
Innovation, R&D, Entrepreneurship: Increase in B2B networks with an emphasis on development of SMEs and start-ups
Democratic Values and the Media: Increased participation of citizens in the democratic system
Public Policy and Institutional Partnership: Increased awareness and active involvement of civil society in policy-making processes with
Regional Development, Environment and Tourism: Increased number of town/municipality twinning initiatives
Social Development: Promotion of tolerant and inclusive mindset in society, protection of minorities
Eligibility
Open to any legal entity or natural person worldwide, with preference for projects submitted by non-profit and non-governmental organizations; public educational, cultural, and research institutions; and municipalities and local governments.
Projects must develop meaningful cooperation and ensure active involvement of at least 3 V4 countries and 1 entity from the EaP region or the Western Balkans countries at minimum regardless of the applicant
Maximum duration of project implementation is 18 months
Grants cover up to 100% of project budget with maximum 15% of the requested sum for overheads
Projects must clearly address one of the objectives of the program´s seven focus areas and be implemented in the region of EU´s Eastern Partnership or in the Western Balkans.
Application
Interested applicants should click here to apply.
Consulting your project proposal is possible via e-mail, phone, skype or by appointment. Any consultation can take place up to 14 days before the application deadline. For the step-by-step guidance on how to prepare your application, download the Grant Guidelines.
For more information, visit Visegrad Fund.