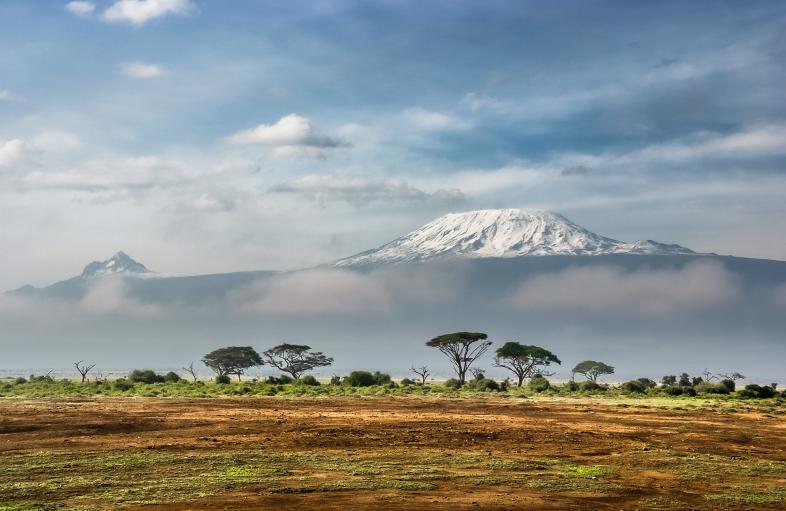 Call for Proposals: Internews' Earth Journalism Network Reporting on Conservation and Wildlife Issues in East Africa 2020 (US$1,000 in funding)
Deadline: February 15, 2020
Applications for the Internews' Earth Journalism Network Reporting on Conservation and Wildlife Issues in East Africa 2020 are now open. Environmental loss and degradation is a global problem, but its outcomes vary as do the ways in which people are responding. What threats are species and habitats in East Africa facing? What are the ripple effects of these threats on livelihoods and human security?   
Internews' Earth Journalism Network is offering grants to 10 journalists in East Africa to report on issues related to wildlife trafficking, conservation and protection efforts.
Though separated by borders, Sub-Saharan Africa grapples with similar conservation issues; from poaching to land degradation to human-wildlife conflict to heatwaves, drought and other weather extremes exacerbated by climate change. These story grants will support reporting that explores the short- and long-term consequences of environmental destruction while also informing policymakers, affected communities and the general public about ways to address these problems.
Story Themes
They are looking for incisive, in-depth, solutions-focused stories on conservation and wildlife that put human experiences at the center of the storytelling. While the stories should be backed by scientific evidence and incorporate data in a simple and compelling way, they should focus on proven adaptations and responses to these challenges.
Ideas should consider but not be limited to questions such as:
How are communities working to conserve their immediate environments and ecosystems?
What new approaches are being developed or utilized to combat wildlife crime and poaching?
How do courts and the judiciary treat these crimes? Are changes needed to ensure more prosecutions?
How does law enforcement, especially rangers, deal with wildlife crime? Are they well enough equipped to deal with poachers who have sophisticated weapons and technology?
What role do policies play in environmental protection? What are some examples of successful regulation that could serve as models for similar places?
Who are the female champions and experts promoting conservation or adaptation?
Grant
Selected journalists will receive an average of US$1,000 in funding to cover travel and field reporting costs. Stories that use particularly innovative or investigative approaches that are more costly to produce may be eligible for additional funding.
Eligibility
Grants are open to early- or mid-career journalists:
From Kenya, Uganda, Tanzania and Rwanda.
Working for international, national, local or community-based media.
Producing stories for digital, print, television or radio as well as other expert media practitioners reporting for a media-focused organization.
With a track record of covering conservation and wildlife stories.
Stories can be produced in English, Kiswahili or local languages. Applicants who intend to write or produce stories in Kiswahili or local languages should also include a translation of the headline and a short summary in English for publication by EJN.
Freelancers with a demonstrable plan for publication and a letter of interest from an editor are encouraged to apply. Similarly, photojournalists and multimedia practitioners with published visual work are also eligible.
Judging Criteria
Applicants should consider the following points when devising their story proposals:
Timing: They expect the proposed story or stories to be published within three months of the application deadline, or no later than June 1, 2020.
Relevance: Does the proposal meet the criteria and objectives of this call? Why does this story matter and to whom? Is the main idea, context and overall value to the target audience clearly defined?
Angle: If the story has been covered by mainstream media, does your proposal bring new insights into the topic or offer a fresh angle? 
Impact: Does the proposal have a compelling narrative or investigative element that will inform and engage, draw attention, trigger debate and urge action? 
Innovative storytelling: The use of creative approaches and data visualization will be considered a plus.
Feasibility: Can the story be realistically completed within the target time frame? Is the budget realistic?
Diversity: They will take gender and geographical distribution into account when selecting the grantees in addition to the criteria above.
Application
Applicants should provide a detailed budget with justification for the amount requested. Download the budget template. They expect that proposals will largely reflect what equipment the applicant already has access to (including cameras, drones, lighting, tripods etc.) and will not consider budgets that heavily focus on procuring new supplies. Please include the cost for translation in the budget, if necessary. Please also note on your budget form if you are receiving funding from other donors for the story.
You must submit three samples of stories or links to relevant work. You'll be asked to upload these once you start the application process so please get them ready beforehand.
For more information, visit Internews' Earth Journalism Network.