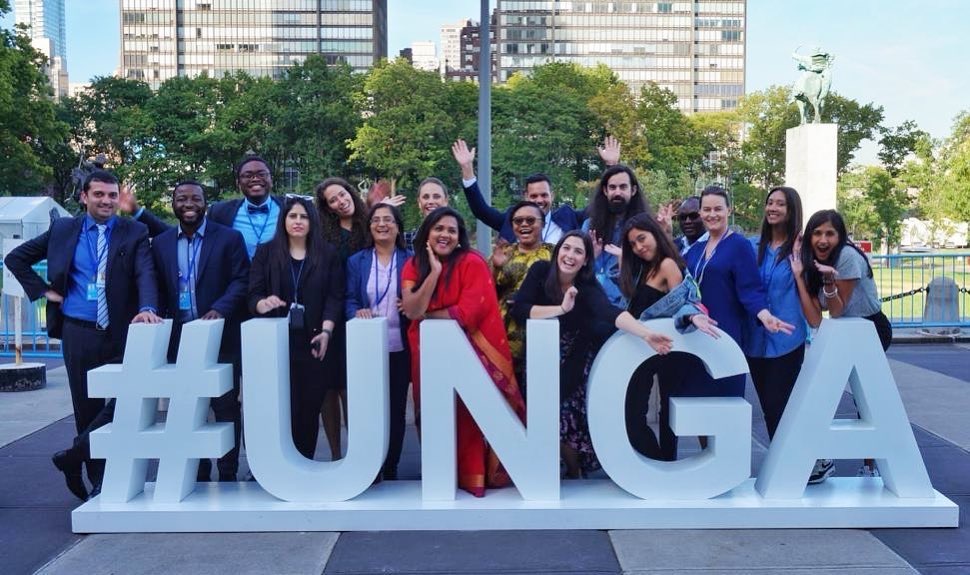 UN Youth Envoy/UN Volunteer in Coordination – No More Unpaid Internships 2020
Deadline: February 20, 2020
Are you passionate about the work of the United Nations? Are you motivated to help realise the potential of fellow young people? Have you been waiting for too long for a paid entry-level opportunity to the UN? Do you want to join the UN Youth Envoy as a Fellow? Apply for the UN Youth Envoy/UN Volunteer in Coordination – No More Unpaid Internships 2020.
To begin with, they are looking for three young people to get on board the UN Youth Envoy's Fellowship, which aims at providing you, a young talent, a chance to get involved the implementation of the Sustainable Development Goals. The selected fellows will join them at the United Nations' Headquarters in New York for a duration of 12 months starting from March 2020.
Responsibilities
Under the guidance and direct supervision of the United Nations Secretary-General's Envoy on Youth, the UN Youth Volunteer will undertake the following tasks:
As part of a team, the youth volunteer will support the preparation, coordination, implementation, monitoring of key initiatives in support of the implementation of the UN Youth Strategy focusing on participation, advocacy, partnerships, and coordination of youth work in the UN System.
Support the organization of special events, conferences, workshops, and High-Level events, including by participating in relevant meetings with partners, assist in preparing concept & logistics notes, session scenarios and other materials.
Support the preparation substantive materials across a range of issues through briefs, talking points, speeches, and provide succinct analysis of key developments.
Provide support to the project management of the Office including administrative tasks, associated with the Office's key initiatives.
Carry out research on selected aspects of programmes, operations and other activities, and contribute to data collection, analysis, and dissemination and supports knowledge sharing and management.
Support partnership development and engagement around the key initiatives.
Promote the integration of youth and youth volunteers in UN field operations across all UN pillars (development, peace and security, human rights, humanitarian), including in joint initiatives (e.g. in the framework of projects under the Peacebuilding Fund, the SDG Fund, the UNDP-DPPA Joint Programme, the Spotlight Initiative, etc.)
Perform other duties as required
Furthermore, UN Youth Volunteers are required to:
Strengthen their knowledge and understanding of the concept of volunteerism by reading relevant UNV and external publications and take active part in UNV activities (for instance in events that mark International Volunteer Day);
Be acquainted with and build on traditional and/or local forms of volunteerism in the host country;
Reflect on the type and quality of voluntary action that they are undertaking, including participation in ongoing reflection activities;
Contribute articles/write-ups on field experiences and submit them for UNV publications/websites, newsletters, press releases, etc.;
Assist with the UNV Buddy Programme for newly-arrived UN Volunteers;
Promote or advise local groups in the use of online volunteering or encourage relevant local individuals and organizations to use the UNV Online Volunteering service whenever technically possible.
Eligibility
Applicants should be between 18 and 29 throughout the entire duration of their assignment.
Nationals of the country of assignment are not eligible, except the assignments in Headquarters duty stations.
Recognized First Level University degree in business management, logistical management, general administration or a related field
Fluency in English (both oral and written); excellent writing skills
Excellent interpersonal and communication skills and positive working attitude
Strong ability to multi-task and a drive for on-time delivery
Desirable Qualities
Relevant formal or informal experience coordinating events, projects and programs would be considered an asset.
Previous formal or informal experience in general office support or related area would be highly regarded.
Fluency in another official UN language, in addition to English, would be considered an asset
Application
For more information, visit No More Unpaid Internship.