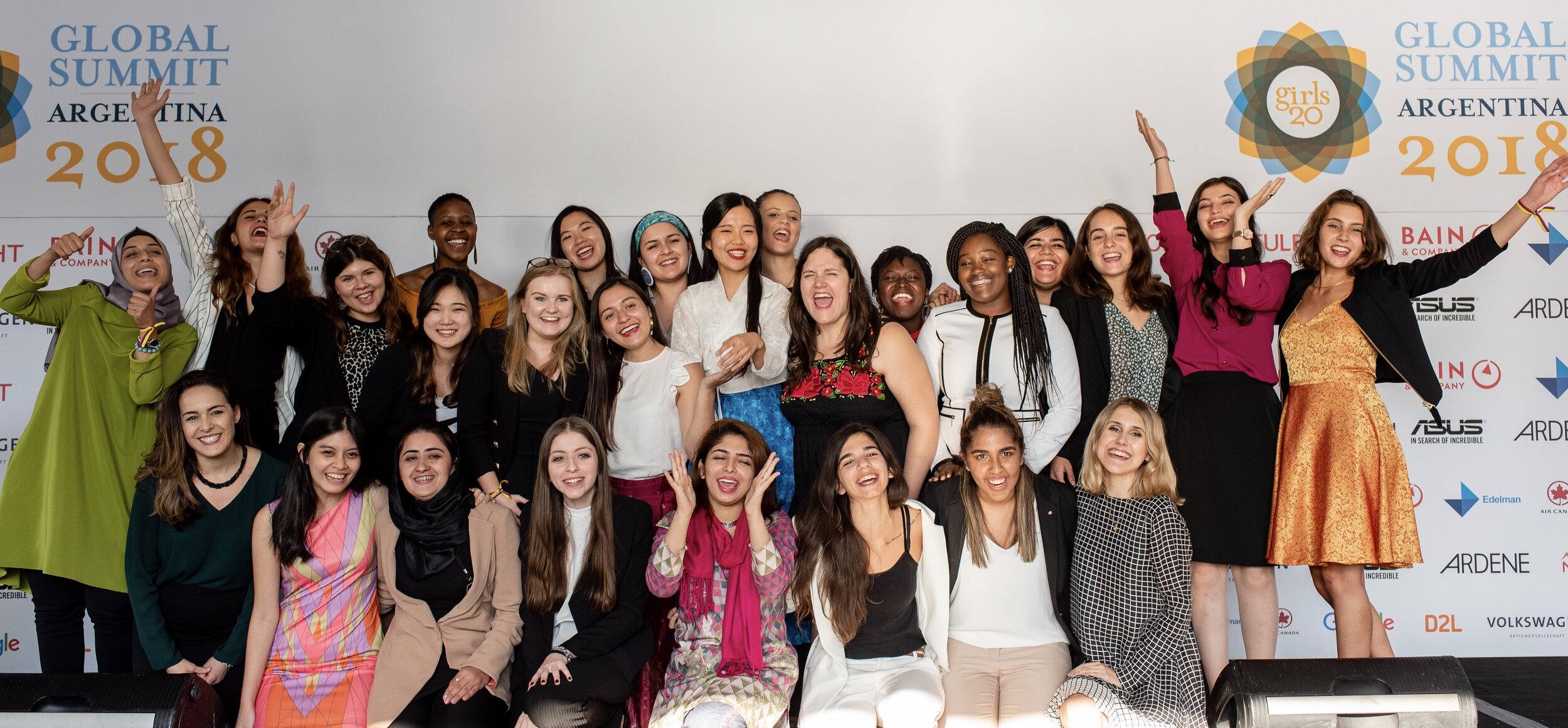 G(irls)20 Global Summit 2020 for young women from around the world (Fully-funded to Riyadh, Saudi Arabia)
Deadline: March 13, 2020
Applications are NOW OPEN for the G(irls)20 Global Summit 2020! The G(irls)20 Summit is modeled after the G20 Summit and includes a one-day symposium with local and international panelists, keynotes, and experts on economic and social issues facing girls and women. G(irls)20 is committed to bringing young women together for dialogue and collaboration, and will work closely with a network of Saudi Arabian alumni to produce the 2020 Global Summit.
Since 2010, the G(irls)20 Global Summit has met in the country hosting the G20 and has served as the only platform for young women to influence the G20. In October 2020, 25+ young women from around the world will meet for the 11th Global Summit in Riyadh, Saudi Arabia for a week of leadership training, social enterprise development and mentoring by female leaders in the business and public sectors.
About
The week will include a one-day symposium with local and international panelists, keynotes, and experts on economic and social issues facing girls and women. G(irls)20 is committed to bringing young women together for open dialogue and collaboration. This year, they're bringing even more delegates, including from: United Arab Emirates, Vietnam and Afghanistan!
Are you ready to be the next delegate to represent your country?
The summit for delegates will include:
Workshops building valuable leadership skills;
Panels and speeches on the key economic policy issues facing girls and women globally;
Developing a Communiqué with recommendations to the G20 based on the delegates' unique experience and expertise;
The opportunity to build lifelong friendships with 200+ young female leaders from around the world;
Building a network of mentors from the across the public and private sectors.
Benefits
G(irls)20 will cover the following costs for all delegates:
Flights to and from Riyadh from their nearest major city
Transportation to and from the airport in Riyadh
Accommodation in a shared room with one other female delegate
All meals during the week
Costs associated with travel visas
Traveller's health insurance
Costs not covered by G(irls)20 include:
Costs associated with obtaining or updating passport
Transportation to the major airport in home country
Stipends for souvenirs, gifts, etc.
Eligibility
Must be 18 years old when you submit your application, and must not be older than 23 years old before October 31, 2020.
Holds or can obtain a valid passport
Holds citizenship in any of the participating countries or regions:

G20 Members: Argentina, Australia, Brazil, Canada, China, France, Germany, India, Indonesia, Italy, Japan, Republic of Korea, Mexico, Russia, Saudi Arabia, South Africa, Turkey, United Kingdom, United States, European Union.
2020 Guest Countries and Regions: Afghanistan, African Union, Indigenous*, MENA (Includes: Algeria, Bahrain, Egypt, Iran, Iraq, Israel, Jordan, Kuwait, Lebanon, Libya, Mauritania, Morocco, Oman, Palestine, Qatar, Syria, Tunisia, Yemen), Pakistan, United Arab Emirates,Vietnam.
*Please note the Indigenous delegate position is open to a young woman from any country around the world who belongs to a self-identified Indigenous group.
Requirements
Every applicant submits one idea for a policy recommendation to be incorporated into the Communiqué + one idea for a community development/ social entrepreneurship project to launch at home. Successful delegates will be expected to:
Spend approximately 5 hours per week from May – September 2020 doing pre-Summit work online
Collaborate with an online Working Group of delegates to develop policy recommendations
Participate in 1-2 video calls per month with policy experts, leadership coaches, and media training experts
Participate fully in the week-long Summit, including attending all sessions, making new connections, asking questions, and bringing an open mind.
Contribute to the development of a Communiqué. View the 2019 Communique here.
Post-Summit, launch a community development project at home.
Monthly check-ins with mentors following Summit
Application
For more information, visit .