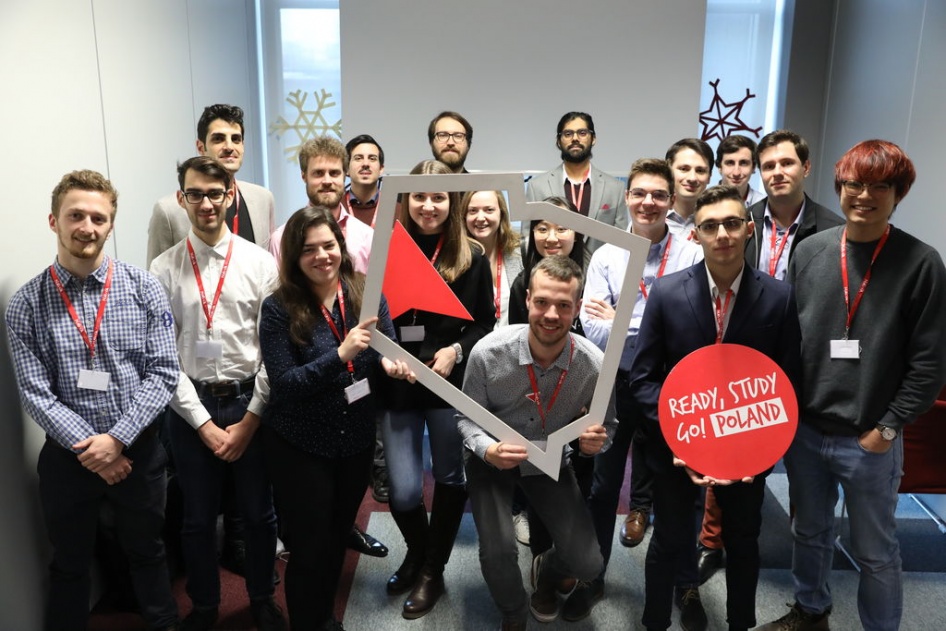 Poland My First Choice Scholarship Program 2020 for Talented Youth
Deadline: April 6, 2020
Applications are open for Poland My First Choice Scholarship Program 2020. The goal of the program is to encourage talented youth from eligible countries to study at the best Polish universities. 
The program offers a scholarship for full-time second-cycle studies at public and private universities in all faculties run by units with the highest scientific level – possessing categories A and A + in the last parametric assessment – reporting to the minister competent for higher education and science.  The financial conditions of education in private universities supervised by the minister responsible for higher education and science are determined by universities.
The program allows you to study in Polish or other than Polish. Applicants make their own choice of university and field of study from the educational offer of Polish universities and independently apply for the chosen field. Universities make decisions about the admission of Applicants to studies.
If you are a citizen of one of the following countries: Australia, the Netherlands, New Zealand, Austria, Ireland, Portugal, Belgium, Iceland, Romania, Bulgaria, Israel, Singapore, Croatia, Japan, Slovakia, Chile, Canada, Slovenia, Cyprus, Republic of Korea, Switzerland , Czech Republic, Liechtenstein, Sweden, Denmark, Lithuania, Uruguay, Estonia,, Luxembourg, USA, Finland, Latvia, Hungary, France, Malta, Italy, Greece, Germany, Great Britain, Spain, Norway or China – a resident of Hong Kong, Macau, Taiwan and plan to continue your second-cycle studies in any field, you can earn a monthly scholarship for the entire course of PLN 2,000 and in addition, if you choose a public university – you will be exempt from tuition fees.
Benefits
The planned amount of financial resources allocated for the implementation of the Program in this call – PLN 3,792,000.00
Scholarship recipients will receive a monthly scholarship of PLN 2,000, paid out during the statutory period of education in Poland. In public universities, the Program also offers exemption from fees for education during regular studies.
Eligibility
Scholarship recipients will be recruited from the following countries: Australia, Austria, Belgium, Bulgaria, Croatia, Chile, Cyprus, Czech Republic, Denmark, Estonia, Finland, France, Greece, Spain, the Netherlands, Ireland, Iceland, Israel, Japan, Canada, Republic of Korea, Liechtenstein, Lithuania, Luxembourg, Latvia, Malta, Germany, Norway, New Zealand, Portugal, Romania, Singapore, Slovakia, Slovenia, Switzerland, Sweden, Uruguay, USA, Hungary, Italy, United Kingdom and to Chinese citizens – residents of Hong Kong, Macau , Taiwan.
Application
For more information, visit Poland My First Choice.