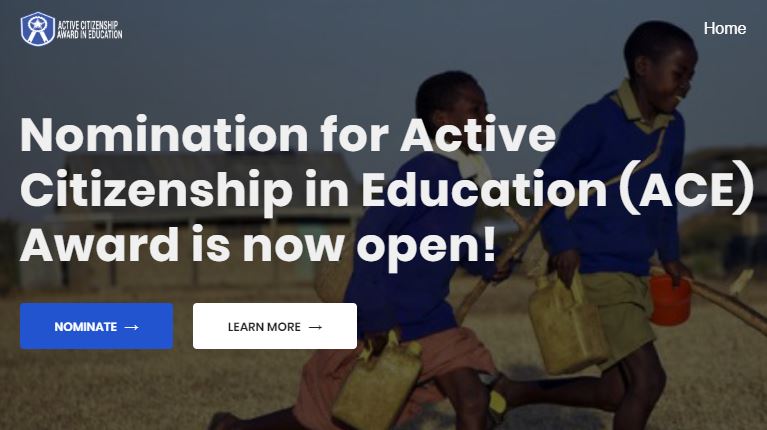 Call for Nominations: Active Citizenship in Education Award 2020 for Young Leaders in Nigeria
Deadline: March 31, 2020
Do you know a young person making a difference in Nigeria's education sector? Nominate him/her to be publicly honoured as an Active Citizen in Education 2020.
The Active Citizenship in Education Award is a periodic public recognition and award for young Nigerians living in Nigeria who go above and beyond their civic duties to contribute to removing barriers and improving access to quality education for children and young people in Nigeria. The purpose of this initiative is to create awareness about the importance of quality education in national development and encourage all citizens to regularly take actions (online or offline) that contribute to achieving quality education for all, i.e. the UN Sustainable Development Goal (SDG) 4 in Nigeria.
Benefits
The winner will receive a recognition e-certificate and an ACE Award Plaque. With possible other benefits from partners.
Eligibility
Any Nigerian between the ages of 15 and 35, living in Nigeria can be nominated for the award.
Activities of the nominees must be in Nigeria, including beneficiaries.
Self-nomination is allowed and highly encouraged.
The number of times a person is nominated does not by any way influence the outcome of the selection process.
Selection Criteria
The finalists will be selected based on significant contributions to the education sector in Nigeria either through individual efforts or through the nominee's corporate entity activities which will be deduced from the nomination form received and a further interview with selected nominees.
Nomination
For more information, visit Active Citizenship in Education Award.