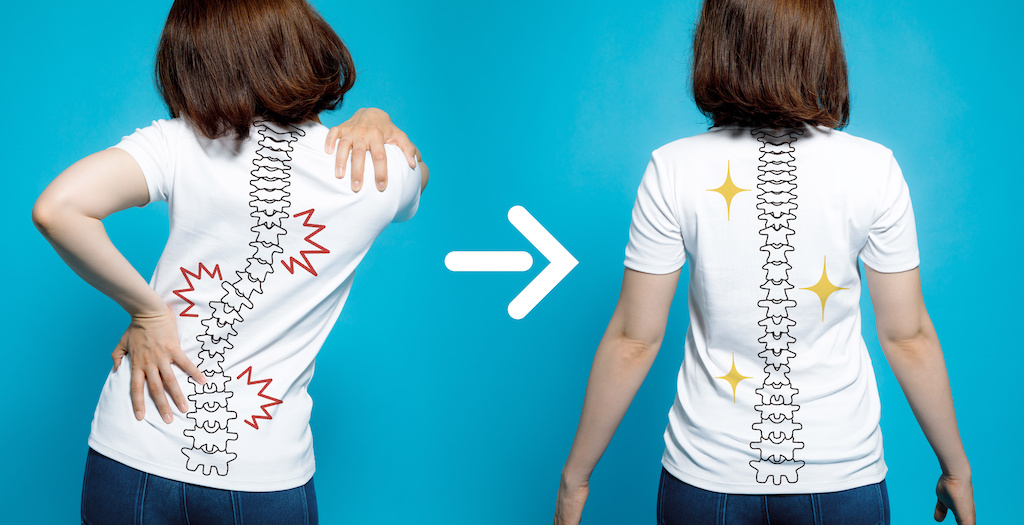 Career Choices You Have After Earning A Chiropractic Degree
Chiropractic is a unique field of study that combines natural healing remedies with scientific research to help patients with their neuromusculoskeletal problems. Chiropractors manipulate the spine, back, and neck to treat various illnesses.
The road to becoming a chiropractor is relatively straightforward. You must earn at least 90 hours of undergraduate education, preferably with a medical course. You may also obtain a bachelor's degree in liberal arts and sciences, such as physics, chemistry, and biology.
Afterward, you can proceed to acquire a Doctor of Chiropractic (D.C.) degree. Click here if you want to learn more about becoming a chiropractor.
Upon graduating, you must pass the National Board of Chiropractic Examiners exam. You also need to be licensed by your state to practice officially in your jurisdiction.
Here are the career choices you have after completing your degree:
1. Associate Chiropractor
After graduation, the typical career path most graduates take is to apply to clinics or hospitals. With this, they have the opportunity to become an associate chiropractor. Your primary tasks would be to maintain compliance with the company's procedures and policies, update patient records accurately, and provide treatment plans as well as physical exams.
You'll most likely be working under the supervision of a senior chiropractor, who will guide you as you become familiar with the clinic's processes. Salary.com reported that associate chiropractors make an average of $57,524 annually, with some going as high as $79,297.
2. Freelance Chiropractor
You also have the option to provide freelance chiropractic services. You can set up an on-call arrangement, where clients book an appointment with you, and you go to their homes for therapy. This is ideal if you want a more flexible schedule than working in a clinic or hospital.
Becoming a freelance chiropractor will entail administrative tasks, though, since you need to manage your own taxes and other government-mandated requirements. There's also the safety concern about going to clients' homes because they're still, technically, strangers.
3. Business Owner
Aside from working as an employee, you can start your own chiropractic business, especially if you've gained enough experience and expertise. You just have to build your client base, hire licensed chiropractors, and provide quality services.
This setup also entails more work for you at the early stages of your business. However, you can reap the rewards a few years after when your company can operate by itself and has become solvent.
The World Wide Web, specifically social media, has allowed small businesses to reach their target audience effortlessly. Promote your chiropractic company on platforms like Facebook, Instagram, Twitter, and YouTube to gain more clients.
4. Clinical Instructor
For those who are passionate about teaching, you can become a clinical instructor and raise a new generation of responsible and compassionate chiropractors. You can teach right after completing your D.C. degree. Still, it's better if you have work experience as an associate chiropractor so that you can give practical advice to your students about the profession.
These are some of the subjects that you'll have to teach:
Anatomy – This branch of biology studies the structure of organisms. You'll also be teaching about the parts of the body.
Chiropractic Management – It deals with the business side of the job. You will be equipping students with knowledge on the rights and responsibilities of a chiropractor, as well as financial management and potential legal issues that may arise.
Diagnosis – Here, students will learn how to create a comprehensive case history for a patient. They'll also be asked to conduct a thorough physical examination.
Physiotherapy – You will teach students how to use therapeutic techniques to restore or enhance their motor functions. Critical thinking and decision-making are some soft skills that are taught in this subject.
Pathology – Students will go through general pathology, which gives them an overview of what happens in the disease process. They'll also learn about immunology, microbiology, and toxicology.
5. Researcher
You can also contribute to the evolution of the chiropractic field. You conduct evidence-based clinical research by asking critical questions and reading related literature. This profession is ideal for people who enjoy writing dissertations and supporting the scientific community with their findings.
Conclusion
The career choices for chiropractors involve working in a clinic as an associate, providing freelance or on-call services, or putting up a chiropractic business. You also have the option to apply in the academe and become a professor to teach the next generation of chiropractors. For those who are interested in contributing to the field, you can specialize as a researcher and conduct studies to support this growing body of knowledge.
For more articles, visit OD Blog.