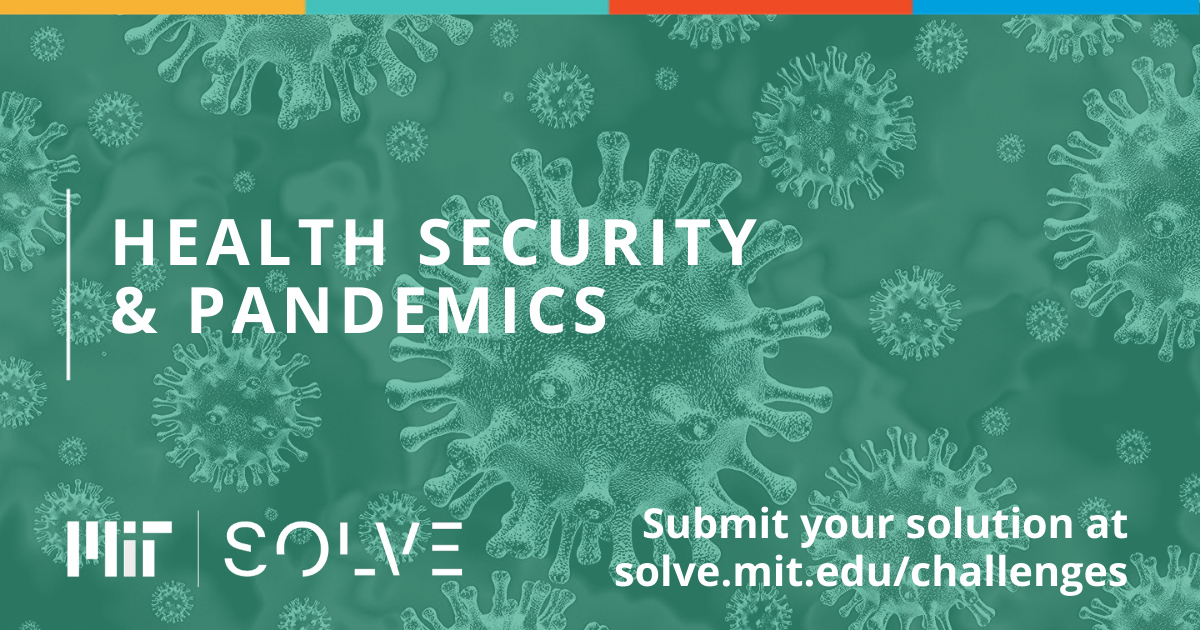 MIT Solve's Health Security & Pandemics Challenge 2020 (Win $10,000 grant)
Deadline: June 18, 2020
How can communities around the world prepare for, detect, and respond to emerging pandemics and health security threats? Apply for the MIT Solve's Health Security & Pandemics Challenge 2020.
MIT Solve is seeking tech innovations that can slow and track the spread of an emerging outbreak, for example by improving individual hygiene, developing low-cost rapid diagnostics, analyzing data that informs decision making, and providing tools that support and protect health workers.
At the same time, we cannot solely treat disease outbreaks reactively. Climate change and globalization leave us ever more vulnerable to future epidemics and pandemics, and it's critical to be prepared. Solve is also seeking solutions that focus on preventative and mitigation measures that strengthen access to affordable primary healthcare systems, enhance disease surveillance systems, and improve healthcare supply chains.
Prizes
All solutions selected for Solve's five current Global Challenges will receive a $10,000 grant funded by Solve.
Solver teams will be selected by a panel of cross-sector judges at Solve Challenge Finals during UN General Assembly week in New York City on September 20, 2020.
Eligibility
Anyone, anywhere around the world can submit a solution to Solve's Challenges.
You can be an individual, a team, or an organization.
You can be an applicant from previous years or already part of their community. If you have a solution, they hope you'll apply.
Application
Click here to submit your solution
For more information, visit MIT Solve's Global Challenge.