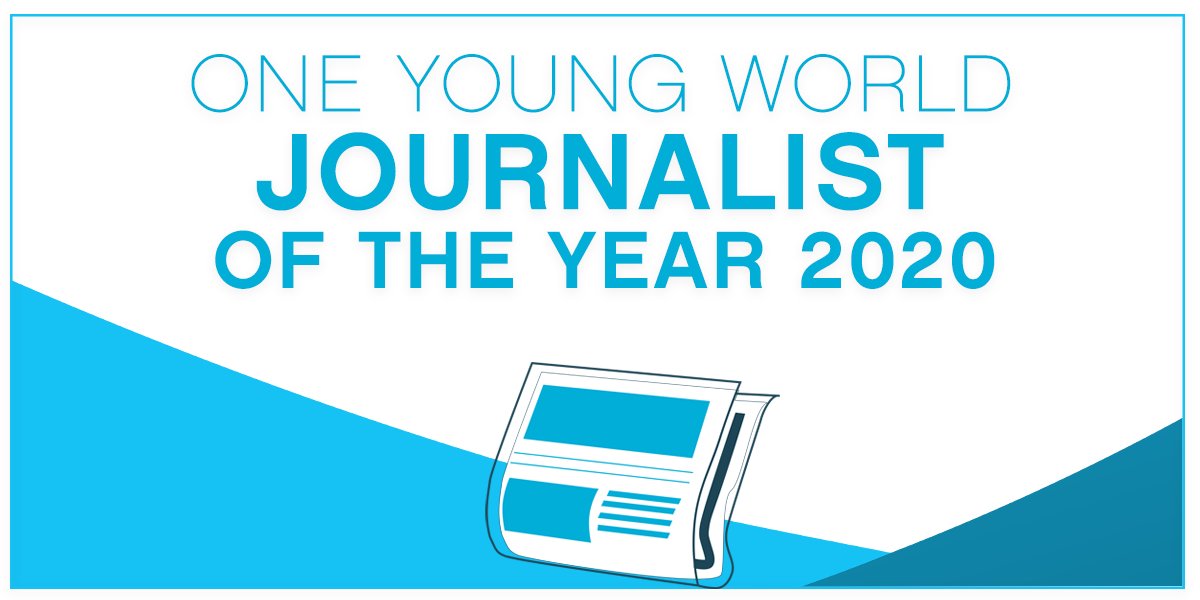 One Young World Journalist of the Year Award 2020 (Fully-funded to the OYW Summit in Munich)
Deadline: April 30, 2020
Applications and nominations are now open for the One Young World Journalist of the Year Award! They're looking for young journalists who are changing the way stories are reported, and empowering others by giving them a voice.
The One Young World Journalist of the Year Award was created to recognise five of the most promising young journalists between the ages of 18 to 35 from around the world. The purpose of this award is to highlight the work of young journalists who are fearlessly and boldly inspiring others through their work, changing the way stories are reported, and empowering others by giving them a voice.
About
In an age of mass information and misinformation, the role of journalists is more important than ever. Our societies rely on the core values of journalism – truthfulness and objectivity- to stay informed and shape opinions.
But the pursuit of these values can come at a tragic cost. Free speech has long been threatened and journalists continue to face challenges when trying to unveil the truth and raise the voices of those who cannot do so for themselves.
According to the Committee to Protect Journalists, in the last 20 years, "a reported 1040 journalists have been killed" and "1381 have been imprisoned" as a result of their work across the world. The tragic deaths of Lyra McKee, Daphne Caruana Galizia and Jamal Khashoggi evidence the growing threat to freedom of expression.
One Young World believes that the next generation of young journalists are paramount to creating powerful and meaningful change, providing the important means to ensure freedom of speech and a defence of rights are justly upheld in all regions across the world.
Benefits
THIS YEAR'S AWARD WILL BE PRESENTED TO 5 WINNERS AT ONE YOUNG WORLD 2020 IN MUNICH, WHICH TAKES PLACE FROM 14-17 OF OCTOBER.
In addition to receiving the award:
Access to the entirety of the One Young World Summit 2020 in Munich
Hotel accommodation on a private basis between 13 and 17 (inclusive) October 2020
The cost of travel to and from Munich (flights in economy)
Catering, which includes breakfast, lunch and dinner
Transport between the Summit accommodation and the Summit venue
Eligibility
To be considered for the award, nominees must:
Be aged between 18 and 35 years old
Have substantial evidence of the impact and importance of their journalism
Be passionate about the right to freedom of thought, expression and speech
Have demonstrable interest in the pursuit of social, economic and/or political rights through journalism
Application
Click here to apply or nominate.
For more information, visit One Young World.