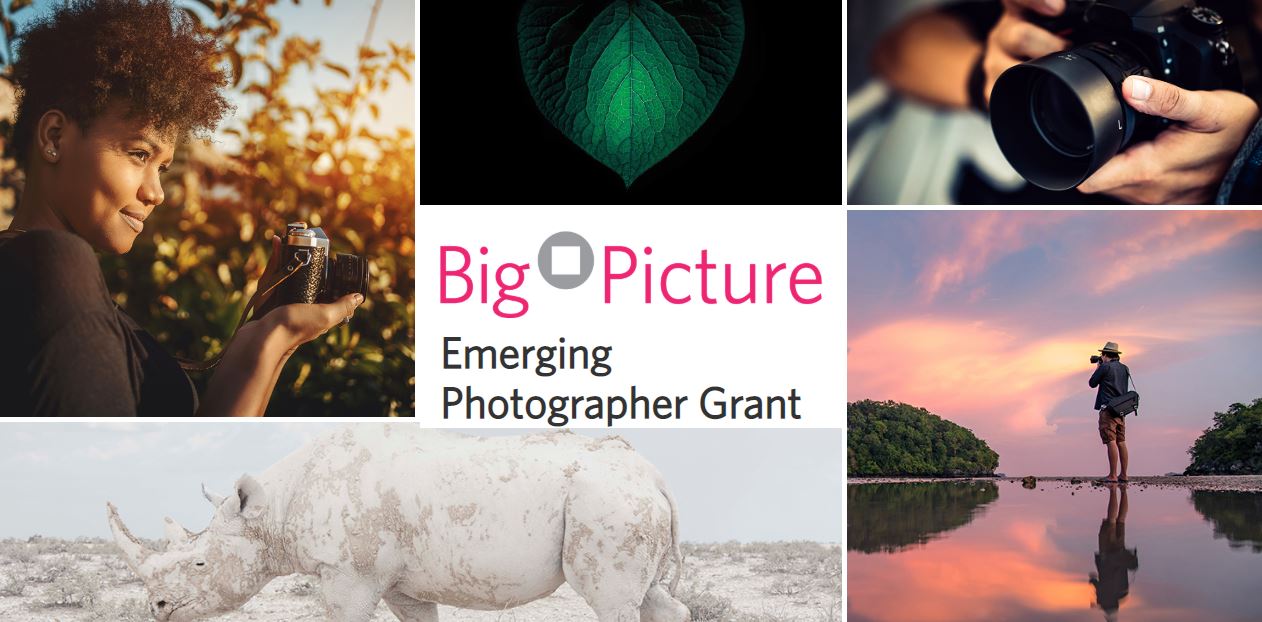 BigPicture Emerging Photographer Grant 2020 (up to $2,500)
Deadline: May 31, 2020
The California Academy of Sciences' BigPicture Natural World Photography Competition is launching a grant for emerging photographers, aged 18-25, to support the creation of photographic images around the themes of conservation, science and sustainability of the natural world.
What ideas do you want to convey around the themes of conservation, biodiversity and sustainability of the natural world? BigPicture's goal is to encourage young photographers with fresh approaches to this topic to present their views in photographs through a final Project.
Grants
Two $2,500 grants and mentorships will be awarded in July 2020.
The works produced under the grants may be displayed at the Academy in the 2021 BigPicture Exhibit.
Eligibility
Open to all photographers ages 18–25 worldwide, except employees, volunteers and Board Members of the Academy (as well as their sponsors) and the immediate families and individuals living in the same household as such employees, volunteers and Board Members.
The Academy reserves the right to verify, in its sole judgment, Entrant eligibility. The BPPC is void where prohibited.
Selection Criteria
50% based on visual aesthetic and technical proficiency as demonstrated in the portfolio
25% based on originality of the Project (your vision)
25% potential impact of the Project
Application
Application materials include:
Introduction: 200–500 words explaining your background and the Proposal Materials submitted for consideration of the Grant. Please elaborate on how your portfolio relates to the Project (e.g., how your work demonstrates intended photographic style, subject matter, techniques you wish to explore, etc.)
Project Proposal: 500–1,000 words outlining how you will use the Grant funding to further your Project. Outline the Project goal(s) you wish to achieve with this funding and how you intend to accomplish them.
Portfolio: 20–30 images and/or links to 3 videos that demonstrate your photography and videography skills. Images and videos do not need to be from a single project. At least 5 images and/or 1 video must relate to your Introduction.
Short bio or resume
Headshot
For more information, visit Emerging Photographer Grant.