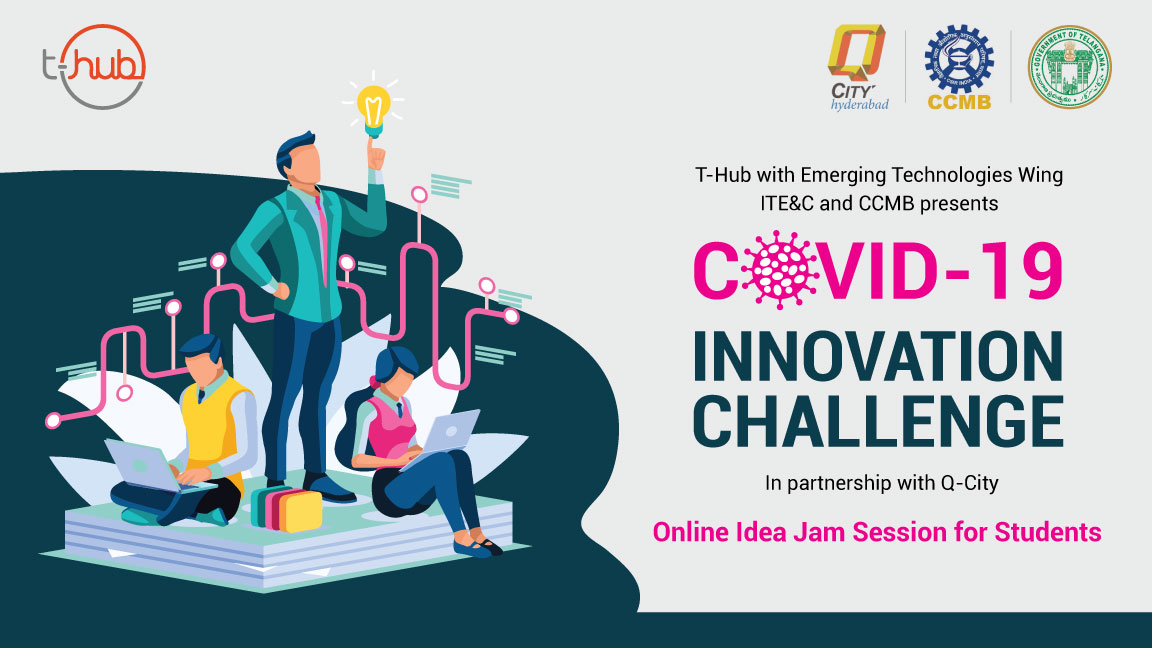 COVID-19 Innovation Challenge 2020 for Student Entrepreneurs and Innovators in India
Deadline: April 20, 2020
Do you have ideas to tackle the coronavirus pandemic? Then apply for the COVID-19 Innovation Challenge 2020, where you will be connected to subject matter experts and they will help you transform those ideas into reality.
Qcity, Telangana IT&C (Emerging Tech) are partnering with T-Hub to access the student ecosystem for the COVID-19 Innovation Challenge, which is a ideation program aiming to empower student innovators to get mentorship from renowned subject matter experts, transforming ideas into business propositions under the aegis of T-Hub and CCMB (The Centre for Cellular & Molecular Biology).
Focus Areas
The focus areas for this challenge are:
Low cost easy to implement – tracking of infected persons and their contact with other persons
The spread of the virus and prediction if possible
Easy to detection if a person is infected
System Readiness for such Pandemics
Progression cycle on the Pandemics
Pandemics effect on other Health Sectors
Benefits
Top 2 will be part T-Tribe (A 6 month curated and structured program for student entrepreneurs)
Critical and Creative Thinking
Analytical and Reasoning Skills
Exploring new technologies
Career Growth
Eligibility
Open to student entrepreneurs and innovators in India;
Applicants must still be undergoing study at the time they apply for the challenge.
Application
To apply,
Applicants will be required to provide the name of their institution
Must have a valid email
Have a solution proposal
For more information, visit COVID-19 Innovation Challenge.