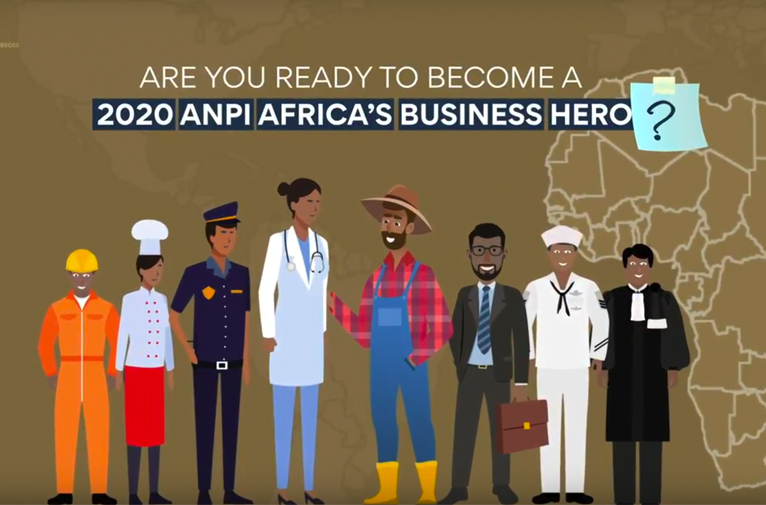 Jack Ma Foundation's ANPI Africa Business Heroes 2020 (Win a share of $1.5 million)
Deadline: June 9, 2020
The Africa Netpreneur Prize Initiative (ANPI) is pleased to launch year-2 of their competition to identify, spotlight & support Africa's Business Heroes. They are on the search for African entrepreneurs, of all ages and all sectors, who are leveraging business to create positive impact and solve pressing challenges in Africa! If this sounds like it could be you, they encourage you to apply.
The Africa Netpreneur Prize Initiative (ANPI) is the Jack Ma Foundation's flagship philanthropic entrepreneur program in Africa. They aim to identify, spotlight and support African entrepreneur heroes creating impact in their communities and building a more inclusive economy for the future.
Benefits
Pitch before business legends and receive advice from them
Win your share of $1.5 million USD.
Gain global recognition and exposure via the televised Africa's Business Heroes Show.
Access mentorship & training via the Africa Business Heroes' Network of Partners and Judges.
Gain admission into Alibaba's eFounder program where you visit Alibaba's HQ and participate in a 2 week digital economy immersion trip.
Eligibility
They are looking for Africa's Business Heroes who are bold, passionate, resilient, innovative and impact-oriented. African business owners from all 54 African countries are eligible to apply irrespective of age, industry sector or gender. However, ANPI has a strict set of criteria:
Applicant should be the Founder or a Co-Founder of the company.
Applicant has African citizenship or is the child or grand-child of an African citizen.
The Company is Africa-Based. The business is registered and headquartered in an African country, and primarily operates in Africa
Company is post-Idea stage. Business is 3 years old or more and has at least 3 years of revenue history.
Judging Criteria
To identify their heroes, they run a 4-step application process:
Round 1: An online application and review process to determine the Top 50 Finalists. Each application will be reviewed by two judges.
Round 2: Video-Call interviews with established business leaders who determine the Top 20 Finalists.
Semi-Final Pitch: In-person pitches with a distinguished and experienced panel of investors, business leaders and professionals to determine the top 10 finalists.
Due diligence: The shortlisted top 10 finalists will need to pass due diligence checks by the partner: Price Waterhouse Coopers (PwC) in order to be confirmed an ANPI 2020 Africa's Business Heroes and to have their chance to pitch at the Africa's Business Heroes Show.
Application
To become an ANPI 2020 African Business Hero, follow the steps below:
Set up an account
Read the guidelines
Verify your eligibility
Get a reference
Fill & Submit your application by June 9, 2020
For more information, visit ANPI Africa's Business Heroes.