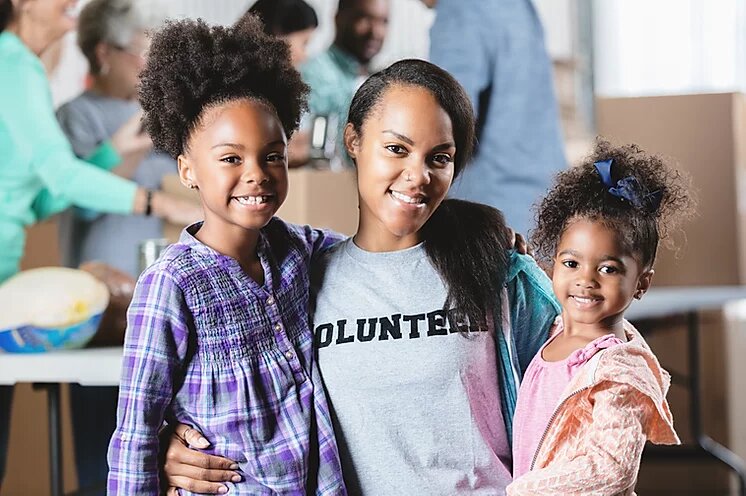 SheaMoisture $1Million Fund 2020 for entrepreneurs of color and small businesses in the United States
Deadline: Varies
SheaMoisture has launched, under its long-established Community Commerce business model, a $1 Million Fund to support entrepreneurs of color and small businesses. The grant intends to show the power of small/black-owned businesses to help communities, while also hoping to minimize the financial disruptions that many are experiencing from the current global crisis.​ 
With SheaMoisture's $1Million Fund, small minority and women of color-owned businesses will be able to apply for funding under different initiatives.
Opportunities
This list will continue to be updated as opportunities are available.
$100,000 Unsung Businesses Award – If your business is assisting communities through COVID-19 and need funding to stay operational, apply to receive a $10,000 business award. Are you and your team on the frontlines, providing healthcare or community services? Then, this is for you. This cash award is intended to celebrate unsung businesses and help it keep doing the good work it's doing in the community.
Black Business Relief Fund in partnership with 'We Buy Black' – We Buy Black, in partnership with SheaMoisture, proposes to lead the effort to help shape the nation's response to the COVID-19 pandemic, specific to the negative impact on black owned businesses. This will be done by providing business grants to We Buy Black's top black businesses, which are in jeopardy of going bankrupt or closing.
Women of Color Entrepreneur E-Lab – Under SheaMoisture's $1Million Community Commerce Fund, the brand will create an e-learning platform for women of color entrepreneurs to continue to gain education, access to resources, mentorship, and advice on how to prepare for the economic downturn.
Eligibility
Unsung Businesses Award

All women of color entrepreneurs and minority business owners (including restaurants, hospitality, grooming, wellness instructors, etc.) are welcome to apply.
If you have the ability to convene communities online
for good, or distribute goods door-to-door (or via e-com), this award is for you. 
Open only to owners of Eligible Small Businesses who are legal residents of the 50 United States and D.C.
Be 18 years of age or older as of date of Submission.

Black Business Relief Fund

If you are a Black-owned business and at-risk of losing your business due to hardships to provide for yourself or your employees at this time, apply the relief fund.
Only businesses with 2 or more years in operation can participate.
Be able to attend the Contest Prep Conference Call on Sunday, April 19, 2020 at 4pm eastern time.  Failure to attend prep conference could PROHIBIT you from becoming a finalist.
Be at least 18 years old and be a legal resident of one of the 48 contiguous United States, the District of Columbia, Alaska or Hawaii.

Women of Color Entrepreneur E-Lab

Open to women of color who are looking to minimize financial disruptions and learn how to create a business recovery plan. Participants in the eLab will be eligible for funding of their recovery plan upon completion of required coursework.
Application
Click below to apply:
For more information, visit SheaMoisture.