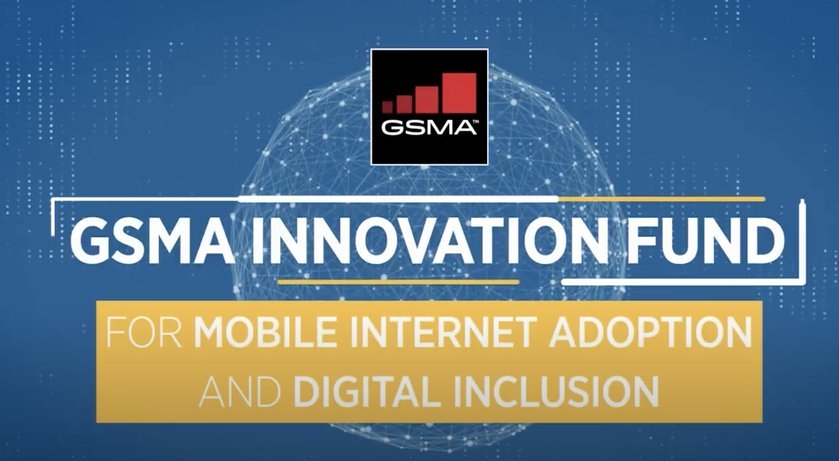 GSMA Innovation Fund for Mobile Internet Adoption and Digital Inclusion 2020 (Up to £250,000)
Deadline: May 22, 2020
Are you a start-up or SME in Sub-Saharan Africa or Asia? Are you helping people get online for the first time using mobile internet? Apply now for the GSMA Innovation Fund for Mobile Internet Adoption and Digital Inclusion 2020.
The GSMA Innovation Fund supports innovative start-ups or small to medium sized private sector companies (SMEs) in emerging markets to achieve sustainable growth and improved socio-economic impact. The Fund aims to support innovation that increases mobile internet adoption and usage for the underserved and those who are currently not using mobile internet services.
The objective of the Fund is to support solutions that seek to address one or more of the following barriers to mobile internet adoption:
Accessibility: Innovations which improve the accessibility and usability of handsets and mobile internet services for citizens who are unable to access them. This will not include accessibility to networks, electricity or IDs.
Affordability: Innovations which improve affordability of handsets and mobile internet services.
Digital skills: Innovations which focus on improving basic digital skills and confidence to access and use mobile internet.
Safety and security: Innovations which focus on improving safety and security of those who want to use mobile internet. This will not include tackling issues of data privacy and fraud.
Benefits
The support package includes:
Grant funding between £100,000 and £250,000
Mentoring on the use of mobile technology including expert advice and bringing organisations together physically or virtually to share relevant insights, and best practice on how to overcome the barriers preventing the unconnected from adopting and using mobile internet (including specific expertise on women, rural, etc.)
Monitoring and evaluation support to help evidence SDG outcomes and promote product improvement
Facilitation of relationships with mobile operators
Bootcamp (a programme of expert-led sessions and targeted networking) and regular offline clinics including session on improvements of your product or service through, for instance, supporting human-centred design or usability testing led by subject matter experts
Opportunity to increase your visibility and raising the your profile to potential investors and partners through profiling in our publications, social media, and participation in our events such as Mobile World Congress Barcelona (global) and the M360 series (regional)
Beyond this support, the selected grantees will also benefit from enhanced visibility through the programme's insight publications, learnings through exchange with other portfolio grantees and networking opportunities with the programme's networks.
Eligibility
To be eligible to apply, start-ups or SMEs must meet the following criteria:
Have active users and revenue in at least one eligible low- or middle-income market
Use or be planning to use mobile technology strategically
Have the potential and appetite to form strategic partnerships with mobile operators
Have clear and measurable socio-economic impact, in particular: serving low-income citizens, rural populations, women and/or youth
Demonstrate how they will advance the SDGs
Be registered and operating in the country of project implementation. The applicant must also be registered in the country where they will receive the grant money (if not the same as the implementation country).
Be fully compliant with relevant business licensing, taxation, employee and other relevant regulations in all countries of operation
Be compliant with all applicable laws including upholding/adhering to fundamental human rights, UK Modern Slavery Acts, Gender Equality Act, Child Protection Policies and all international labour standards
Have 50% matching funding for the total grant amount 'in cash' and/or 'in kind.
They particularly encourage the following start-ups or SMEs to apply:
Applicants must proactively demonstrate that they have taken steps to ensure their solution reaches women as well as men, in addition to people with disabilities and/or have solutions that disproportionately reach women (or have the potential to)
Female founders, and applicants with good representation of women at all levels of the organisation
Local founders supporting local talent
Application
There are five stages of application. Complete a short online 'pitch' questionnaire for the project and demonstrate how you meet the funding criteria, to be reviewed by the Fund Manager and the GSMA. See terms and conditions which contains details.
For more information, visit GSMA Innovation Fund.