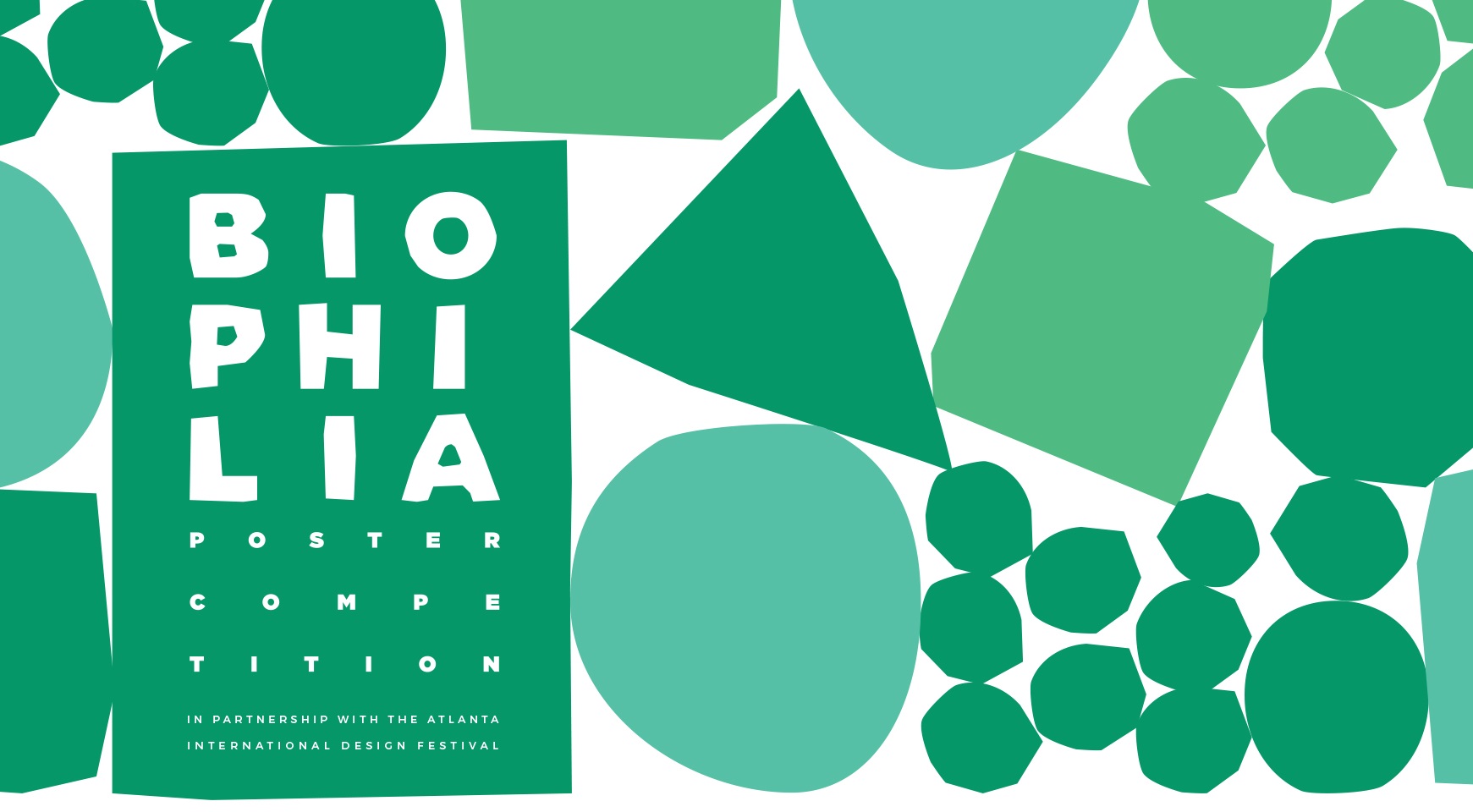 Call for Entries: Biophilia Poster Competition 2020 (Up to $4,500 in prizes)
Deadline: July 15, 2020
Applications are open for the Biophilia Poster Competition 2020. Biophilia celebrates the innate connection between humans and nature. The Biophilia Poster Competition welcomes all points of view on this relationship and the competition will conclude with a traveling show of the finalists' work.
Biophilia is an idea that humans have an innate connection to nature. This connection helps our physical and mental wellbeing. Good biophilic design synthesizes the complexities of modern structures and spaces with design elements that support our health, represented through three broad categories.
Categories
The Direct Experience of Nature: The implication of direct experience with nature refers to first-person human contact with architectural and other environmental features and includes how we feel and see:

Light
Air
Water
Fire
Plants
Animals
Weather
Natural landscapes and ecosystems

The Indirect Experience of Nature: The implication of indirect experience with nature refers to avatars and representations of nature. including:

Images of nature
Natural materials
Natural colors
Simulating natural light and air
Naturalistic shapes and forms
Evoking nature
Information richness
Age, change and the patina of time
Natural geometries
Biomimicry

The Experience of Space and Place: The experience of space and place refers to spatial features that evoke the natural environment's systems and complexities including:

Natural geometries such as fractals
Organized complexity
Integration of parts to wholes
Transitional spaces
Mobility and wayfinding
Cultural and ecological attachment to place
Prizes
Platinum winner: $2,500 USD
Gold winner: $1,000 USD
Silver winner: $500 USD
Bronze winner: $250 USD
All participants will receive a Certificate of Participation.
Eligibility
Everyone is invited to participate and share their point of view on biophilia, regardless of age or nationality.
All entries must be submitted as digital files first.
There is no limit to the number of posters you can submit.
Technical Details
All entries need to meet these requirements:
Created specifically for this competition
24″ x 36″ (60.96cm x 91.44 cm)
Vertical/Portrait only
JPG or PDF
CMYK compatible
300 DPI print-ready file
Maximum 10MB
Application
Please submit the file with your name. Example: Smith_Alice_Country_01.jpeg. Each designer may participate with designs developed since January, 2019 that have not received prior awards.
Click here to submit your poster
For more information, visit Biophilia Poster Competition.