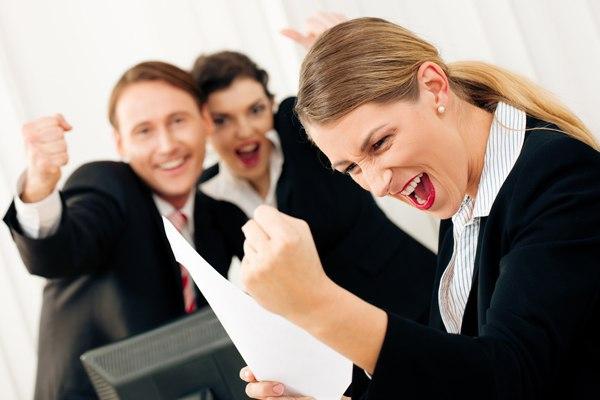 How to Increase Your Chances of Getting a Job
According to the Glassdoor Statistical Reference Guide, each job posting attracts an average of 250 applicants, of which only 4-6 of them will be invited for an interview. Want to increase your chances of getting a job and become the best candidate? Then this article is for you.
Basic Steps to Success
In order to get the desired position, you need to take several important steps. Here are a couple of things you need to know to get hired fast.
Make Sure You are Qualified
To have a higher chance of getting hired, take a responsible approach to the job choice. Carefully study the market and all job offers for the desired industry. While searching, it may seem to you that you can achieve success by applying for all active positions. But this is not so. You will have a much better chance if you fully satisfy the requirements of the job. It makes no sense to apply for a managerial position if you have limited experience. Read the text of each vacancy that interests you and pay special attention to required skills. Before sending an application, make sure your skills meet the requirements. Create a list of offers that best suit your qualifications. Even if the list is small, it is much better than sending your resume to every vacancy.
Prepare a Catchy Document
Do you know that recruiters spend about 6 seconds evaluating each candidate? So you need a perfect resume to boost your chances. According to Business 2 Community, 75% of candidates are rejected by Applicant Tracking Software. See the tips below on how to craft a solid resume.
Summary – Begin a document with some information about your professional accomplishments.
Work history – Describe your career history in reverse chronological order for the last 10 years. List only experiences that are related to the desired position. Make sure your writings do not have unemployment gaps for more than 3 months. Use numbers to highlight your qualifications so that the recruiter will evaluate your achievements with interest.
Skills – Maintain a balance of hard and soft talents. It's important to use keywords from job descriptions, especially the skills section.
Education – List all diplomas, certificates, or licenses you have in reverse chronological order. If you have limited experience, focus more on your educational accomplishments.
Business 2 Community also stated that about 76% of candidates were rejected due to unprofessional emails. For example, if you are seeking the role of an industrial engineer or any other respectable position, avoid nicknames and confusing words in your email. It's better to use just your first & last names in the address and write your name down again in the email subject line next to the job title you are applying for.
Improve your chances of getting a job with an awesome cover letter. This is a great opportunity to show that you are the best candidate. A cover letter helps to build an amazing profile and promote your advantages. In your letter, you can provide extra information that was dismissed in the resume. The document should tell more about your experience, soft and hard skills, motivation, and strong sides. An effective way to prepare a strong document is to use an online service.  With the help of a professional builder Get Cover Letter examples, you can make amazing copies and impress any employer.
An internship greatly enhances your competitiveness. It is a good career start for graduates and students. Moreover, employers are happy to hire interns if they have demonstrated talent during the program. Following the first year at the university or in college, feel free to start looking for programs that offer internships. Contact the career-planning office in your education institution and inquire about current offers. There are different types of programs. Namely, semester internships, quarterly, summer, fall, spring, and even holiday or winter internships. Lots of businesses offer traineeship for students. You can also complete a federal internship. It suits everyone who wants to work in government including law school graduates, students obtaining a degree in computer science, finance, medicine, psychology, math, etc. If interested, consider Pathways Programs.
About 80% of the job offers will never be published. So if you are only applying online, you will miss lots of great opportunities. Many job seekers quickly find work through their social contacts. In such cases, companies do not even have time to publish an offer. Your employment strategy should include developing a network. Ask your friends, relatives, former colleagues, or classmates if their companies need new employees. Also, search for new contacts on LinkedIn. This is a reliable online platform that helps people to build a professional network.
Get Ready for an Interview
The average interview lasts from 20 to 40 minutes. That is how much time you have to make a positive impression. So carefully prepare for the meeting with a potential employer to grow your chances of getting a job after an interview. Write answers to the most popular questions in advance and practice them in front of the mirror. Think of unpleasant topics, as well. You may be asked difficult questions in a behavioral or stress interview if employers want to know how you will react in certain situations. If your meeting is going to be held remotely, for example, through a video call, select a bright and quiet place in the house where nothing will distract you. If you are invited to the office, make several copies of your documents to give to the recruiters and managers. Another option to consider is known as open interviews. Its essence lies in the fact that you are applying for a vacancy right before the beginning of an interview and get an answer immediately after the meeting. With this type of interaction, the employer quickly interviews the candidate to find out the key points. Therefore, it is suitable even for students, increasing their chances of getting a job after college.
When you arrive for an interview, everything is important including your intonation, manner of speaking, the way you are dressed, and even how you walk through the door. According to Insider Hub statistics, 55% of candidates were rejected for the way they acted. When communicating with a potential employer, pay attention to what exactly you are saying and be courteous. To give the impression of a true professional, speak about your previous jobs and managers in a good tone. Do not forget to make eye contact, this will show that you are interested in the process. Your clothes should be neat and clean, adhere to a business style. Get fully involved in the conversation and take the initiative. Feel free to ask questions about the company, this will also demonstrate that you are interested in the position. By adhering to these simple rules, you will significantly increase your chances of getting invited to the 2nd interview.
Bill Knaus and Russell Grieger, psychologists and authors of "Fearless Job Hunting: Powerful Psychological Strategies for Getting the Job You Want" insist that a successful candidate must have certain character traits. Therefore, if you want to get a job and effectively advance your career, think in the following direction:
Positive attitude – Even in spite of failures, do not lose faith in your strength. Negative thoughts about yourself will only lower your self-esteem. While the phrase, "it's hard, but I can handle it" will give power.
Identify what slows you down – Do not want to go for an interview because you are afraid of refusal? Fight the fears and thoughts that stop you. Failure is not deadly. Moreover, having gained experience in an interview, you will understand how to show yourself in a more favorable light the next time.
Passionate about your job – You must love your work. This will motivate you to achieve success. Look for a position that arouses passion in you.
Be patient and persistent – Your failures should not stop you. Yes, you will make mistakes, but at the same time, it is valuable experience.
Build a network – Socially active people get more job offers.
Do not confuse confidence and arrogance – When talking about your skills and talents, always give real examples.
Learn from failures – Think about what factors led to the defeat and eliminate them.
Conclusion
As you can see, various factors affect the successful outcome of your candidacy. In order to get approval, set realistic goals, prepare carefully, and don't be afraid to lose. Your defeat is a great experience and an incentive to get the best job.
For more articles, visit OD Blog.