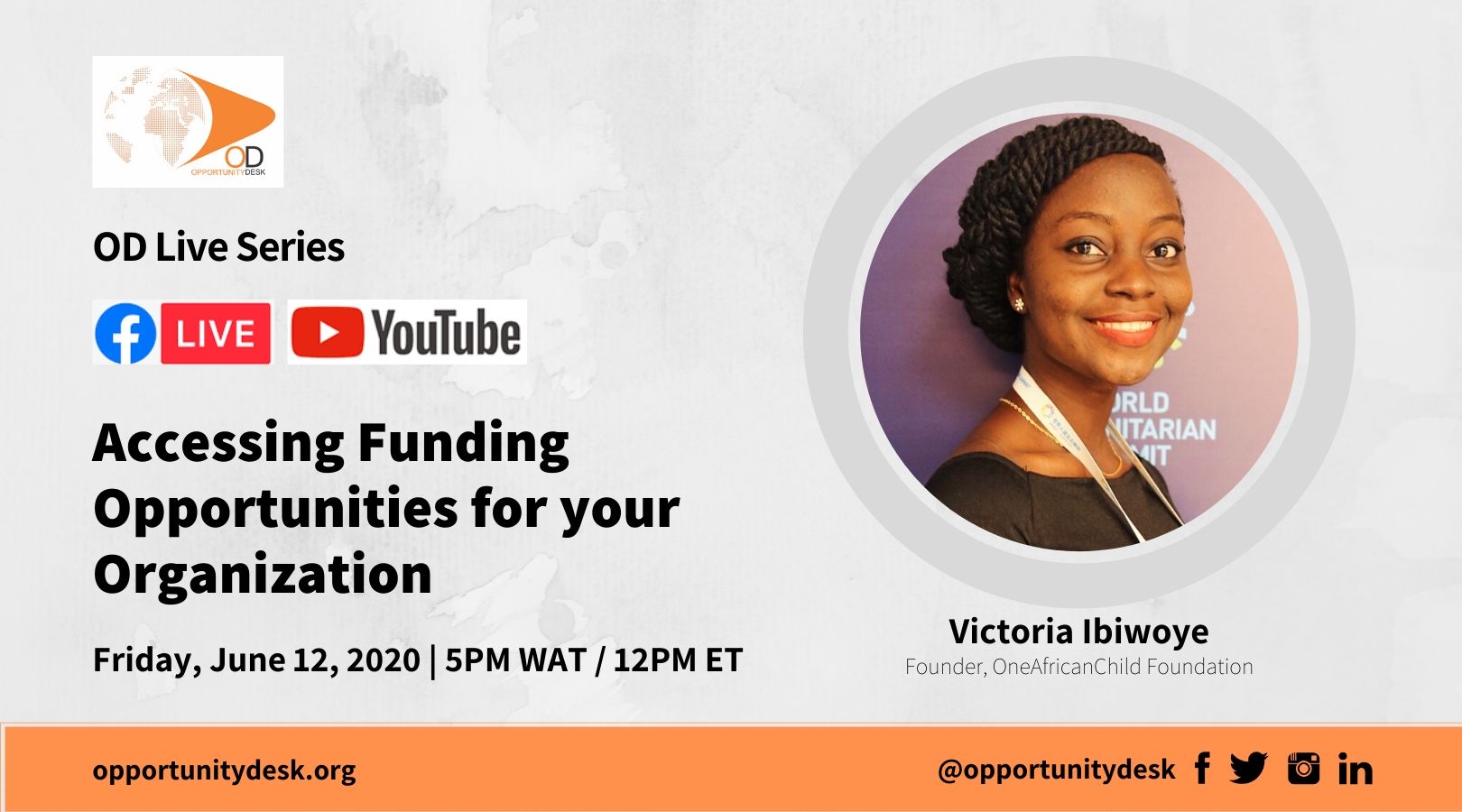 Accessing Funding Opportunities For Your Organization: OD Live with Victoria Ibiwoye – June 12, 2020
OD Live with Victoria Ibiwoye: Accessing Funding Opportunities For Your Organization – June 12, 2020
Providing stability and sustainability for your organization can be difficult, let alone figuring out how to do it. Funding is a critical piece of the puzzle and there are certain steps you must take to prepare and position your organization to secure the funding needed to fulfill its set objectives.
This session will help you navigate the process of accessing grants and funding opportunities while highlighting ways to prepare your organization for success.
The #ODLive series is part of our efforts to empower our users with the right knowledge and tips they need to grow and succeed in their businesses, projects, and applications for global opportunities.
---
About the Speaker: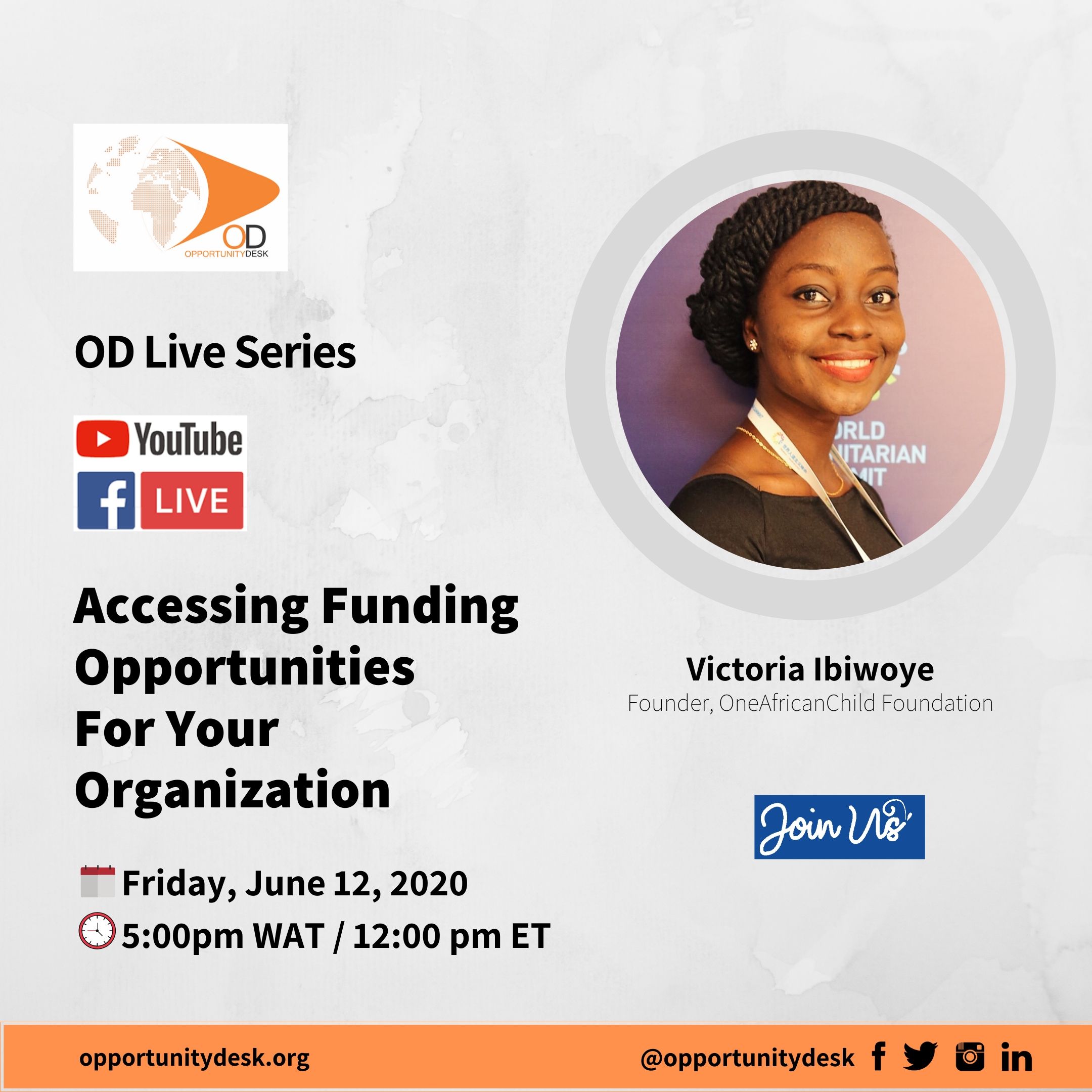 Victoria Ibiwoye is the Founder of OneAfricanChild Foundation, a youth-led NGO addressing the inequality in education through global citizenship education workshops.
Victoria has addressed Presidents and leaders at the United Nations and several high-level consultations, advocating for the right to education, particularly for the most marginalised. She is the current Youth Representative to the SDG-Education 2030 Steering Committee and previously served as an ambassador of the Global Education Monitoring report on Accountability in Education. Victoria is also a professional facilitator and has worked with institutions like the United States Institute of Peace, Equitas International, and UNESCO.
In 2017 and 2018, Victoria was named as one of 100 Most Influential Young Africans by the African Youth Awards. She is a 2019 Mandela Washington Fellow and a recipient of the Princess Diana Legacy Awards. 
---
Event Details
Topic: Accessing Funding Opportunities for your Organization
Speaker: Victoria Ibiwoye
Date: Friday, 12th June 2020
Time: 5:00pm WAT / 12:00pm ET / 4:00pm GMT
How to Join the Livestream
No registration required, just click the link below and show up!
Join via Opportunity Desk's Facebook Livestream or YouTube Channel.
---
About Opportunity Desk
Established in 2012, Opportunity Desk (OD) is the largest digital media platform that bridges the gap to education by sharing information on relevant learning and growth opportunities for youth around the world. These opportunities help to facilitate young people's efforts in exchanging ideas and preparing themselves for the future.
Follow OD to stay up to date: