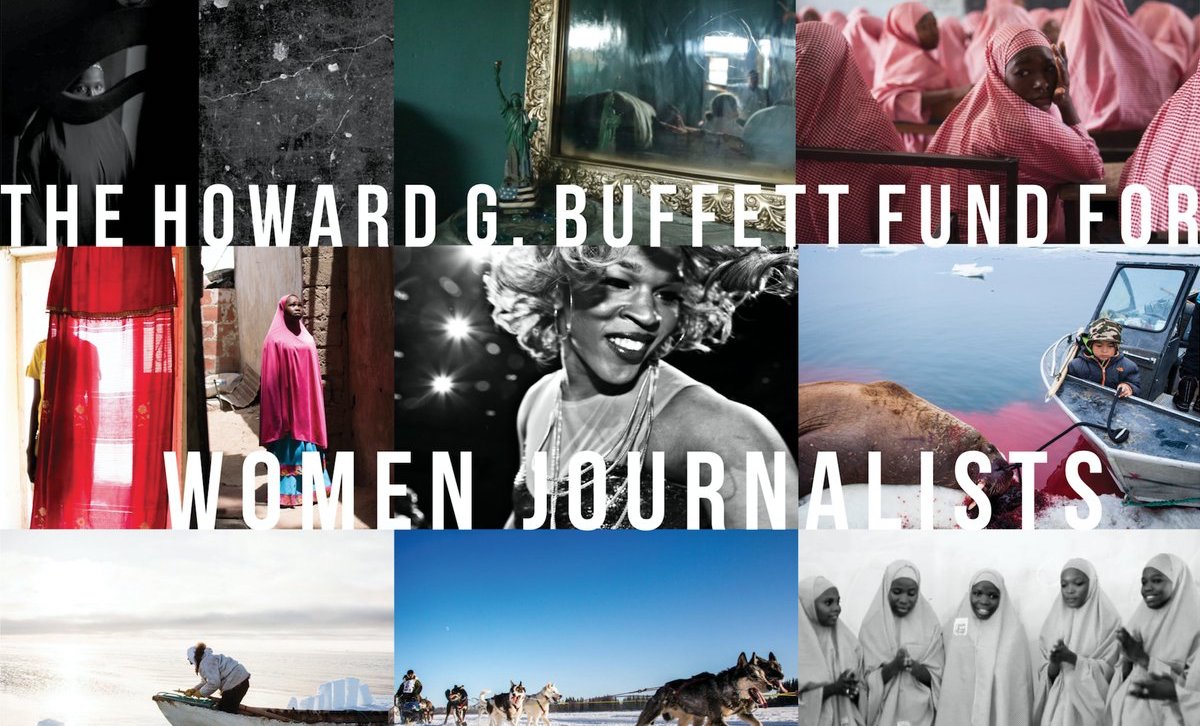 IWMF Howard G. Buffett Fund for Women Journalists 2020
Deadline: Rolling Basis
Applications are open for the IWMF Howard G. Buffett Fund for Women Journalists 2020. Promoting the work and advancing the role of women in the news media across the globe is critical to transparency and a diversity of voices. The Howard G. Buffett Fund for Women Journalists, the first funding initiative of its kind, enables the IWMF to dramatically expand its support of women journalists.
Established with a $4 million gift from the Howard G. Buffett Foundation, the Fund will support projects including educational opportunities, investigative reporting and media development initiatives. Starting from January 2020, the Fund for Women Journalists will accept applications on a rolling basis.
Benefits
The fund was designed to help women journalists by providing grantees support to:
Expose under-reported but critical global issues.
Undertake ambitious projects that challenge traditional media narratives.
Develop field-based expertise and strengthen careers.
Pursue training and leadership opportunities.
Launch entrepreneurial news projects or acquire the skill to do so.
Eligibility
Woman-identifying journalists from anywhere in the world are eligible to apply. The IWMF believes that gender does not conform to one notion. They are inclusive of all journalists who identify as women, which includes trans women, and non-binary people.
Professional journalism must be the applicant's primary profession.
Applicants must have three or more years of professional journalism experience. 
Teams of journalists may apply, however the submission must be from a woman journalist and her team must include at least 50% women.
NOTE
Due to the COVID-19 pandemic, the Fund for Women Journalists program will no longer support projects or professional development opportunities with any travel component. They will focus on supporting reporting projects and professional development opportunities within the following parameters, until further notice:
Expose under-reported local issues with critical global angles
Undertake collaborative, ambitious reporting projects
Pursue virtual skills training, develop expertise, and strengthen careers
Application
All answers to application questions and supporting documents must be in English. Due to the high volume of applications, IWMF cannot answer questions by phone. Please review the application guide and frequently asked questions prior to beginning this application.
For more information, visit IWMF Howard G. Buffett Fund.