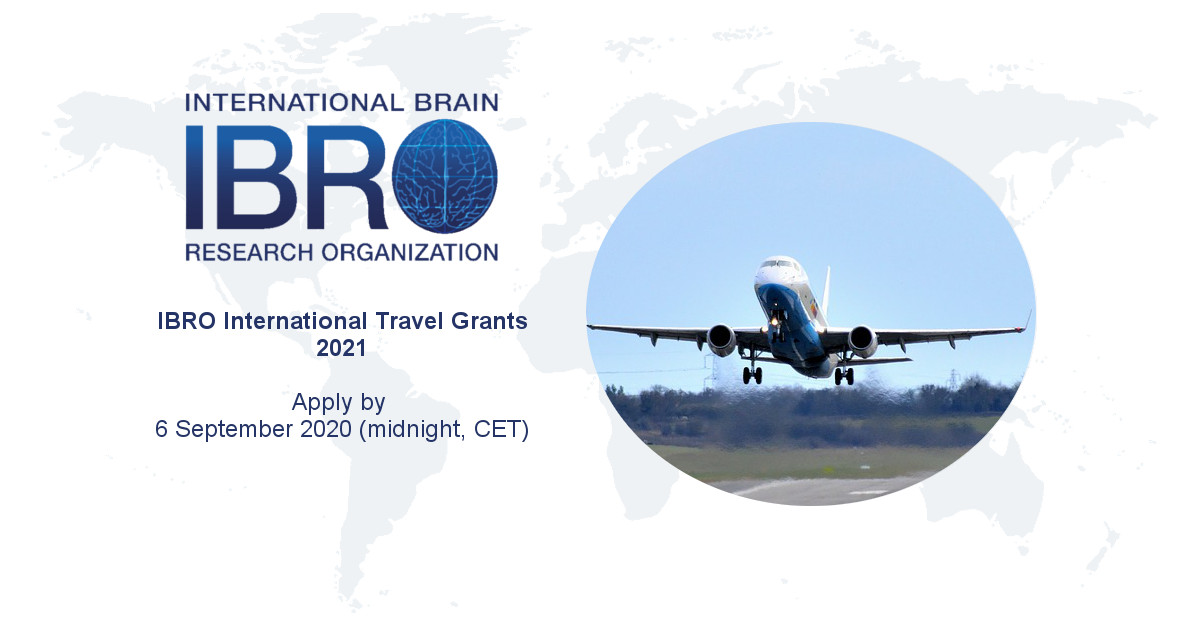 IBRO International Travel Grant Program 2021 for Neuroscientists (up to €1,800 Euros)
Deadline: September 6, 2020
Applications are open for the IBRO International Travel Grant Program 2021. The IBRO International Travel Grant aims to foster neuroscience research, especially in less well-funded countries, by providing support to high-quality neuroscientists from diverse geographic and scientific areas (US/Canada Region excluded) who wish to participate at international neuroscience meetings taking place between January – June 2021.
IBRO is the global federation of neuroscience organizations established in 1961 that aims to promote and support neuroscience around the world through training, teaching, research, outreach and engagement activities, and the publication of their two journals, Neuroscience and IBRO Reports. More than 90 international, regional and national scientific organizations constitute IBRO's Governing Council which, together with the IBRO Executive Committee and five Regional Committees, address the needs and advance the work of individual scientists and research communities everywhere.
Grant
Grant amount is up to €1,800 Euros.
Eligibility
Open to all applicants, except residents of the USA and Canada.
Successful applicants are not allowed to change their selected conference of meeting once selected.
Multiple applications from a single laboratory are discouraged.
Priority is given to those who have not obtained funding from this program within the past three years.
Application
At least one letter of reference is required in order to be considered for this grant. Two is ideal.
For more information, visit IBRO International Travel Grant.