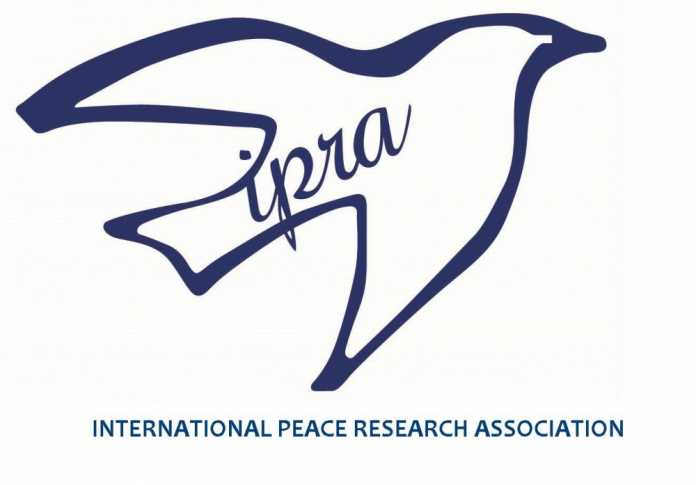 IPRA Foundation Peace Research Grants 2020 (up to $5,000)
Deadline: August 31, 2020
Applications for the IPRA Foundation Peace Research Grants 2020 are now open. The IPRA Foundation Peace Research Grants are small grants intended to assist scholars in undertaking small research projects.
Ever since the Peace Research Grants Fund was created in 2002, the IPRA Foundation has awarded grants to help fund peace research projects in places as diverse as Argentina, Bosnia, inner city communities in the United States, the Middle East, the Philippines, the Punjab, and Uganda. The original "Small Peace Research Grants Program" was replaced by the current IPRA Foundation Peace Research Grants Program in 2013 with larger grants available of up to $5,000.
Eligibility
Open to researchers from around the world;
Only one grant will be awarded to any applicant from the Peace Research Grant Program. If you have previously received a grant, please do not apply for another.
You are expected to demonstrate how your project supports nonviolent strategies in peace and conflict studies. They are especially interested in projects that investigate how the conditions of peace can be advanced and/or the causes of war and other forms of violence be addressed, including their effects on people and society.
You are expected to identify your strategy for disseminating the results of the project to a broad audience and key stakeholders. Beyond academic journals, they recognize the value of cultural art forms, mainstream publications, films, TED talks, etc.
The Project Proposal must include all of the following 9 components:
The explanation of the problem or research question investigated by the project
The objectives of the project
A detailed research strategy
A timeline for completion of the project (including projected Project End Date)
A budget
A brief, relevant bibliography
Full contact information (including phone, postal and email address) for three references
Must address how the project furthers the goals and mission of IPRAF
A dissemination plan that that explains how you will share your research and how your research could lead to action that will promote peace
The Project Proposal must be formatted as follows:
Length: Maximum length of document must be 6 single-spaced pages (not including the bibliography).
Margins: 1 inch margins all around
Font: Calibri Font size 11
Application
The following materials are required for application:
Your Curriculum Vitae
Your Project Proposal, which conforms to the Project Proposal Guidelines
A Letter of Support from an official of an organization with which you have been associated, on that organization's letterhead.
To apply for a Peace Research Grant, fill out the application form and email it and your CV and Project Proposal together at one time to the Grant Administrator via [email protected] Authors of the Letter should submit that letter by email directly to [email protected]
For more information, visit IPRA Foundation.