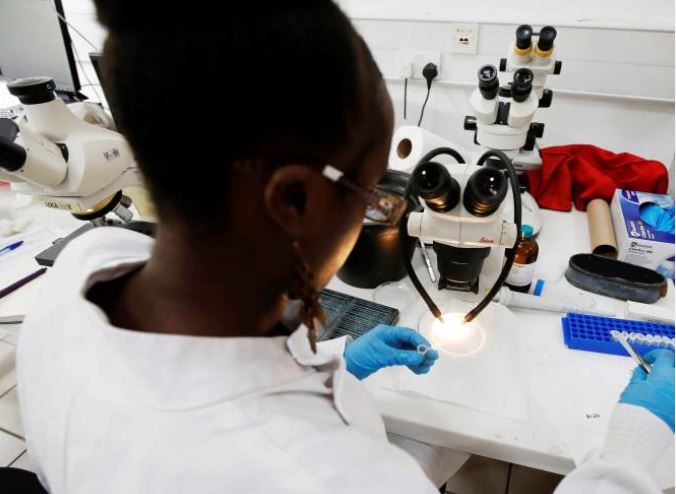 Thomson Reuters Foundation Reporting Malaria in Africa Course 2020 (Fully-funded)
Deadline: August 26, 2020
Applications are open for the Thomson Reuters Foundation Reporting Malaria in Africa Course 2020. Thomson Reuters Foundation is delighted to offer African journalists, who are motivated to report on malaria, the opportunity to take part in a new remote training initiative, Reporting on Malaria in Africa. This remote course will begin on Monday, September 7 and end on Friday, September 25.
Working with journalists across sub-Saharan Africa, this initiative seeks to:
Deepen participants' knowledge of malaria and public health more broadly.
Strengthen journalistic standards and enhance evidence-based reporting skills to help African journalists cover the topic in an accurate and balanced way.
Provide intensive technical training and unique insights to participants in how to enhance reporting skills in this field.
The cohort will meet at least twice a week for a live two-hour virtual session with trainers and/or expert speakers to ask questions, share ideas, learn new skills and practice them. All live sessions will be supplemented with extra material. Post-session discussions and feedback on an exclusive forum will extend the learning process.

Journalists who take part must commit to all elements of the scheme, signing an agreement to this effect. These elements include:
Remote training on malaria reporting over three-week period. Approximately 6- to 8-hour time commitment on average per week.
For selected participants, following the end of the remote course:

The production of stories on malaria
An editorial support scheme that will help produce these stories
Benefits
Participants of this course will:
Receive training on ethical reporting and standards in health reporting, working with sources, how to search for trusted information and identify fake news, story pitching;
Deepen their knowledge of malaria and public health more broadly, covering the current challenges that are hindering progress in the fight against malaria as well as the new and innovative approaches of reducing malaria incidence and their associated challenges and criticisms;
Be exposed to expert speakers;
Gain access to story ideas and editorial advice and will be invited to share your own expertise with other participants;
Propose one or more malaria story ideas that you wish to work on – if you are selected, they will provide experienced journalists to help you pursue your malaria stories right up to publication/broadcast. Selected participants will receive modest funding to help them realise their malaria stories.
Eligibility
Open to
African journalists, based in sub-Saharan Africa, working as staff journalists or regular contributors to English-language media organisations in their respective countries; 
Journalists working for a news organisation will need consent from their editor to take part. Freelancers should provide evidence that one or more media organisations will be willing to take their work.
Journalists able to commit to the full length of the 3-week course and to spending significant time working on malaria stories in the weeks following the end of the course;
Journalists with at least three years of professional experience;
It is an advantage if you have health reporting experience, but if you have a strong motivation to learn about malaria and health and report on these issues then we will consider your application;
Journalists working in any medium or multiple media are welcome to apply (print, online, radio or television);
Journalists applying must have fluent English (reading, writing, speaking, listening);
Journalists applying must have access to a minimum internet speed of 1 MB/second.
Application
Applicants are required to submit the following:
2 relevant work samples in English. TV/Radio journalists can send in their scripts and a brief summary. 

If relevant work samples are in local language, please provide an English translation (if work sample is online, please share link so that the web page can be translated).

A letter from your editor consenting to your participation in the 3-week course and confirming that they will publish any story produced as part of the editorial support scheme should you be selected.

For example, the letter should say "I confirm that we will publish any story that may be produced as part of the programme".
If the letter from your editor does not explicitly state this, your application will not be considered.
For more information, visit Thomson Reuters Foundation.