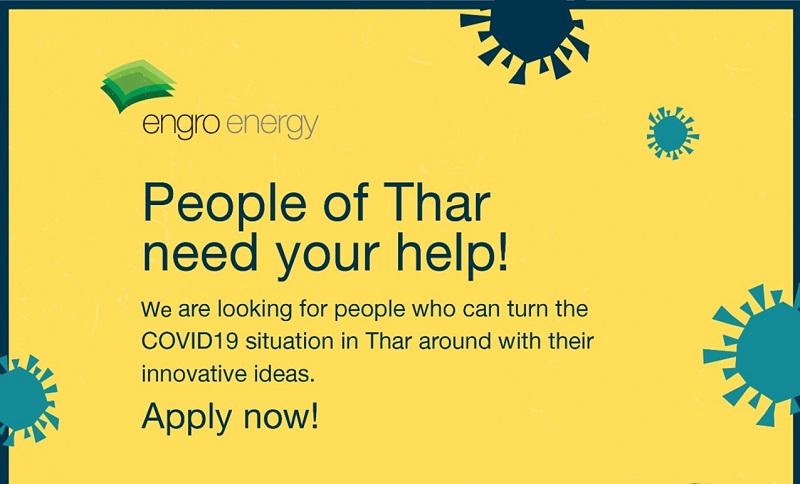 Engro's Call 4 Ideas: Innovative Solutions to Address COVID-19 Crises in Tharparka
Deadline: September 15, 2020
Calling innovators to help flatten the curve in Tharparkar with preventive solutions. Submit your innovative solution to address COVID-19 Crises in Tharparka. Engro believes in the power of bringing people together to tackle critical social issues. As the COVID-19 crisis unfolds, vulnerable communities are in urgent need of support.
They want applicants to unlock untapped potential into meaningful and concrete efforts to implement solutions in Tharparkar that truly address the pressing problems due to COVID-19. The goal is for teams to design and build local solutions to these now global problems caused by COVID-19 outbreak which can be implemented right away in Tharparkar.
Areas of focus to achieve the SDGs include:
Good Health and Well-Being
Quality Education
Gender Equality
Clean Water and Sanitation
Reduced Inequality
Sustainable Cities and Communities
Benefits
The winning person/team will receive recognition and the "Best Innovative Idea" Award.
If your idea is selected, you will get an opportunity to be part of the implementation process.
Eligibility
Open to Pakistanis only;
Applicants should be between the ages of 18 to 45;
Application can be from an individual or a team of maximum 5 people;
Passionate about bringing a positive change in Tharparkar.
Application
Fill in the application form and give details of the idea. If shortlisted, you will get an opportunity to present your ideas. 
For more information, visit Engro.