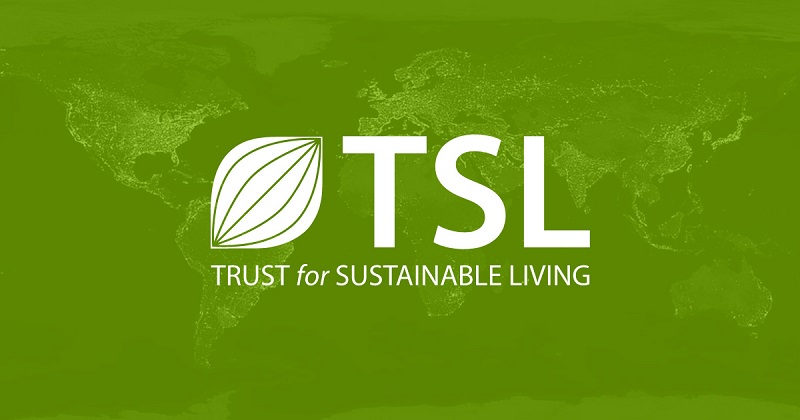 Trust for Sustainable Living Essay Competition 2021 for Students worldwide (Win a trip to a TSL Summit)
Deadline: December 23, 2020
Applications are open for the Trust for Sustainable Living Essay Competition 2021. The competition invites school children around the world to share their ideas to help protect the Earth's precious biological diversity.
As we reach the end of the UN Decade on Biodiversity (2011-2020), despite encouraging actions being taken worldwide and some success stories, we have failed to meet many of the Aichi Biodiversity Targets set out by governments in the Strategic Plan for Biodiversity 2011-2020 in Nagoya, Japan in October 2010.
We are still placing huge pressure on biodiversity and seeing continued global biodiversity loss as a result. In a period many scientists are calling the sixth mass extinction, they invite students to share their ideas on what can be done to turn this around, conserve and increase biodiversity and achieve the UN's 2050 vision of Living in Harmony with Nature.
The theme of the competition is Protecting Diversity. Students are invited to answer the question: How can we protect biological diversity and stop the sixth mass extinction?
Prizes
One overall Grand Prize trophy winner will receive a free international trip to a TSL Summit, including £500 spending money.
The Top 10 essay medallists will receive eco-friendly e-medals with redeemable gift tokens included.
All participating Teacher Champions, Essay Finalists & Honourable Mentions, and International Debate participants, will receive personalised e-certificates.
Eligibility
Open to primary and secondary school students, supported by Teacher Champions, parents and schools.
Each student is invited to submit one essay in English.
The essay length varies by age as follows:

Primary students (ages 7-11): 400 words

Secondary students (ages 11-17): 600 words
Judging and Rules
The essays are judged for originality and creativity in all formats – and the potential to contribute to constructive national or international debate.
Unique and well-argued perspectives score highly.
Students are strongly discouraged from copying and pasting non-original material. The same snippets of text tend to reappear again and again from common sources such as Wikipedia, and thus become very obvious to our essay readers!
Each child's age is taken into account when judging, so that younger children are not at an unfair disadvantage when compared with older children.
An international panel of sustainability experts and educationalists will select the winning entries in each category.
Application
Teacher Champions represent their school and submit all the children's essays. Children can participate in one of two categories – Primary Schools (ages 7-11) or Secondary Schools (ages 11-17).
Click here to register as a Teacher Champion
For more information, visit TSL Essay Competition.