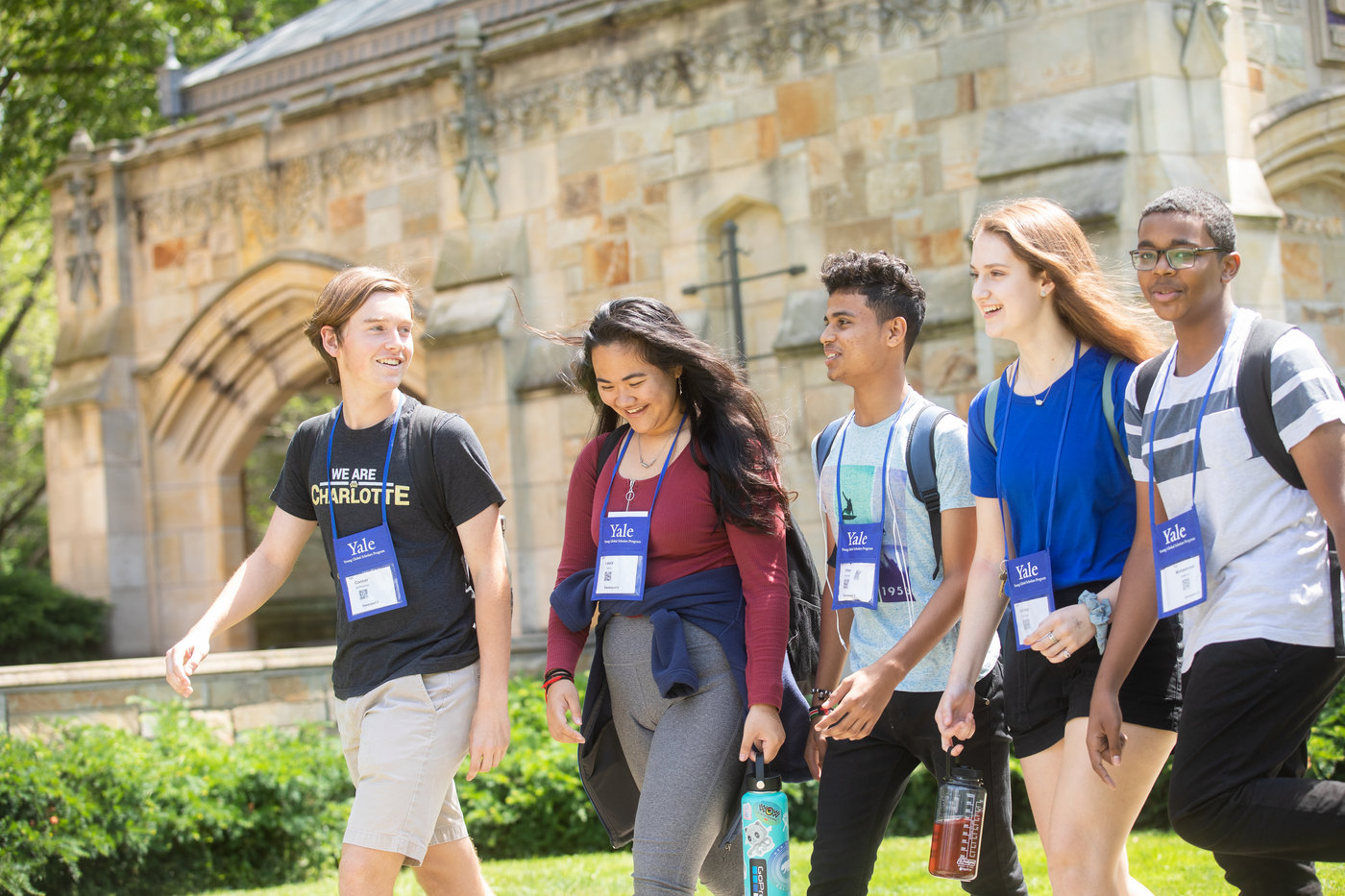 Apply for Yale Young Global Scholars Program 2021 (Scholarships Available)
Deadline: November 10, 2020
Applications are open for the Yale Young Global Scholars Program 2021. Yale Young Global Scholars (YYGS) is one of the most globally diverse, two-week academic summer programs in the world. The program serves 2,400 students from over 130 countries and all 50 U.S. states, and we distribute over $3 Million USD in need-based financial aid to domestic and international students. 
Yale Young Global Scholars is an unparalleled academic and leadership program at Yale University, founded on the tenets of liberal arts, renowned for its diverse and inclusive community, and committed to increasing education access. YYGS empowers the next generation of leaders by building a global community and designing interdisciplinary programs that foster intellectual curiosity, deepen understanding and inspire creative action across all borders.
Session Offerings:
Innovations in Science & Technology (IST)
Literature, Philosophy & Culture (LPC)
Politics, Law, & Economics (PLE)
Solving Global Challenges (SGC)
Scholarships
YYGS is proud to be one of the only pre-college programs in the world that provides scholarships in the form of need-based financial aid equally to both domestic and international students.
Thanks to generous donors, YYGS is able to offer a limited number of Scholarships, which are Need-Based Financial Aid packages that cover full-tuition ($6,500 USD) and travel costs.
In order to be considered for one of these scholarships (below), you MUST have completed the entire online YYGS Application, including the Need-Based Financial Aid portion, by January 12, 2021.
Eligibility
Age Be at least 16 years old by July 19, 2021 (first day of Session III).
English Fluency: Be able to participate in a rigorous academic curriculum conducted in English.
Grade Level: Be a current high school sophomore or junior (or international equivalent).
Graduation Date: Be graduating in May/June 2022 or 2023 from the Northern Hemisphere, or in Nov./Dec. 2021 or 2022 from the Southern Hemisphere.
YYGS Participation: Be a first-time participant in YYGS. If you have participated in any YYGS session during a previous summer (e.g., 2020, 2019), then you are not eligible to participate during YYGS 2021.
Please note: If you previously applied to YYGS but were not offered admission or were unable attend AND you meet the eligibility criteria noted above, then you are encouraged to re-apply for YYGS 2021.
YYGS accepts applications from ALL countries, and offers the opportunity for students to apply for need-based financial aid to students from ALL countries.
Requirements
All students must submit the following application components:
Activities list
One 500-word essay and one 200-word response
Two "fast take" responses (280 characters each)
Official school transcript
Two Recommenders (who will complete YYGS Recommendation Forms* ONLY)
Application fee** ($60 for Early Action, $75 for Regular Decision)
You must click the Finalize & Pay button on the "Review" page for your application to be considered.
OPTIONAL: English fluency test scores (TOEFL or DuoLingo)***
OPTIONAL: Need-based financial aid****
Deadline:
Early Action: November 10, 2020
Regular Decision: January 12, 2021
How to Apply
Step 1 – Review the YYGS eligibility criteria.
Step 2 – Review the YYGS application required components.
Step 3 – Review a PDF of a sample blank application, and start preparing to answer as many application questions as possible.
Step 4 – You will need to submit contact information for a parent/guardian, teacher, and/or official at your school. Reach out to them as soon as possible to review the PDF of a sample blank application with you, and be sure to collect the information you need.
For more information, visit Yale Young Global Scholars.