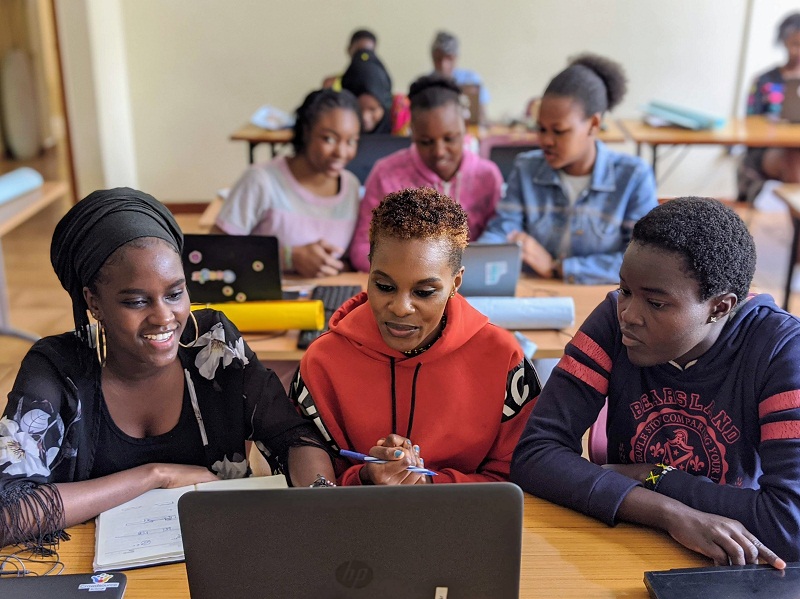 AkiraChix CodeHive Program 2021 for Young Women in Kenya, Rwanda and Uganda
Deadline: November 15, 2020
Applications are open for the AkiraChix CodeHive Program 2021. CodeHive is a one-year fully subsidized residential hands-on technical training program. It provides education and economic opportunity to young women between 18 and 24 years from socio-economically disadvantaged backgrounds who have completed high school education, unable to further their education due to financial constraints.
In 2021 they intend to recruit 70 highly motivated young women from across Kenya, Rwanda and Uganda's underserved communities. And offer market-ready technology training, entrepreneurship, life-skills and leadership training. The students in the codeHive program also receive mentorship from East Africa's leading names in technology and business and go on one-month work experience. They also get to attend and network at East Africa's leading technology conferences and workshops.
As part of the program, they also push their students to not only learn but innovate. As part of graduation, students are all required to produce market-ready prototype solutions. They also support their students to find a work placement and for those entrepreneurial in heart, they also offer them 6-month incubation space on campus to set up their enterprise.
Financial Aid
All young women admitted to the codeHive program receive full financial assistance of US $4,000 per student. This cost covers:
One year tuition-free, accommodation, extracurricular activities, meals, transportation, and personal amenities;
Access to healthcare during emergencies;
Access to technology hubs and maker spaces in Nairobi for tech events and prototyping respectively;
Access to a selected pool of mentors for guidance on careers and personal growth;
Access to conditional 6-month incubation after the one-year codeHive program. This is to support graduates to find and secure employment, receive business mentorship and incubation for early-stage startups.
Eligibility
To be eligible applicants must
Completed High School no later than 2019;
A High School certificate as proof of graduation from an institution recognized in your respective country by the Ministry of Education;
Be a young woman aged between 18 and 24 years in January 2021;
Fluent in English both written and spoken;
Be a resident of Kenya, Rwanda or Uganda;
Have a passport or National ID of your respective country of origin;
Interested in technology or its use in bringing change to communities;
Available full time from January 16, to December 1, 2021 and willing to live on the AkiraChix campus throughout the program;
Be a changemaker and committed to service in your community;
Demonstrate leadership i.e. be able to demonstrate your involvement in leadership activities in your community i.e. at school, church/mosque/temple etc.
Application
The application process requires you to complete a form online which you can do through your smartphone or computer with a stable internet connection. AkiraChix has also partnered with organizations across the Kenya, Rwanda and Uganda to offer support to you, if you have limited access to a computer or internet.
Each Test Centre will have an AkiraChix certified stamp.
You will have a computer or laptop with internet connection, at your disposal to complete the online application process.
The application process will take two hours.
You will be required to carry your original National ID, Birth certificate and High School result slip and recommendation letter to the Centre, to be scanned as part of your application.
For more information, see FAQs and visit AkiraChix CodeHive.