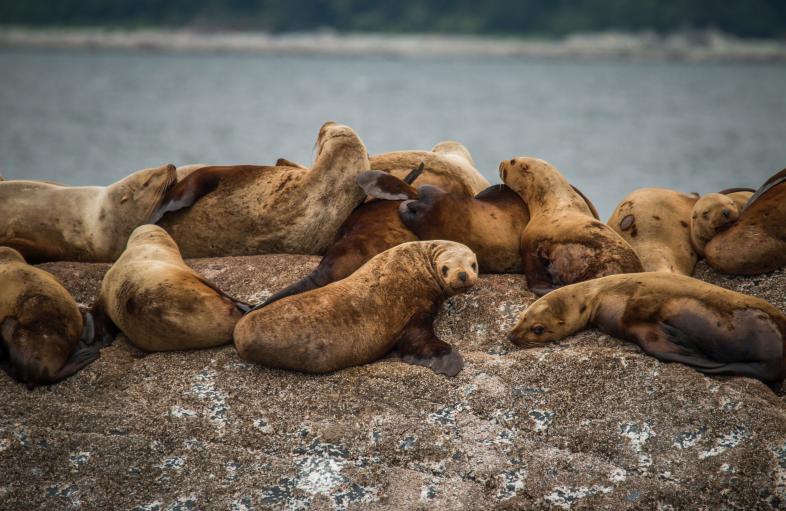 Earth Journalism Network Biodiversity Story Grants 2020 (up to $2,000)
Deadline: December 18, 2020
Applications are open for the Earth Journalism Network Biodiversity Story Grants 2020. EJN is offering reporting grants to support the production of in-depth stories that highlight previously untold threats to global biodiversity or explore new conservation-based solutions.
Overview
The Earth is home to millions of species whose interactions keep our ecosystems and our planet in balance. This biodiversity provides us with the basic necessities of life – clean air, water and food, as well as a wide variety of other goods and services that enable us to thrive.
Despite the important roles that these species play in our daily lives, human activity poses the gravest threat to biodiversity at local to global scales. Forests are being cleared to make room for agricultural production, oceans are overfished and wildlife is in decline due to poaching and lost habitat. The COVID-19 pandemic has exacerbated many of these issues – funding for critical conservation and ecotourism projects has been redirected or lost, economic growth has been prioritized over protecting wild spaces, and media coverage of the outbreak has dwarfed reporting on conservation.
Some experts estimate that the rapid species loss seen today is 1,000 to 10,000 times higher than the natural extinction rate, or what would occur in the absence of human intervention. As habitats shrink and species disappear, so do the many important benefits that they provide us, from providing natural regulation of infectious diseases and being an important source of pharmaceuticals, to reducing the impact of natural disasters such as floods.
EJN is looking to capture the importance of these losses by commissioning a series of stories that investigate new threats to species diversity around the world, as well as innovative, potentially-scalable conservation solutions.
Grants
They expect to award between 6-10 grants ranging from $1,000 to $2,000, depending on the proposal and needs.
Eligibility
Open to journalists (online, print, television, radio) and other expert media practitioners with experience in investigative reporting and covering environmental issues.
They encourage applications from freelancers and staff from all types of media organisations – international, national, local and community-based.
They are seeking to support both early-career and senior journalists with many years of reporting experience. They'll accept both individual and group applications, but for the latter they ask that the application is made in the name of one lead applicant who will receive the grant on the group's behalf, if awarded.
For the purposes of this grant call, they are only accepting applications for stories focused on the countries listed here, though journalists from any country can apply. They will also consider applications for stories about Russia, or by Russian journalists.
Story Themes
They welcome all story ideas, but special consideration will be given to applicants looking to conduct investigative or enterprise reporting on biodiversity or conservation topics. For this round, they are particularly interested in reading proposals that will examine intersections between the COVID-19 pandemic and biodiversity conservation.
As they are looking to bring global awareness to new threats or solutions, proposals that focus on topics or stories that have not been widely covered are preferred. Issues that have already received a lot of media coverage or don't provide unique angles are less likely to be selected.
Judging Criteria
Applicants should consider the following points when devising their story proposals.
Relevance: Does the proposal meet the criteria and objectives of the call? Why does this story matter and to whom? Is the main idea, context and overall value to the target audience clearly defined?
Angle: If the story has been covered by mainstream media, does your proposal bring new insights into the topic or offer a fresh angle?
Impact: Does the proposal have a compelling narrative or investigative element that will inform and engage, draw attention, trigger debate and urge action?
Innovative storytelling: The use of creative approaches, multimedia and data visualisation will be considered a plus.
Application
Applications should provide a detailed budget with justification for the amount requested. Download the budget template.
For more information, visit Earth Journalism Network.