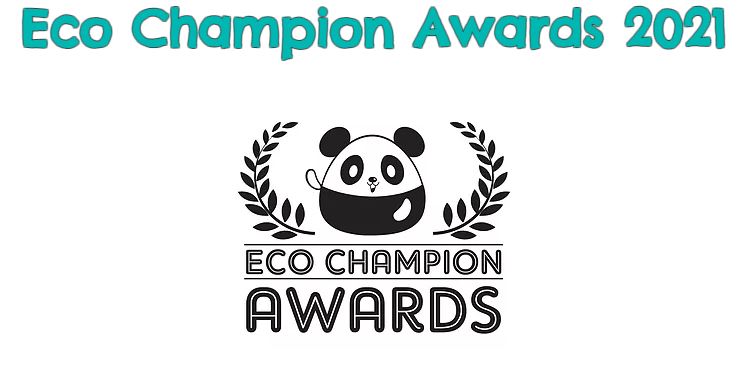 Eco Champion Awards 2021 for Young Local Environmentalists in Malaysia (up to RM 3,000)
Deadline: January 10, 2021
Nominations are open for the Eco Champion Awards 2021. The Eco Champion Awards (ECA) is an annual celebration to award young local environmentalists. Organised by the Education for Sustainable Development program, they recognise individuals who positively contribute to sustainable living and encourage communities and even local councils to support their green initiatives.
Since 2017 they have given recognition to individuals who go the extra mile for the environment in various ways. Their stories are inspirational – from young students who started the school's organic vegetable patch to those who championed waste management issues in their community. Together, they have created a massive impact on sustainability and well-being within their communities and beyond.
This year, the ECA is embarking on this journey with WWF-Malaysia's corporate partner, H&M and the Freshwater team of WWF-Malaysia. With a focus on safeguarding freshwater resources by reducing waste footprint, they are seeking nominees with strong passion to initiate, drive and be involved significantly in efforts towards river conservation and solid waste management at river basins.
Awards
Six best proposals will receive up to RM 3,000 each to run the projects.
Eligibility
Open to individuals under the Eco-Schools and FEC Eco Campus programs. However, if you are not part of the program, please mention your school/tertiary institution.
You may apply for an individual, pair or a group of a maximum of four people (the principal applicant must be between 16-35 years old) category. Self-nomination is allowed too. Please inform the nominees beforehand if you are nominating others for the project.
Full name and contact details are needed for the nomination to be valid. WWF-Malaysia undertakes to comply with the Personal Data (Privacy) Ordinance requirements to ensure that personal data is kept accurate and secure.
The proposed projects must highlight the aspects of river conservation and/or the reduction of solid waste.
The project must include at least one or a combination of the following elements: education and awareness, community engagement and outreach, or capacity building.
WWF-Malaysia will immediately disqualify any proposed projects/ideas which contain illegal, political, violent, racist, sexist, controversial, or obscene content.
River cleanup projects must be within the three (3) main river basins in Klang Valley, which are Langat River Basin, Klang River Basin, Selangor River Basin and their tributaries. However, other types of activities outside of Klang Valley will be considered on a case-by-case basis.
The proposed activities may include but are not limited to river clean ups. Any conservation efforts related to river conservation and solid waste management are welcomed, be it indoor or outdoor activities.
Proposed ideas and contents must be original and developed by the applicants. However, the proposed project must not necessarily be new. You may also propose existing projects with NGOs or conservation efforts by communities to fit the criteria.
Each project proposal must target the involvement of at least 20 participants to a maximum of 100 participants. It is encouraged that participation should be balanced in terms of gender and age groups.
Nomination
There are a total of 5 Phases in the Eco Champion Awards. Those are :​
Phase 1: Nomination/Application for the Eco Champions Awards and submission of proposal – December 15, 2020 to January 10, 2021
Phase 2: Project Proposal video pitch – January – February 2021
Phase 3: Voting period and evaluation of proposal (Note: Voting will only amount to 30% of the total marks) – February 2021
Phase 4: Announcement of Eco Champion Award 2021 recipients – March 2021
Phase 5: Project duration – March 31 to June 10, 2021 (10 weeks)
For more information, visit Eco Champion Awards.