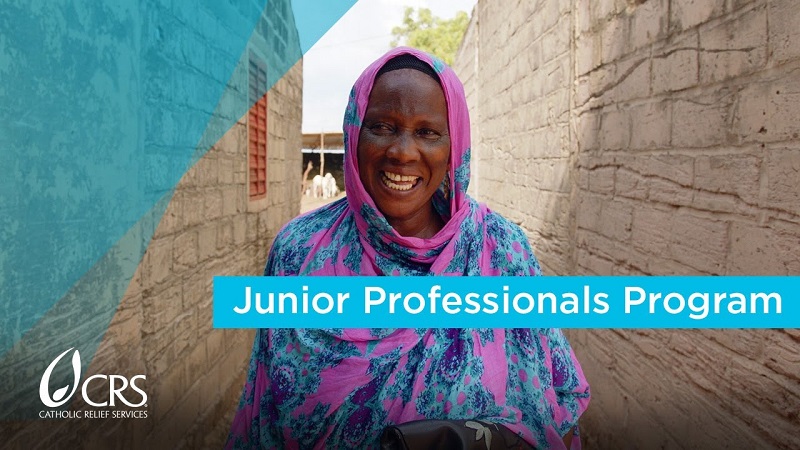 Catholic Relief Services Junior Professional Program 2021 for West African Women
Deadline: March 31, 2021
Applications are open for the Catholic Relief Services Junior Professional Program 2021 for West African Women. The Junior Professionals Program is an opportunity for qualified, professional women in West Africa to transform their passion for international relief and development work into a career with Catholic Relief Services.
Over a 12-month period, each Junior Professional will build core skills while working alongside experienced staff and supporting critical programs. Junior Professionals will benefit from strong mentoring and regional networking as they prepare for positions of greater responsibility with CRS.
The program offers:
Learning & Professional Development
Practical training: Through hands-on experience and extensive training, Junior Professionals will grow and develop their skills in project design; program management; monitoring, evaluation, accountability and learning; partnership building; and operations.
Mentorship: Each Junior Professional will be paired with a mentor who will be actively involved in providing guidance, feedback and career coaching.
Customized professional experience: In addition to the core training, Junior Professionals will build their skills in a specific area related to their professional development goals, and strategically position themselves for onward positions with CRS. 
Regional networking: All Junior Professionals will be part of the regional community of practice that will share successes, challenges, and lessons learned from their work.
Meaningful Work
Working together, CRS and the Junior Professionals will make great strides to end poverty and promote peace and self-reliance in West Africa. Junior Professionals will contribute to strategic and sustainable development projects in sectors like health, agriculture, education, emergency response, and peacebuilding. Junior Professionals will help strengthen local governments' and organizations' ability to address the challenges in their communities and countries while advancing their learning objectives. This includes:
Participating in project design
Supporting real-time project assessments and data collection
Developing and implementing monitoring and accountability frameworks
Writing reports and proposals
Organizing learning events
Supporting operations (Human Resources, Finance, Supply Chain)
Eligibility
Applicants should have a graduate degree in related field (e.g. Economic Development, Agriculture, Health, Business, Administration, Finance, Human Resources, Supply Chain);
Graduated within 18 months of October 2021;
Six months of relevant work experience (e.g. internship, practicum, volunteer or paid work);
Excellent speaking and writing skills in the official business language of the country (French or English);
Citizen of a participating country;
Excels in collaborative multicultural environment;
Willingness to travel (up to 10-15% of the time).
Preferred Qualifications:
Strong analytical, problem-solving and research skills
Agile, proactive, resourceful, and results-oriented
Strong presentation and facilitation skills
Participating Countires
The Junior Professionals Program is currently available in Senegal, Liberia, Gambia, Guinea, Ghana, Burkina Faso, Niger, Mali and Sierra Leone.
Application
Follow the link to access the online application for your country:
For more information, visit Catholic Relief Services.