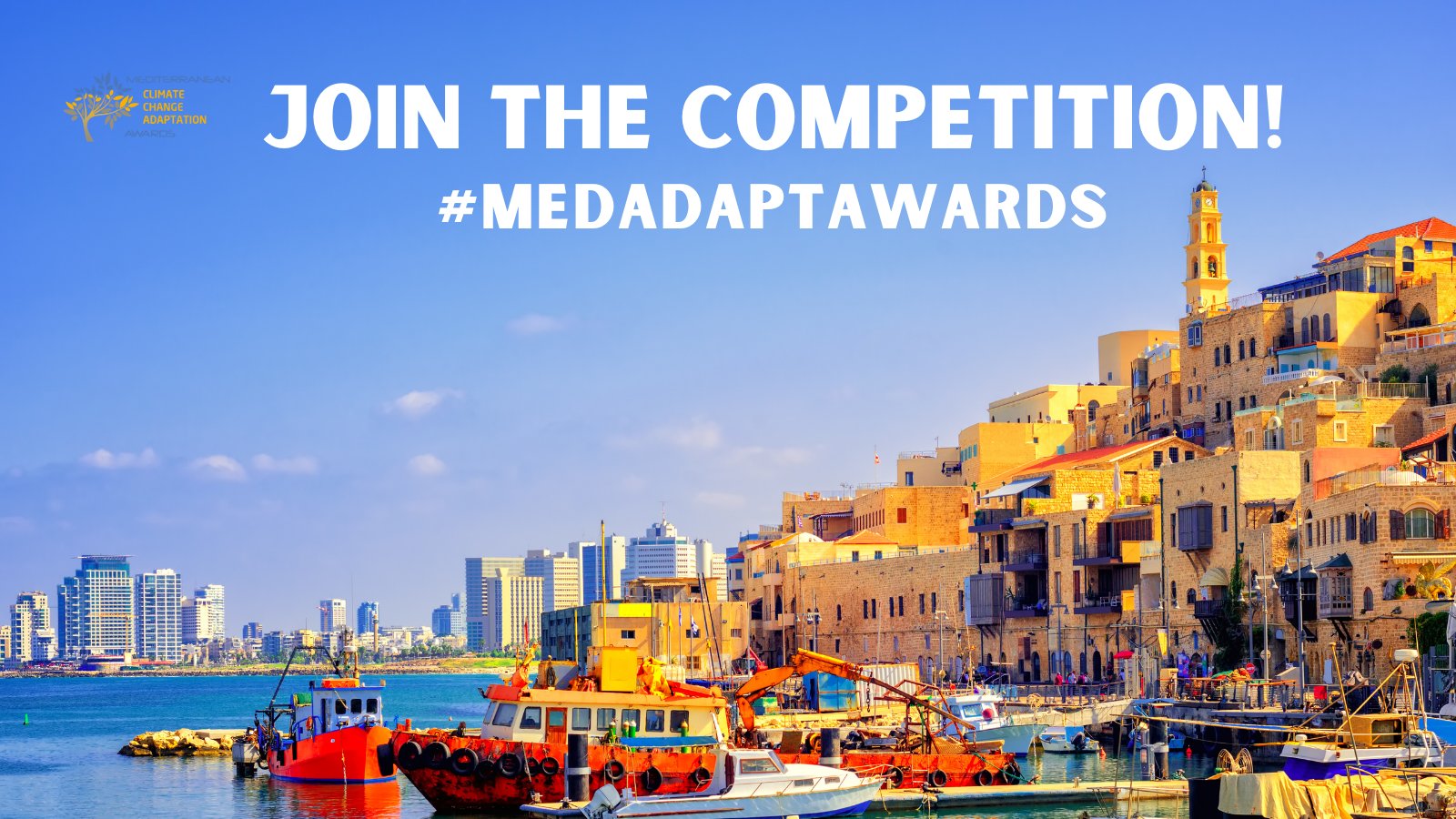 Mediterranean Climate Change Adaptation Awards 2021
Deadline: April 15, 2021
Applications are open for the Mediterranean Climate Change Adaptation Awards 2021. The Mediterranean Climate Change Adaptation Awards is a competition designed to promote and reward exemplary climate change adaptation actions and encourage stakeholders in the Mediterranean to adapt to climate change.
Editions of the Mediterranean Climate Change Adaptation Awards are organised by the French Agency for ecological transition (ADEME), with the support of its Mediterranean partners the Union for the Mediterranean (UfM) and Plan Bleu.
Categories
Category 1 "Resilient facilities and infrastructure": This category refers to infrastructural approaches comprising development or construction-based measures calling on engineering services to make buildings, infrastructure and public amenities more resilient to climate events. This category hence covers actions involving direct investments contributing to the design and/or renovation of buildings, public amenities, infrastructure and networks to adapt them to climate change.
Category 2 "Preservation of ecosystems and nature-based solutions": This category refers to approaches that use the functions and services provided by ecosystems and that protect natural resources (water, forests, fish stocks, etc.). They thus contribute to boosting the resilience of ecosystems and the large water cycle – terrestrial, aquatic and marine. This category hence covers actions that support the functions of ecosystem services, upon which numerous human activities depend (agriculture, fishing, forestry, tourism, flood protection, access to water resources, etc.), by protecting, restoring and/or improving the resilience of natural resources (water).
Category 3 "Designing, implementing and monitoring public policies": This category refers to non-structural approaches involving designing and implementing policies, procedures, planning resources, and incentives and disseminating information with a view to reducing vulnerability. This category hence covers actions helping, on the one hand, to improve knowledge or inform/raise awareness/encourage/change individual and collective behaviour and, on the other hand, promote changes to governance and regulatory frameworks (urban planning in particular), with a view to preparing all stakeholders for climate change.
Benefits
Selected applicants will receive
Tailored support from the partners (study tour, meetings with technical and financial partners);
Invitations to an international workshop (ECCA 2021);
International promotion of your actions (press communications, dedicated publication, short movie).
Eligibility
This competition is aimed at public stakeholders, members of the private sector and NGOs which are taking action and developing solutions to adapt the Mediterranean regions to the changing climate:

Local authority
National body
Public university
NGO in partnership with a local public stakeholder
Companies or members of the private sector in partnership with a local public stakeholder

This competition concerns the regions included within the Mediterranean bioclimatic zone, i.e. part or all of the following countries: Albania, Algeria, Bosnia-Herzegovina, Croatia, Cyprus, Egypt, France, Greece, Israel, Italy, Jordan, Lebanon, Libya, Macedonia, Malta, Montenegro, Morocco, Palestinian National Authority, Portugal, Slovenia, Spain, Syria, Tunisia, Turkey.
Application
Download these documents:
Fill in the application file, which consists of the summary-sheet and the form (Files must be completed in English or French)
Email the completed application file, to the Medadapt awards address [email protected], by Thursday, April 15, 2021 (UTC-00:00).
For more information, visit MCCA.