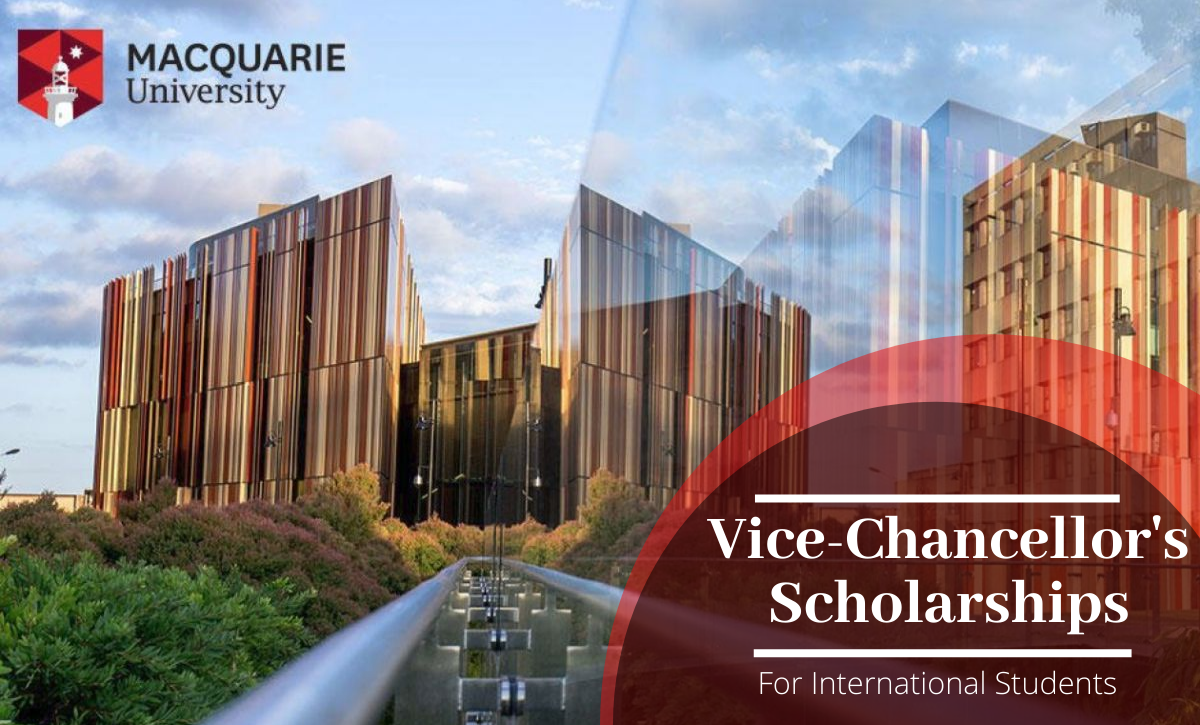 Macquarie University Vice-Chancellor's International Scholarship 2021 for African Women in STEM
Deadline: Ongoing
Applications for the Macquarie University Vice-Chancellor's International Scholarship 2021 are now open. The Macquarie University Vice-Chancellor's International Scholarship – African Women in STEM provides a partial tuition fee scholarship for outstanding female students from certain African countries.
This scholarship is introduced to support those who share the passion to study in the area of Science, Technology, Engineering, and Mathematics, the elite and highly ranked programs at Macquarie University.
Scholarship
The total value of the scholarships is 50% of the total tuition fee and will be applied towards your tuition fee when you commence your study at Macquarie University.
This scholarship does NOT provide financial support in the form of a living allowance, nor does it provide for the cost of visa application, Overseas Student Health Cover (OSHC), airfares, accommodation, conferences or other costs associated with study.
Eligibility
Applicants must:
Be a female.
Have a citizenship of a country within the Sub-Saharan Africa region.
Have met the University's academic and English requirements for the course to be considered for a scholarship.
Hold a full offer of admission or package offer with English for a coursework program that is listed as in the area of Science, Technology, Engineering, and Mathematics at Macquarie University (North Ryde Campus).
Have a minimum GPA of 5.0/7.0 for postgraduate applications and a minimum ATAR equivalent of 90 out of 100 for undergraduate applications.
Commence the degree program in 2021 or 2022. Commencement may not be deferred.
Have applied for a course which has a full-time study load.
Have applied for a program that is longer than one session in duration.
Upon receipt of the scholarship application, students will be contacted with further details on submitting a selfie video as part of the assessment process.
You are not eligible if:
You are a citizen of Australia, New Zealand, or hold permanent residency of Australia.
You are currently enrolled at Macquarie University for a program which is equivalent in level.
You have completed the same level or a higher level of study previously.
You are in receipt of another equivalent or major award or scholarship from Macquarie University, unless you are advised otherwise by the representative of Macquarie University.
You are a Study Abroad or an Exchange student coming to Macquarie University.
You have applied or are currently enrolled at Macquarie University International College.
Eligible Countries include:
Angola, Benin, Botswana, Burkina Faso, Burundi, Cabo Verde,Cameroon, Central African Republic, Chad, Comoros, Congo, Democratic Republic of the Congo, Côte d'Ivoire, Equatorial Guinea, Eritrea, Ethiopia, Gabon, Gambia, Ghana, Guinea, Guinea-Bissau, Kenya, Lesotho, Liberia, Madagascar, Malawi, Mali, Mauritania, Mauritius, Mozambique, Namibia, Niger, Nigeria, Rwanda, Sao Tomé and Príncipe, Senegal, Seychelles, Sierra Leone, South Africa, South Sudan, Swaziland, United Republic of Tanzania, Togo, Uganda, Zambia, Zimbabwe
Application
Applicants must complete an online course application form. Once your course application has been processed, you will receive a Macquarie University Student Number which is compulsory to submit the online scholarship application form.
Applicants must complete an online scholarship application form and type "African Women STEM" in the Scholarship Name field.
For more information, visit Macquarie University.