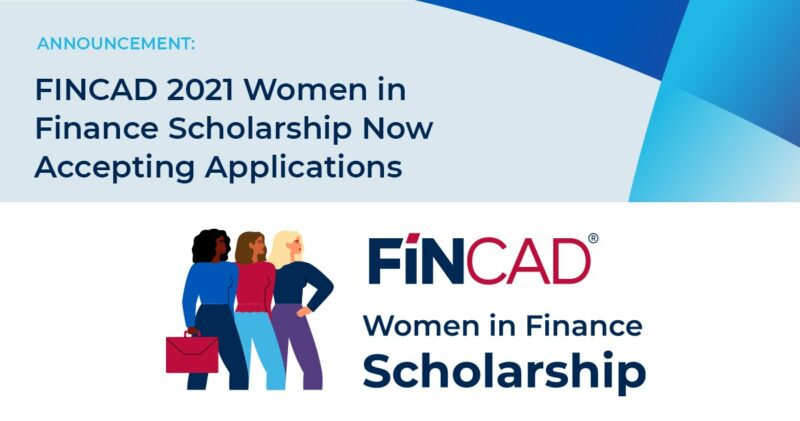 FinancialCAD Women in Finance Scholarship 2021-2022 (Up to $20,000)
Deadline: June 30, 2021
Applications are invited for the FINCAD Women in Finance Scholarship 2021-2022. The Women in Finance Scholarship is aimed at encouraging and supporting talented women in the field of finance, particularly those pursuing careers in financial asset management, market risk management and derivatives finance within the capital markets.
Based in Vancouver, Canada, FINCAD aims to help their clients be successful by simplifying derivatives finance with the necessary analytics to support and manage exposures, calculate fair values, and size trades appropriately. FINCAD's team consists of the industry's best and brightest quantitative financial analysts, software developers and supporting teams.
Scholarship
Every year, an award of US$20,000 is given to one eligible woman to help support graduate-level studies in Finance, with 50% of the award being paid directly to the winner and the remaining 50% being paid to the educational institution to directly assist with tuition.
Eligibility
Applications are welcomed from female citizens of all countries who are enrolled in a post-graduate program (Master's or PhD) at an accredited university.
You must be enrolled and attending the program on a full-time basis during the 2021-2022 academic year.
Application
They are accepting applications for this year's scholarship opportunity starting May, 4 2021. The deadline for application submission will be June 30, 2021, with the winner being announced in early August.
For more information, visit Women in Finance Scholarship.