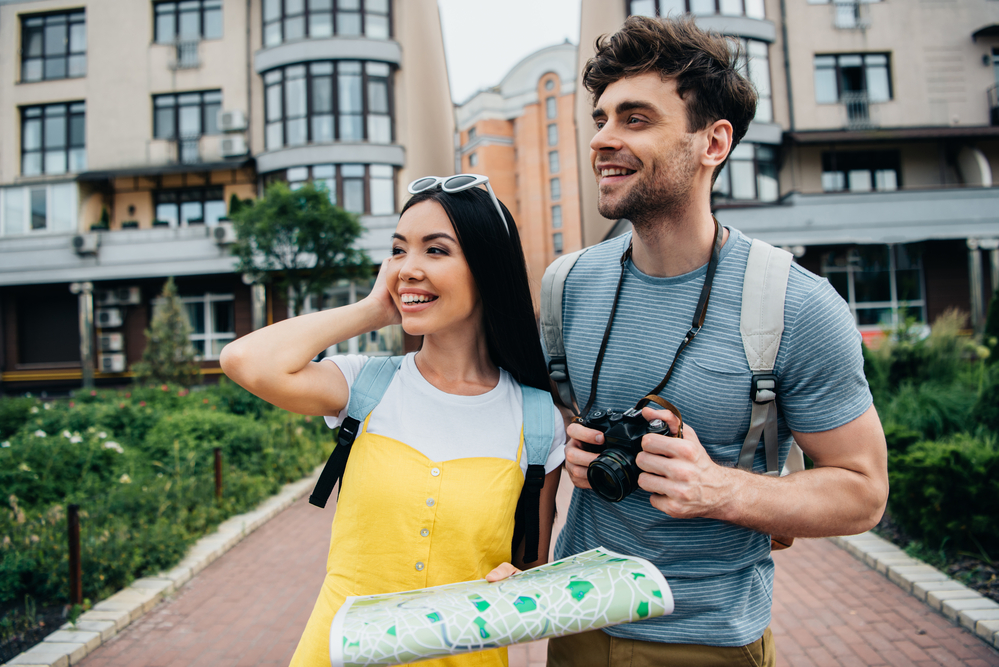 An Insight into the World of Travel and Tourism
As travel opens up again, those working in the industry are bracing themselves for bookings. However, while many are dreaming of far-flung shores, there're plenty of adventures to be had on a holiday right here in the UK.
One person who is readying herself for the renewed interest in the great staycation is Danielle Smith, a personal travel expert at tour operator Jules Verne. Her role is focussed on recommending and booking tours for passengers, and the UK is one destination that's seeing a flurry of interest this year, with the travel operator's tours here on home turf being as much of a draw as some of the more exotic destinations on the list.
However, the University of Greenwich graduate is ready and waiting to answer questions about the tours on offer and is just as at home sharing her knowledge of the UK as she is her understanding of other locations.
In fact, her first-hand experience of these locations is a high point for Danielle: "One highlight in particular would be the familiarisation trips. These have given me the chance to explore new destinations: the UAE, Utah, Las Vegas, Tunisia, Lake Como, Venice, Sicily, India, and even a small ship sailing in Greece.
"By experiencing these locations in person, my understanding of each location has allowed me to use that knowledge to benefit our passengers and recommend specific tours they'd love."
Expert assistance
Danielle has been working in the travel industry since she completed her studies in tourism management. This took her five years to achieve and, in that time, she acquired a HNC, HND, and BA Hons, which led to various roles within tourism.
This education and experience, combined with her familiarisation trips, means that Danielle is well-placed to help travellers choose the right tour for their travel needs. On a typical day, she'll assist with customer enquiries, arranging tours and answering queries on potential and existing bookings over the phone and through email.
"In-between calls I also manage tasks," says Danielle. "[These include] booking out of date range flights, providing passengers' passport information to our suppliers, and even liaising with our suppliers to book excursions such as Bolshoi ballet tickets."
Giving a helping hand
This varied role is something that Danielle enjoys, however she explains that it's the passengers who make it extra-special: "Jules Verne tours tend to appeal to passengers who are near retirement or who have retired…our personalised service is appreciated and comforting to [them].
"Every conversation is different as our passengers have many different life experiences and reasons for travelling to their chosen destination. In one day, I can help arrange a wide variety of different tours. For example, a 26-day tour of the five 'Stans' of Central Asia, a tour of The Golden Triangle (India), safari in the Masai Mara, and even a small ship sailing to Antarctica."
It's clear that Danielle enjoys her job, and that working with customers makes it extra-special. But what has led to her being so successful so far? "Organisation is an incredibly useful skill I'd recommend getting down early," she says.
Building organisation skills is advice that she wants to give to those planning on getting into the travel industry to focus on: "Create a manageable timetable for your workload, plan in everything you need to do, and don't forget to make time to relax and socialise. This way, you'll avoid getting too overwhelmed."
For more articles, visit OD Blog.