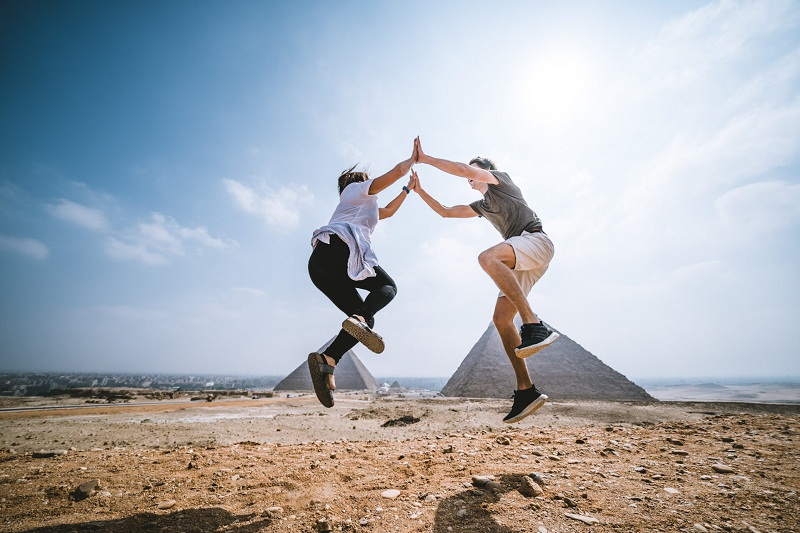 Empowering Entrepreneurship Initiative (EEI) Tourism Recovery Program 2021
Deadline: June 20, 2021
Applications are open for the Empowering Entrepreneurship Initiative (EEI) Tourism Recovery Program 2021. The Tourism Recovery Program is a training, mentoring and financial support program designed for travel & tourism entrepreneurs in Egypt, Mexico, South Africa, and Kenya to build resilient, sustainable tourism businesses and take steps towards recovering from the COVID-19 pandemic.
They are looking to support tourism & travel entrepreneurs in the following sectors:
Accommodation
Food & Beverage
Destination Management Company
Recreation, culture & sporting facilities
Retail
Tech & Consultancy (booking platforms, travel portals, support platforms, consultancy firms, agencies, events management)
Tour operators (experience & Adventure tourism, community & local tourism, educational tourism, entertainment tours)
Transportation, booking & logistics
Other services in the tourism supply chain
Benefits
9,000 Euro: Direct financial support to your team to sustain your operations through the challenges of the pandemic;
Virtual Learning Program: On Resilience, Innovation, Sustainability & Digital Transformation;
Dedicated mentoring: 1-on-1 mentoring with TUI Group & Global Tourism experts;
Access to Market: Support with global expansion and facilitating collaboration with German/European markets;
Global Network: Access to an international network of entrepreneurs, business leaders, tourism experts, coaches and investors;
Tools & Resources: Curated tools, guides, podcasts, videos, and articles to support your journey through their platform.
Eligibility
You are eligible if
3 key team members will participate and commit to the program per business, among them at least one (co-)founder or legal representative (You will need to prove legal representation);
Your business was legally registered in Egypt, Mexico, South Africa, and Kenya between January 2010 and December 2019 (You will need to prove registration);
Your business was revenue-generating within 18 months before March 2020 and has been directly impacted by the COVID-19 pandemic (halted operations, employment loss, revenue loss, client loss, etc.);
Your business displays a need for immediate financial support as well as ability to benefit from training and mentoring;
The business has an innovative component or approach in travel and tourism; this includes technological, environmental, and social innovations;
The business is locally owned and operates independently;
Your business model is directly or indirectly supported by collaborations between your business and the European market. These collaborations include but are not limited to current or past partnerships, projects/initiatives, trips/experiences, clients, customers, suppliers, service providers, or supporters;
In the selection of participants, additional consideration will be given to encourage diversity and inclusion.
Application
The application will take around 30 minutes to complete and you will need your financial statements for 2019 and 2020 at hand. Please take your time to fill it out to make sure you provide the correct information.
For more information, visit Tourism Recovery Program.