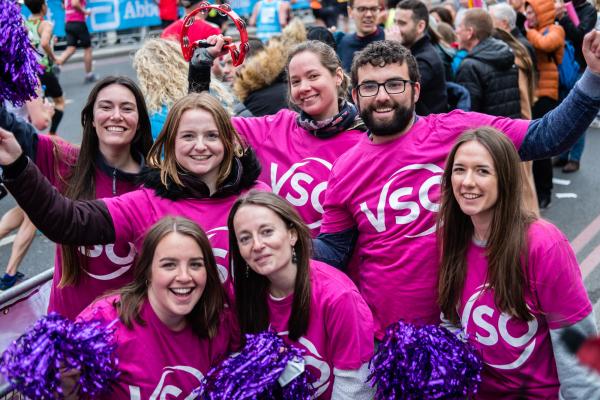 VSO is hiring a Consultant for Volunteering Policy Development
Deadline: July 8, 2021
Voluntary Services Overseas (VSO) is hiring a Consultant for Volunteering Policy Development. The general objective of the envisaged undertaking is to craft a model or a template national volunteer policy, which is expected to serve as a reference or a hands-on guide for the Africa Union member states in their efforts of designing a national volunteer policy.
To explore the African and non-African national volunteering policies and thereby establish minimum common standards to be incorporated in the model volunteer policy to be developed;
To take stock of hitherto continental initiatives and policy instruments of the AU, which shall be embedded in the model volunteer policy to be crafted;
To prepare a checklist that covers, among others, minimum common standards based on reviewed and benchmarked African and non-African national volunteer policies and the continental initiatives and policy instruments of the AU;
To finally produce a model or a template national volunteer policy as an ultimate product embodying minimum common standard, incorporating basic elements of the AU's initiatives and overarching policy instruments.
About VSO
VSO is the world's leading international development charity that works through volunteers to create a fair world for everyone. At VSO they pride themselves on doing development differently. They fight poverty not by sending aid, but by working through volunteers and partners to create long-lasting change in some of the world's poorest regions.
They bring key stakeholders together to co-ordinate collective action, from local organisations to national governments. Their programs in Africa and Asia focus on health, education and livelihoods, with an increasing emphasis on resilience, peace building, social accountability, gender and social inclusion. They are not about delivering quick fixes, but instead they focus on long-lasting, sustainable change that will improve the lives of generations to come.
Eligibility
The consultant should be a highly knowledgeable person on volunteerism policy development. In addition, the consultant should possess the following skills and competencies:
Minimum a master's degree in Sociology, Policy Studies, law, and other related fields;
Minimum of 8 years' experience in volunteerism policy development;
Solid understanding of volunteerism in Africa;
Good analytical and report writing skills;
Fluent in spoken and written English and working knowledge of French is an added value;
Good communication and facilitation skills;
Good interpersonal skills and computer literacy.
Competencies and Behaviour
At VSO they believe progress is only possible by working together. Whether you want to join them as an employee, or as a volunteer working in your own country, overseas or online, their selection process includes an assessment based on these core competencies:
Ability to be open minded and respectful;
Ability to be resilient and adaptive to new situations;
Ability to facilitate positive change and build sustainable working relationships;
Ability to seek and share knowledge.
Application
The documents below should be submitted to [email protected] by July 8, 2021. The subject of the email should be Ref: National Volunteering Policy:
Detailed and updated CV
Motivation & qualifications for the assignment/track record (evidence of similar assignment)
Specific expertise that is of relevance for this assignment (volunteerism policy development, report writing & desk review skills)
Availability for this assignment
Approach of the assignment (proposed methodologies)
Budget (daily fee/other costs) with clear budget lines
For more information, visit VSO.