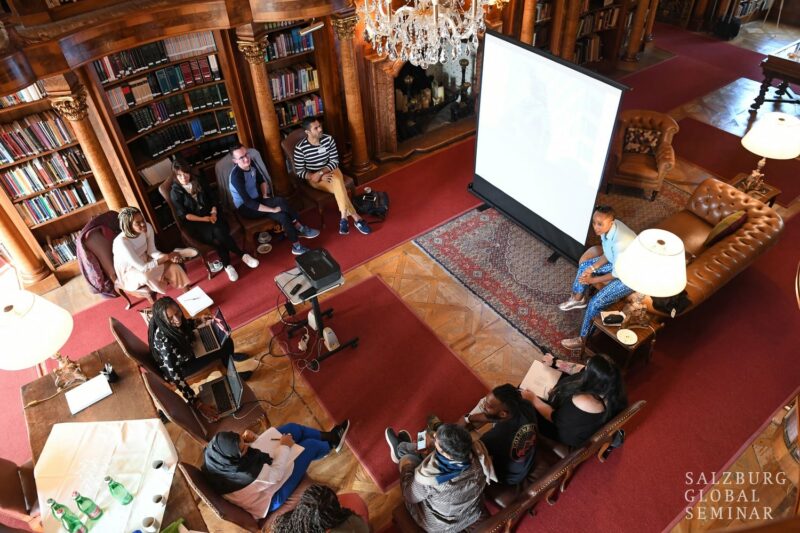 Salzburg Global Seminar is Hiring a Program Associate
Deadline: Ongoing
Applications are invited for the Program Associate Position at Salzburg Global Seminar. Program Associates are an integral member of Salzburg Global Seminar's Program team. Program Associates help design, plan, manage and implement multiple programs across Salzburg Global's program portfolio.
Program Associates support Program Directors and Salzburg Global in all facets of program management, including program planning, execution and evaluation, and network engagement. While this position will work across the program portfolio, the primary focus of this role will be to support the design, development, and external communication of Education Program Portfolio.
Responsibilities
Program Planning and Implementation
Work closely with the Program Director on participant recruitment, invitations, and research.
Develop and produce program materials and communications products in line with corporate branding guidelines.
Coordinate program agendas, logistics and manage technical elements of online and in-person programs.
Coordinate and communicate with other departments at Salzburg Global, including Development, Operations, and Hospitality.
Program Communications
Working with the Program Director and Director of Communications, deliver a content plan to help capture and promote Salzburg Global Seminar's education work.
Write both short, quick-turn-around articles and long, in-depth features for SalzburgGlobal.org, daily program newsletters, program reports, and external media partners' publications.
Edit video and audio clips from programs for distribution on Salzburg Global's social media channels.
Research, conduct and write interview features with Salzburg Global Fellows.
Research and write about the wider impact of Salzburg Global's work on individuals, institutions and ideas.
Network Engagement and Evaluation
Work with the Program Director on network collaboration, engagement and program evaluation.
Provide support to Program Directors in curating networks for multi-year programs.
Engage with Salzburg Global program partners and funders.
Benefits
Salzburg Global Seminar offers a salary that is competitive with similar positions in other non-profit organizations.
Eligibility
applicant should have one to three years of professional experience in relevant area, including experience in writing external communications;
Ability to juggle different tasks simultaneously and prioritize projects efficiently;
Disciplined self-starter who regularly sets and achieves work goals;
Excellent verbal and written communication skills as well as interpersonal skills; native-level proficiency in English; German a plus;
Ability to take on assignments and work well with other staff;
Ability to work both independently and collaboratively in a fast-paced environment;
Bachelor's degree and communications/journalistic training required;
Proficiency with databases, Microsoft Office and Adobe Creative Suite required;
Enthusiasm for the global mission of the organization.
Application
To apply, send a cover letter with your salary requirements and a resume to Human Resources [email protected] with the subject line "Program Associate."
Applications can also be mailed to:
Human Resources
Schloss Leopoldskron
Leopoldskronstrasse 56-58
5020 Salzburg, Austria
[email protected]
Resumes will be reviewed as they are received. Phone calls are not allowed.
For more information, visit Salzburg Global Seminar.