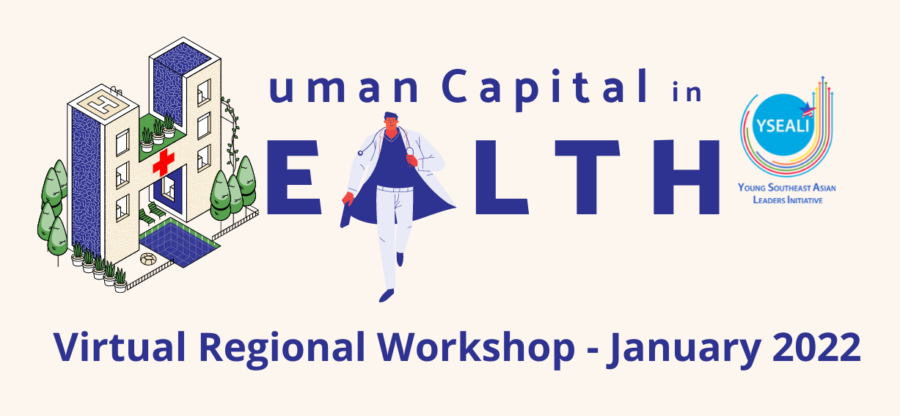 YSEALI Regional Workshop 2022: Enhancing ASEAN Human Capital in Health
Deadline: September 19, 2021
Applications are open for the YSEALI Regional Workshop 2022: Enhancing ASEAN Human Capital in Health. The YSEALI Regional Workshop is a virtual event that will be held in January 2022 with pre-workshop activities start from November 2021.
This workshop provides a unique opportunity for emerging leaders from across Southeast Asia to bring together their unique potential, energy, enthusiasm, and creativity in order to promote the health and wellbeing of the ASEAN community.
This program will focus on building a strong network of young leaders from Southeast Asia who will be motivated and prepared to identify shared global health issues and work collectively toward multiple solutions. Participants will gain the knowledge and skills needed to address some of the most pressing human capital issues in the region's health sector through interactive plenary engagements, breakout sessions, group work, immersive lessons and success stories from many regional and U.S. practices.
Eligibility
Applicants should be between the ages of 20 and 30 at the time of application;
A YSEALI member;
A citizen of ASEAN countries (Brunei, Cambodia, Indonesia, Laos, Malaysia, Myanmar, Philippines, Singapore, Thailand, and Vietnam) or Timor-Leste and residing in these countries;
Proficient in English language skills;
Have the ability to actively participate in at least 36 hours during the workshop activities (that will take place outside office hours) from November 2021 to January 2022;
Should show a serious interest in learning about the health sector;
Should demonstrate strong leadership qualities and potential in their university, place of work, and/or community;
Should commit to returning to their home country to apply leadership skills and knowledge gained to benefit their community, country, or Southeast Asia region.
Application
The deadline for application is September 19, 2021. All applications submitted after this date will not be accepted.
For more information, visit YSEALI.