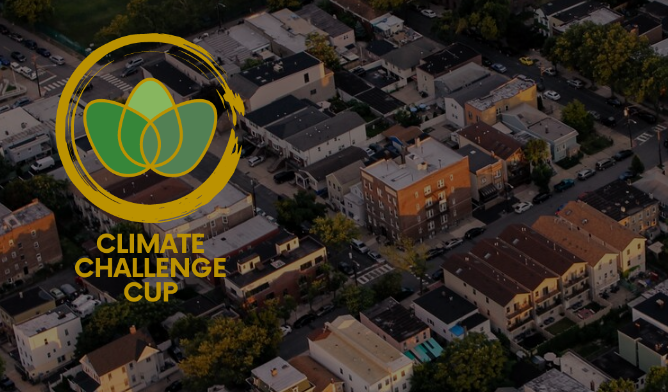 Climate Change Cup 2021 for Organisations in the UK and U.S.
Deadline: September 30, 2021
Applications for the Climate Change Cup 2021 are now open. The Climate Challenge Cup is a new international competition to elevate and help scale transformative civic research partnerships between research bodies, civic organisations and local communities to combat climate change.
The Cup will culminate in an innovation showcase and award ceremony at COP26, the United Nations 2021 Climate Change Conference in November.
The competition has two categories:
Achieving net zero: Projects that are helping reduce emissions at a local or regional level to achieve net zero.
Climate change adaptation: Projects that are working with communities in regions affected by climate change to mitigate or adapt to the effects it is having.
Case Studies
Research bodies, civic organisations and communities are already partnering across the world to help local people adapt to the impact of climate change or achieve net zero. Here are some examples of what they are looking for:
Capturing thermal energy from Rotterdam's pavements
Urban tree analysis in Portland
Flood mitigation in Houston, Texas
Reducing Denmark's emissions by 70% by 2030
Planning housing around Miami's rising sea levels
Applying doughnut economics to help Amsterdam reach net zero
Benefits
Up to twelve shortlisted partnerships, across the two categories, will be brought together in October to share their projects that address some of society's biggest climate challenges at a local level. Finalists will showcase their projects to an audience of global change-makers at COP26 in November.
One winning partnership from each category will win the first ever prestigious Climate Challenge Cup in recognition of their outstanding innovative project which has the potential to be scaled.
Eligibility
Open to existing partnerships between research organisations, civic authorities and local communities in the UK and U.S.;
Your project is tackling climate change;
Your project must be innovative and having an impact;
Your project actively involves local communities;
Your partnership includes civic organisations, research bodies and local communities;
You're willing to share how your partnership works;
Your project and partnership could be scaled.
Application
If your project is an existing partnership between a research organisation, civic organisation and local communities from the UK or US and you are tackling climate change, then apply now for the opportunity to win the Climate Challenge Cup.
For more information, see FAQ and visit Climate Change Cup.