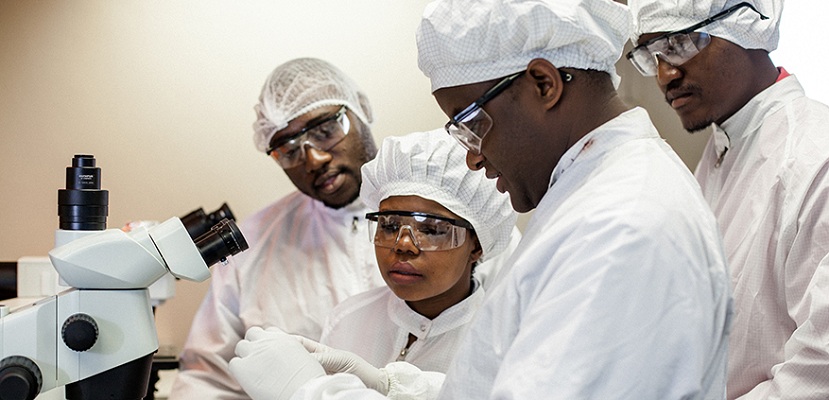 AHRI Postdoctoral Research Fellowship 2021/2022: HIV and SARS-CoV-2 Immunology
Deadline: October 8, 2021
Applications are open for the AHRI Postdoctoral Research Fellowship 2021/2022. The Africa Health Research Institute (AHRI) seeks a postdoctoral research fellow to undertake fundamental HIV and SARS-CoV-2 immunology work. The incumbent will be based in the Ndung'u group and is required to be highly motivated, meticulous, hard-working and be able to work independently.
The Ndung'u group at AHRI works on basic and translational HIV, SARS-CoV-2 and TB immunopathogenesis studies by combining techniques in immunology, virology, molecular biology and biochemistry to better understand protective and control immune mechanisms. The ultimate goal of this work is to develop or inform the development and application of effective vaccines or immune-based therapeutic and cure strategies.
The incumbent's areas of research will include:
Fundamental HIV and SARS-CoV-2 immunology work:

Characterisation of interactions between the human immune system and HIV or SARS-CoV-2 viruses with the ultimate goal of developing an effective vaccine, immunoprophylactic or immune-based therapies against HIV and better understanding of immune mechanisms of protection or control against SARS-CoV-2. Some of the work may also involve studies of immune responses against TB in HIV or SARS-CoV-2 co-infected individuals.
Eligibility
Applicant should have a PhD degree in immunology, virology or related field;
Background in immunology, microbiology, molecular biology, biochemistry or related fields;
Experience in immunology, virology or molecular biology;
Be a South African or permanent resident;
Possess a high level of English Language competence appropriate for scientific journal article submissions;
Good communication skills;
Capable of interacting with persons of different cultures;
Self-directed, highly motivated, adaptable;
Have publications in peer-reviewed journals.
Application
To apply, please submit a detailed CV, highlighting your experience in the fields listed above, together with the name, email address and telephone number of three referees who are available to comment on your acquired relevant experience in relation to the post being advertised.
Email your application to [email protected] with the subject line: HIV and SARS-CoV-2 immunology postdoc application by October 8, 2021.
For more information, visit AHRI.