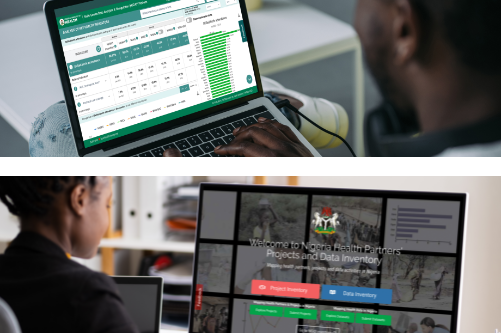 Health Data Analytics Graduate Fellowship​ 2022 for Nigerians (up to ₦1,000,000)
Deadline: January 8, 2022
Applications are open for the Health Data Analytics Graduate Fellowship​ 2022. The goal of this fellowship is to build capacity for Health Data Analytics and related areas at higher academic and research levels.
This fellowship will inform the next phase of technological innovations/inventions to improve health data analytics and healthcare delivery in Nigeria. The objectives of the HDA fellowship are to:
Build local capacity for research in health data analytics.
Support the development of health data platforms.
Improve the utilization of health data and data platforms.
Use findings to inform Health Information Systems (HIS) policy development.
Facilitate the publication of research reports in recognized journals.
Benefits
The benefits of this fellowship include:
Up to ₦1,000,000 (per fellow) for postgraduate research (including research expenses e.g. equipment, data collection, etc.)
Capacity building in research and health data analytics.
Possible job opportunities with eHealth4everyone on completion of the fellowship.
Access to a network of individuals with shared interests.
Mentorship and support from the administering body. This would translate into the provision of reviews and guidance during the course of their research.
Provision of datasets on request.
Eligibility
Applicant must hold an acceptable form of Identification (i.e. an International passport issued by the Nigerian Immigration Service; Drivers' license; Voters' Card, National Identity Number (NIN) card);
Must be a postgraduate student of any accredited University with a valid means of identification;
Candidates should hold a Bachelor's degree of at least a 3.5/5.0 CGPA (Second class upper honors) for Master's students, and at least a Merit or its equivalent in Master's, for PhD students.
Fellows are expected to tailor their research towards improving Nigerian health data and data systems around the following key areas:
Health Governance
Health outcomes
Health financing
Health Workforce
Population and demographics
Health facility service availability and readiness
Drugs and logistics
Service delivery
Health Impact
Health surveillance
Application
Carefully complete each section of the HDA fellowship form(s) and attach the required documents. These include:

Official transcripts from Academic Institution
Curriculum Vitae (CVs)
Admission letters
Statement of purpose (maximum of 500 words)
Research proposal/summary including timelines for execution 
Letter of recommendation from Supervisor, Head of Department or Dean;
A previously published paper, if available. This would be an added advantage

A 2-minute video of the applicant explaining their research proposal and motivation, is required.
Applications will be reviewed on a rolling basis and awards will be given on a quarterly basis. For the next batch, Form(s) should be submitted on or before 8 January, 2022 by 11:59pm (WAT)
For more information, visit HDA Fellowship.