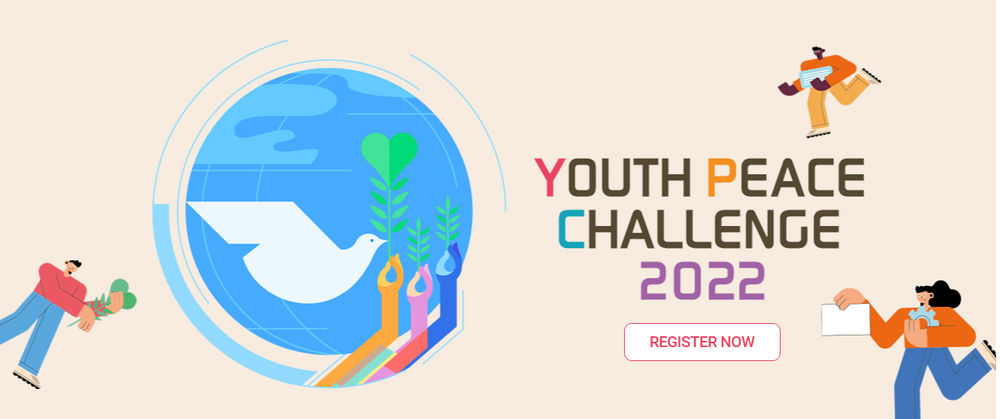 PyeongChang Youth Peace Challenge (YPC) 2022
Deadline: January 15, 2022
Applications for the PyeongChang Youth Peace Challenge (YPC) 2022 are now open. The PyeongChang Youth Peace Challenge (YPC) 2022 is a peace and global citizenship education program in the form of an essay and group debate for youths who are interested in engaging with peace-building and peace-making in the context of the UN Decade of Action to Deliver the SDGs by 2030 and the UN Declaration on the commemoration of the 75th anniversary of the UN in 2020.
The YPC 2022 aims at empowering youths with learning opportunities to share their experiences and ideas about how to promote and build peace in their daily lives, communities, and society in their country as well as internationally in accordance with the PyeongChang Peace Spirit born out of the historical PyeongChang 2018 Winter Olympic Games.
Award
A modest amount of scholarship will be provided for the 10 winners of the YPC 2022 to support the implementation of their ideas and proposals in the essay.
Grand Prize: KRW 2,000,000 (approx. USD 1,800)(1 individual/team)
First Prize: KRW 1,500,000 (approx. USD 1,350)(2 individuals/teams)
Second Prize: KRW 1,000,000 (approx. USD 900)(3 individuals/teams)
Third Prize: KRW 500,000 (approx. USD 450)(4 individuals/teams)
Eligibility
Open to youths aged between 14 to 27 years (born between January 1, 1994 and December 31, 2006).
Applicant may be from anywhere around the world.
Judging Criteria for Essay Writing
Contents: Are the ideas and messages creative, substantive, ambitious, thoroughly developed, and relevant to the theme and guiding questions?
Organization: Are the statements and arguments evidence-based, clearly stated, logically sequenced, cohesive and well-supported?
Vocabulary: Are vocabulary relevantly and effectively chosen and used in an appropriate manner?
Others: grammar, spelling, punctuation, capitalization, paragraphing, etc.
Application
For more information, visit YPC.