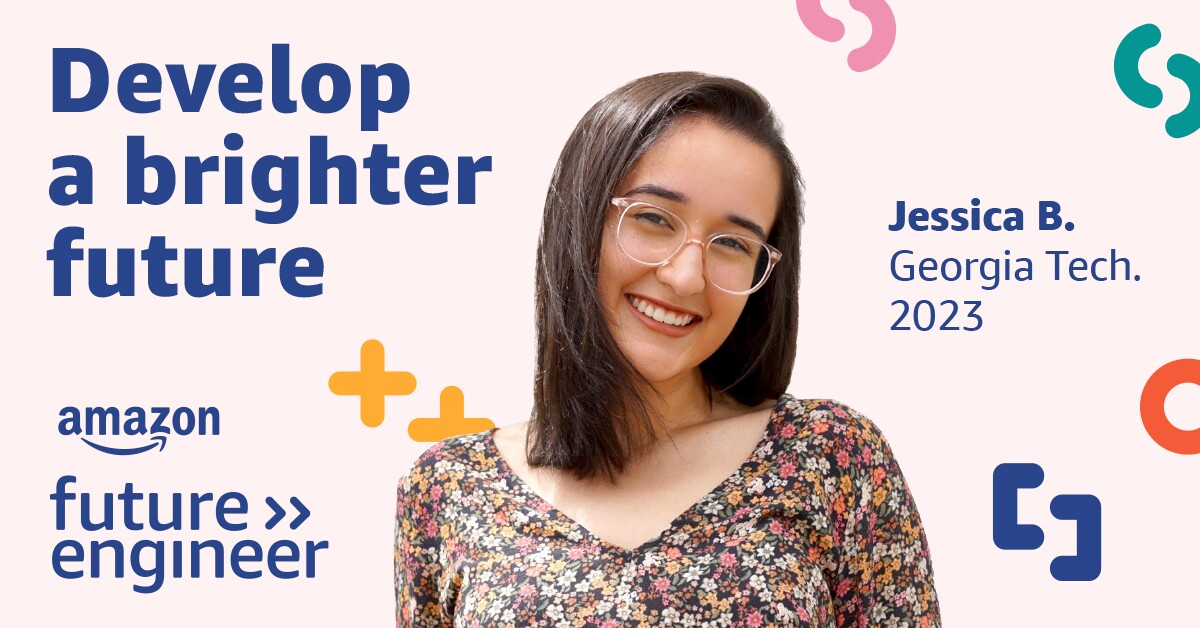 Amazon Future Engineer Scholarship Program 2022 (win $40,000 + Internship with Amazon)
Deadline: January 25, 2022
Applications for the Amazon Future Engineer Scholarship Program 2022 are now open. Stand a chance to win $40,000 for college and a paid programming internship at Amazon!
At Amazon, supporting underserved students in their computer science education is not only important–it's imperative to building a diverse tech industry and future. The Amazon Future Engineer Scholarship program provides students like you with an opportunity to upgrade their careers with a $40,000 scholarship, plus a paid summer internship programming at Amazon. The AFE scholarship presents life-changing opportunities.
Award
Award recipients receive a $10,000 annual award – a total of $40,000! Awards are renewable for up to three years or until a bachelor's degree is earned, whichever occurs first. Renewal is contingent upon the applicant continuing full-time enrollment at an accredited four-year college or university, and maintaining a good standing with their university.
Amazon Future Engineer Internship
Winners of the Amazon Future Engineer scholarship also receive a guaranteed, paid 12-week summer internship at Amazon after completing their freshman year of college. While working at Amazon, AFE interns work embedded on a software engineering team and pair up with a co-intern, manager, and mentors to build projects that have a real impact on Amazon customers. Interns get to work on some of Amazon's groundbreaking technologies and core platforms, like Alexa voice technology, Amazon Web Services, and the Amazon retail platform. At the end of the summer, most interns ship production-level code to Amazon!
Besides their project work, Amazon Future Engineer interns get exposure to the Amazon business through fireside chats with senior leaders, deep dives from technology teams, and an annual Alexa skills-building hackathon. Interns build bonds with their fellow intern cohort by collaborating on their project work and through social events – so if you join them as an AFE intern, you'll have lots of fellow interns from a similar background to go through this experience with you!
Eligibility
Applicant must be employment authorized to work in the US. Example: Employment Authorization Document holder, Permanent Resident, or US Citizen.
Be high school senior in the U.S. who has completed or is currently enrolled in a computer science course – dual enrollment courses also count! If you haven't taken a formal computer science course but have learned on your own, you can opt in to take a brief assessment instead.
Be planning to attain a bachelor's degree in computer science, software engineering, computer engineering or other computer science related field of study.
Have a minimum cumulative grade point average of 3.0 on a 4.0 scale (or its equivalent).
Must demonstrate financial need.
Selection Criteria
They use a holistic selection process that considers numerous criteria and materials you provide to choose 100 different winners all across the nation. This includes things like:
How you do in the classroom, primarily based on GPA
Computer science experience – For example, after-school clubs, competitions, self-taught learning, hackathons and more
Work experience
Short answer responses
Financial need – Usually based on household income
Teacher recommendation – They'd prefer this to be your computer science teacher if you have one, or a teacher who knows you well
Racial, ethnic and gender diversity
Application
In order to make your application complete, make sure everything is uploaded electronically by the deadline of January 25, 2022 at 3 PM CST.
Short Answer Prompt: Write a short answer response (approximately 250 words) to three questions, including the following prompt: Tell them about your educational and career goals and objectives. Space is limited, so be concise as possible.
Online Recommendation: This recommendation must be submitted by a teacher, preferably a computer science teacher.
Transcript of Grades: Transcripts should be from schools you have attended and/or are currently attending. Documents should display student name, school name, grades and credit hours for each course, and term when each course was taken.
Most Recently Filed 1040: Include a copy of the first two pages of your household's most recently filed IRS 1040 form(s) used for the Financial Information Page. If you are being claimed as a dependent on another person's IRS 1040 tax return, you must submit the first two pages of that particular tax return with the application. Note: Please black out any sensitive data including Social Security Numbers before uploading.
For more information, visit Amazon Scholarship.